Studies show that early engagement with the arts improves educational outcomes and builds confidence, creativity and discipline in our children, teaching them about empathy, creative problem solving and self-expression. ArtsFund is committed to supporting youth development through the arts experiences with our partner organizations.
Check back periodically, as listings will be updated.
Arranged by category, and then by date.
DANCE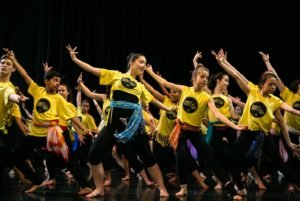 DANCE This Intensive
Seattle Theatre Group, Seattle
June 21 – 30
Ages 13-21
Cost: $400 *scholarships available
The DANCE This Intensive provides an opportunity for young dancers at all levels to immerse themselves in dance over the course of one and a half weeks. The program exposes students to comprehensive dance training in Ballet, Choreography, Contemporary, Hip Hop, Jazz, Musical Theatre and other specialty classes. It culminates in a Student Share at the historic Moore Theatre for friends and families.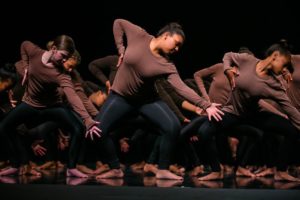 AileyCamp
Seattle Theatre Group, Tukwila
June 26 – August 4
Sixth, seventh and eighth grade students, ages 11-14
Cost: Free (upon acceptance via application process)
Seattle Theatre Group AileyCamp is a national program created by Alvin Ailey American Dance Theater that offers a free six-week summer camp using the power of dance to enhance and positively alter the lives of middle school youth. AileyCamp combines disciplined dance training, creative writing instruction, personal development and communication workshops to support youth in developing respect for themselves and others that meaningfully impact their lives.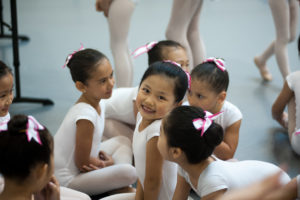 Eastside Summer Dance Workshops
Pacific Northwest Ballet School, Bellevue
July 10 – August 11
Ages 4-6
Cost: $250 per one-week session
Join us for an enriching and educational ballet experience this Summer! Students participating in the Eastside Summer Dance Workshops at The Francia Russell Center will gain a deeper appreciation for ballet and its rich history through dance classes with our outstanding faculty and unique and fun projects. Each weekly session is based on a different ballet (Cinderella, Nutcracker, Swan Lake, etc.); each daily session includes a one-hour dance class, a music class, arts and crafts, and a snack break.
Contact PNB for class availability and more information: 425.251.1241; pnbschool@pnb.org.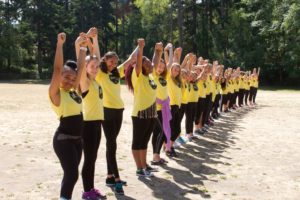 DANCE This Camp at Centrum
Seattle Theatre Group, Port Townsend
August 6 – 12
Students entering grades 9-12
Cost: $850 (includes tuition, room and board) *scholarships available
DANCE This Camp at Centrum is a residential camp for high school students to study a wide range of dance styles and techniques in a supportive, yet challenging atmosphere. The program includes Ballet, Hip Hop, Cultural, Jazz, Modern, and other dance styles and specialty classes. Set inside the beautiful Fort Worden State Park, students are given an opportunity to dive deeper into dance and conclude with a Student Share Performance. Seattle Theatre Group partners with Centrum to offer this residential experience.
FILM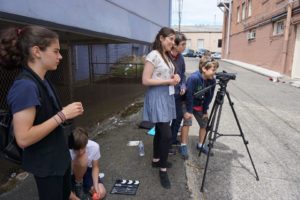 Film Camp at The Grand
Grand Cinema, Tacoma
June – August
Ages 10 and up
Cost: $300
The mission of The Grand Cinema's education programming is to grow and nurture the agency, critical thinking, technical skills, and expression of filmmakers, with a guiding focus to serve young, underserved emerging artists. Our Film Camp connects youth ages 10-18 with the art of film as a means to think critically and tell their own stories through a week-long day camp filmmaking intensive. Youth teams work together to develop 21st Century Skills such as leadership, collaboration, and technological and technical skills. At the end of the week of camp, they present their short films to friends and family.
LITERARY ARTS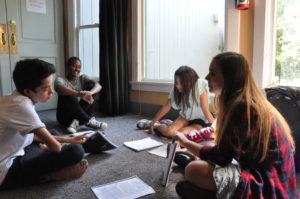 Scribes Summer Writing Camps
Hugo House, Seattle
June 10 – August 7
All ages
Cost: $700 – $750
Hugo House's Scribes summer writing camps provide an opportunity for middle- and high-school students to engage intensely with creative writing. Programming includes instruction from accomplished writers, field trips, writing activities, craft exercises, and exposure to a diverse range of genres, forms, and writers. Scribes camps take place at Hugo House and at several partner locations around the city: MoPOP, Henry Art Gallery, and MOHAI (Museum of History and Industry).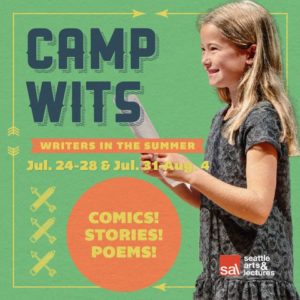 Camp WITS: Writers in the Summer
Seattle Arts & Lectures, Seattle
July 24-28 & July 31-August 4
Students entering grades 4-12
$495, scholarship available
Join Seattle Arts & Lectures' Camp WITS: Writers in the Summer for a second year of fun-filled creative writing featuring comics, fiction, poetry, and spoken word. This year, camp will include two one-week sessions held from 9:00 am-3:30 pm at The Center School in the Armory of the Seattle Center. Each day will include on-site guided writing time and field trips to the many art, park, and urban offerings surrounding Seattle Center! Taught by accomplished WITS Writers-in-Residence, youth will learn new ways to express their authentic voices while finding fun and joy in the writing process. Campers will make new friends and become part of a community of young writers from across the city. Camp concludes with celebratory readings open to family and friends. Camp WITS is open to all experience levels and abilities, from new to seasoned writers. Scholarships available!
MUSIC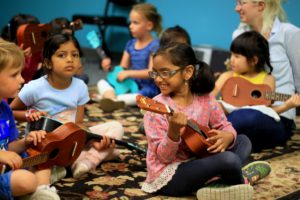 Music Works Northwest Summer Camps
Music Works Northwest, Bellevue
June 26 – August 25
Ages 4-18
$200 – $360
Music Works Northwest, a nonprofit community music school in Bellevue, offers week-long summer music day camps from June 26 through August 25, for campers ages 4 – 18. Choose from camps requiring no musical experience such as the I Love Music camps, Gotta Sing and Pop Voice camps, and the new Instrument Discovery and Pre-Band camps. Additional camps include instrumental and vocal Jazz Camps, Computer Composition camps, Songwriting camps, Rock Shop, and camps for students with special needs. All camps are taught by Music Works faculty members, and most camps include a performance at the end of the week. Full day camps (9:30-3:30) are $360, half day camps $200. Extended care and financial assistance are offered for most camps. For a complete list of camps and online registration information, see website.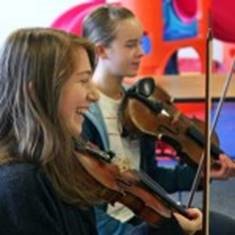 Tuned In! Summer Student Festival
Chamber Music Madness, Seattle
July 10 – July 15
Ages 13-24
Cost: $515 (Financial aid is available for students unable to pay part or all of the tuition.)
The Tuned In! Summer Student Festival is a week-long fun-filled, non-competitive, intensive musical experience under the artistic direction of the Skyros Quartet. Students will experience a week of playing chamber music, participating in master classes and sight-reading sessions, with added enrichment activities ranging from theater arts to relaxation exercises, and culminating in a performance for friends and family. Through a collaboration with the Seattle Chamber Music Society, the Festival participates in the Music Under the Stars program and students will get free concert tickets and a master class from an SCMS artist.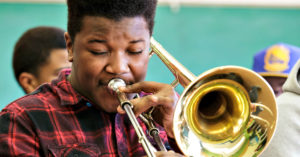 Seattle JazzEd Summer Camps
Seattle JazzEd, Seattle
July 10 – August 25
Grades 6-12
Cost: $455-$675 with scholarships and payment plans available

Seattle JazzED offers 3 summer camp options for young musicians and singers. Faculty include up-and-coming NYC jazz sensations like Riley Mulherkar, Sammy Miller and Martina DaSilva. Students will hone their technique and leadership skills. Final camp performances at The Royal Room, KNKX 88.5 FM and The Vera Project.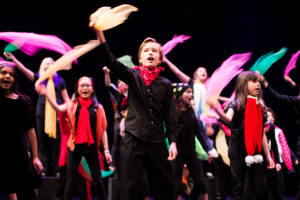 Seattle Opera Summer Camps and Workshops
Seattle Opera, Seattle
July 10 – 14
Grades K-12
Cost: $150 – $325
Opera Camp at Seattle Center is a fun-filled week for students in grades K-12. Artful Explorers (K-3), Maestros (4-6), and Teen Music Theatre Workshop students (7-12) will learn the basics of singing, acting, and other performance skills in an encouraging safe space. No experience necessary.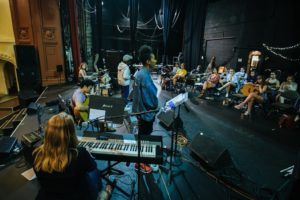 STG's Songwriters Lab
Seattle Theatre Group, Seattle
July 17 – 22
Ages 14-21
Cost: $375 *scholarships available
STG's Songwriters Lab is open to young musicians interested in pursuing their artistic vision as songwriters and lyricists. Under the mentorship of professional musicians, students learn creative approaches to song composition and lyric writing, along with strategies for navigating the music business. The Lab encourages collaboration across music genres and instrumentation (from guitars to cellos to Reason/Ableton Live and more!). Musicians from all music styles are encouraged to apply.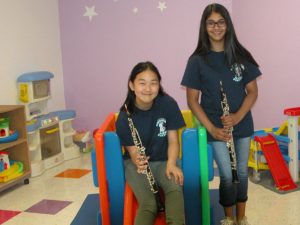 Evergreen Music Festival
Tacoma Youth Symphony Association, Tacoma
Session I: July 24 – July 28 / Session II: July 30 – August 5
Ages 8-21
Cost: $390 – $795
The Tacoma Youth Symphony Association presents the Session I of the Evergreen Music Festival, July 24-28. Grades 3-8 string, woodwind, brass, and percussion musicians are invited to join us for a fun-filled day camp held at Pacific Lutheran University in Tacoma, WA. The cost is $390. For more information and to register go to www.tysamusic.org.
The Tacoma Youth Symphony Association presents Session II of the Evergreen Music Festival, July 30-August 5. Grade 9 through age 21 string, woodwind, brass, and percussion musicians are invited to join us for an amazing overnight camp held on the campus of Central Washington University in Ellensburg, WA. The cost is $795. For more information and to register go to www.tysamusic.org.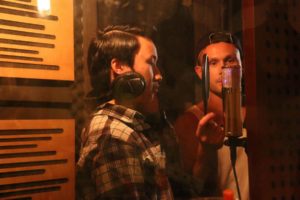 The Residency: Intensive Hip-Hop Artist Residency
Arts Corps, Seattle
July 31 – August 23
Ages 16-19
FREE, plus $500 stipend upon completion of the program
MoPOP is proud to partner with Arts Corps and Grammy Award-winning duo Macklemore & Ryan Lewis to offer a three-week intensive Hip-Hop Artist Residency focusing on creative songwriting, performance techniques and beat production. The Residency seeks aspiring teens who want to get paid to learn from and work alongside professional teaching artists and a virtual who's who from Seattle's vast hip-hop and creative arts community. All participants will record an EP of their original music at a professional studio, and put on a final performance inside of MoPop Museum's Sky Church.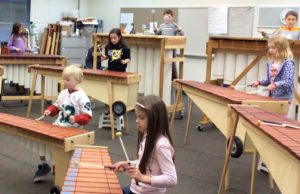 Rockin' Rhythms Marimba Camp
Edmonds Center for the Arts
July 31-August 4
Ages 7-11
Cost: $250 *scholarships available
In this hands-on music camp, kids will learn to play melodies, harmonies and fun rhythms, as well as how to keep time on a variety of marimbas, hand percussion and drums. Campers will learn by ear with a humorous, kid-centered approach and explore the elements of music through interactive movement and community-building drum circle games. The special connection between the Pacific Northwest and Zimbabwean marimba music will also be explored. No experience necessary, all skill levels welcome.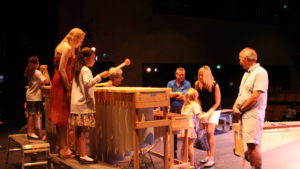 Rhythm Generation: Intergenerational Marimba Camp
Edmonds Center for the Arts
August 7-11
Teens (ages 13-19) and Seniors (60+)
Cost: Teens $125, Seniors $100 *scholarships available
Join ECA's first intergenerational camp! Led by Youth Marimba Workshop in partnership with Silver Kite Community Arts, this camp will give seniors and teens the experience of a true community marimba band. The camp is structured so that teens play together in a special morning session. Teens later take the lead to help teach their senior band-mates when the whole group meets — with the objective to provide leadership and mentor opportunities to both teens and seniors. On the last day of camp, the full band will perform for friends and family.
THEATRE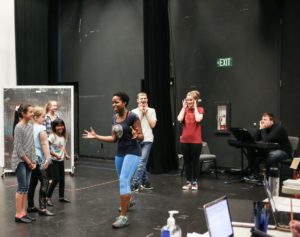 Village Theatre KIDSTAGE Summer Youth Programs
Village Theatre, Issaquah and Everett
June 12 – August 18
Cost: $120 – $365
Village Theatre's KIDSTAGE Summer Classes and Camps are uniquely designed to use theatre to build critical life skills in each participant and encourage creativity, collaboration, problem solving, concentration, public speaking, and a strong work ethic. Classes and camps will be offered at both the Issaquah and Everett locations and run from June 12th – August 18th, 2017.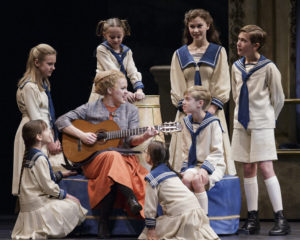 Summer Musical Theatre Classes
The 5th Avenue Theatre, Seattle
June 19 – July 17
Cost: $40 – $150
Learn a new dance, master a new song, practice some new scenes, and have fun with us this summer. Taught by some of the best teaching artists in Seattle, these classes are sure to inspire.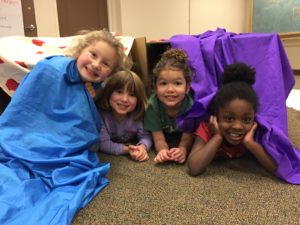 Broadway Center Conservatory: Youth Camps
Broadway Center, Tacoma
June 19 – August 18
Ages: variable, see below
Cost: variable, see below

Creative Drama Camp
Ages: 4-7
Dates: Monday – Friday; June 19-23, 2017
Times: 9:00 a.m. – 12:00 p.m.
Tuition: $150
Explore imagination and utilize skills in storytelling , teamwork and creativity! Characters played by both teachers and students will help solve problems in this creative world. Families are welcomed to return early on the final day to see the final culmination.

Musical Theatre Intensive: "Seussical" (TYA)
Ages: 8-18
Dates: Mondays – Fridays; July 10 – 28, 2017
Times: 9:00 a.m. – 4:00 p.m. (optional extended day Production Enrichment track available for students from 4:00 until 6:00 p.m.)
Tuition: Advance registration: $625 / $700 after June 16
Join this musical theatre intensive camp and create a fully produced musical in just three weeks! Summer students stay busy learning lines, songs, blocking, and choreography and even get to build and decorate set and prop pieces.
Performances: Saturday, July 29 and Sunday July 30 in Theater on the Square

August Acting Camp: "Robin Hood" (for ages 8-12) and "The Illusion" (for ages 13-18)
Ages: 8-12 and 13-18
Dates: Mondays – Fridays; August 7-18, 2017
Times: 9:00 a.m. – 4:00 p.m. (optional extended day Production Enrichment track available for students from 4:00 until 6:00 p.m.)
Tuition: Advance registration: $350 / $380 after July 17
Hone your acting skills in the production of a play. Two age groups rehearse separate plays and gather together throughout the day for games and breaks. The 8-12 year olds will delve into the classic tale of "Robin Hood" while the 13-18 year olds discover the mystery and intrigue of Tony Kushner's "The Illusion."
Performance: Saturday, August 19 in Theater on the Square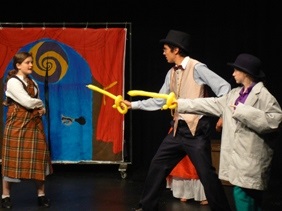 Production Intensive: TheComedy of Errors
Seattle Shakespeare Company, Seattle
July 10 – July 30
For students entering grades 6-10
Cost: $815
Students take on designing, rehearsing, building, and performing a classic play in just three weeks! Each day will be spent learning about the language, auditioning for parts, playing games, sewing costumes, painting the set, and working with other students to create a full performance. Every student will get to both perform and work on technical elements of the show. Performances July 28 at 5pm, July 29 at 2pm, and July 30 at 7pm.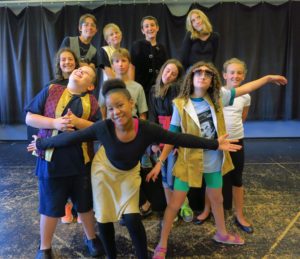 Improv, Combat & Acting Camp with Seattle Shakespeare Company
Edmonds Center for the Arts
July 10-14
Ages 11-15
Cost: $250 *scholarships available
Students will dive into one of Shakespeare's most famous plays, Much Ado About Nothing, reading scenes, honing their acting skills, and learning improv games. They will also practice stage combat to bring the duels of this comedy to life! The week will culminate in a showcase of scenes and stage fighting for family and friends.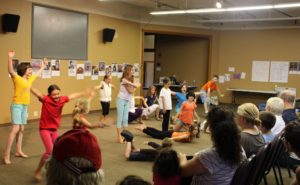 Investigate, Adapt, Act! with Book-It Repertory Theatre
Edmonds Center for the Arts
July 17-21
Ages 7-11
Cost: $250 *scholarships available
What if you could bring a book to life?! With Book-It, students will dig into the juicy parts of a story — characters, setting, sequences, point of view — then take it apart and put it together again as a script to act out on stage. After spending the week in teamwork with their peers exploring stories in a fun, physical way, this new acting ensemble will share its work in a final performance for family and friends.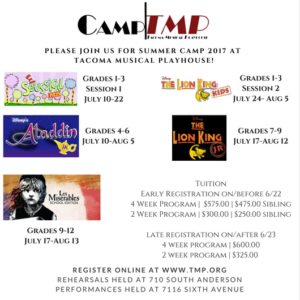 CampTMP
Tacoma Musical Playhouse, Tacoma
July – August
Grades 1-12
Cost: $300 – $575
CampTMP's Summer Camp offers musical theater training programs for grades 1-3, 4-6, 7-9, and 9-12. These intensive full day, two or four week-long programs culminate in two performances of a fully-staged Broadway-style musical. This year, Grades 1-3 will learn and perform Seussical Kids and/or Disney's The Lion King Kids (30 minute productions) while grades 4-6 will learn Aladdin Jr (60 minute production). Grades 7-9 will learn Disney's The Lion King Jr (60 minute production), and grades 9-12 will learn Les Miserables School Edition (120 minute production). Each camp is a true theatrical experience for students who are experienced in theater and those who are doing theater for the first time. Students are supplied with scripts and music before camp begins. Auditions take place on the first day of camp. Some other perks that come with this camp include CAMPTMP t-shirts for all of the students, two complimentary tickets to one performance, and a pizza party on the last day of rehearsal! Camp meets Monday through Friday from 9 am to 4 pm and performs on the last Friday and Saturday of camp.
VISUAL ARTS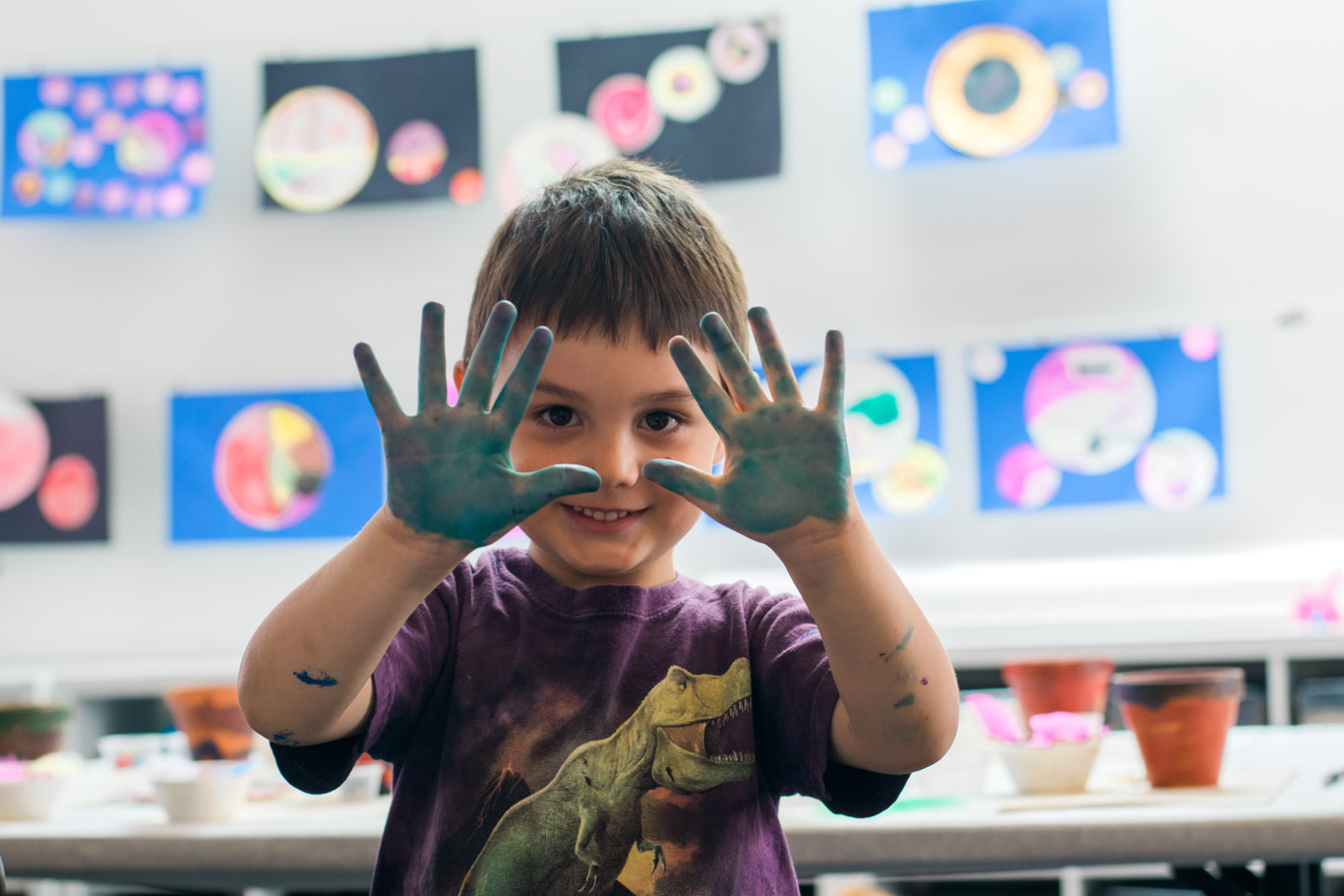 Bellevue Art Museum Summer Camps
Bellevue Art Museum
Ongoing through August 11
Pre-K through 6th grade
Cost: varies
Summer Camps at BAM invite kids to stretch their imaginations with exceptional programming and enrichment in a safe, fun, and supportive museum environment. Each week campers explore a theme through art, craft, and design. Campers will experiment with materials, tools, techniques, and processes that enhance the communication of ideas through art. Each week culminates with an art display for families and friends to enjoy. We look forward to welcoming you and your camper!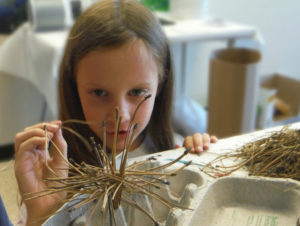 Youth Art Camps & Teen Intensives
Kirkland Arts Center, Kirkland
June 26 – August 11
Ages 5-12
Cost: $350
Kirkland Arts Center is offering six weeks of summer day camps for ages five through 12. Each week has a different theme, taught by professional artists. Participants will work in a variety of art mediums including ceramics, painting, print making, collage, and others. Our fun and action-packed days run from 9:00-3:00 with outdoor breaks for lunch and fresh air. After-care is available, too. Many campers sign up for multiple weeks because no week is the same as any other–except that that they are all fun and great explorations of art.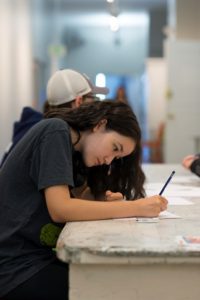 Nature Inspired Animation + Illustration
Gage Academy of Art, Seattle
July 3 – 14
Ages 15-18
Cost: $660
In the two week stop motion animation intensive, students will learn the key points of animation history and techniques through screenings and lectures. Explore early forms of sequential art and movement through zoetropes, and thaumatropes. Students will collaborate on short animations, one hand drawn; one paper cut out animation, and will build an articulated clay character, and animate them.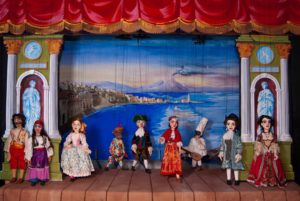 Make a Jigging Puppet
Northwest Puppet Center, Lopez Island
July 5-7
Ages 5 and up
Cost: $90
Spend the 4th of July on Lopez Island and stay for this fun hands-on puppet making workshop. Participants will create their own little dancing character with help from Dmitri Carter of Northwest Puppet Center. Jigging puppets (aka limberjacks) are known for the way they dance wildly to folk tunes. Build and paint your own character, as well as play around with making your character dance upon a little bouncing plank.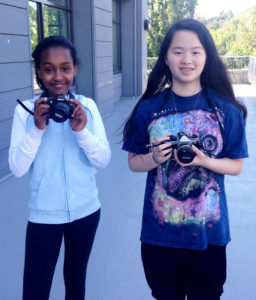 Youth in Focus Photography Summer Camps
Youth in Foucs, Seattle
July 10 – July 28
Ages 10 – 17
Cost: $350 – $600
CREATIVE BLACK & WHITE PHOTOGRAPHY
FULL DAY, July 10th – 14th, 9:30am – 4:30pm
In this class youth will learn the basics and advance techniques of both the SLR camera and darkroom. Students will do on location shooting, use 35mm film, develop and print their images using traditional darkroom techniques, and learn composition and critique and alternative processes.

DIGITAL STORYTELLING
HALF DAY, July 10th – 14th or July 31st – August 4th, 9:30am – 12:30pm
In this class, youth will get to learn the skills behind how to take amazing photographs that tell their personal story. They will learn the foundation skills of in camera shooting, composition, and an introduction to Adobe Lightroom, in order to make beautiful photographs that share what matters most to each student.

SUPER CREATIVE DIGITAL PHOTOGRAPHY
FULL DAY, July 17th – 21st, 9:30am – 4:30pm
In this class, youth will learn how to use both the camera and industry standard editing software, such as Adobe Lightroom. Students will do on location shooting, learn the basics of composition and critique, alternative editing processes and natural and studio lighting.

DARKROOM DEEP DIVE
HALF DAY, July 17th – 21st, 9:30am – 12:30pm
In this class, youth will learn the basics and advance techniques of both the SLR camera and dive deep into alternative darkroom processes such as varying paper and editing. Students will do on location shooting, use 35mm film, develop and print their images using traditional darkroom techniques, and learn composition and critique.

DIGITAL DOUBLEXPOSURE
HALF DAY, July 24th – 28th, 9:30am – 12:30pm
In this class, youth will learn advance digital techniques such as in-camera doublexposure, light painting and post-production editing processes using Adobe Lightroom and Photoshop. They will do on location shooting and learn composition and critique methods.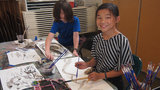 Summer Art Camps for Youth and Teens
Pratt Fine Arts Center, Seattle
July 10 – 31
Ages 7 and up
Cost: $250 and up
Looking for an exciting summer program that boosts creativity? Try Pratt's Summer Art Camps for Youth and Teens! Our week long hands-on art summer programs offer a supportive environment, allowing students to express themselves creatively while learning in professionally- equipped studios. All our camps are taught by professional artists. Youth after care is available from 3-6pm.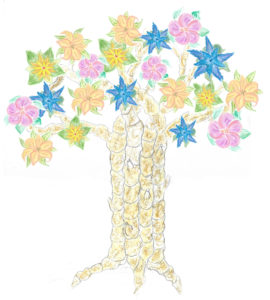 Special Artist in Residence Art Camp
artEast, Issaquah
July 10 – July 14
Ages 8-14
Cost: $130 – $260
Become a "Junior Artist in Residence" with Recycled Materials Artist and Environmental Scientist Gabi Phillips. Help her create a community recycled art installation for Parkadilly at Lake Sammamish State Park while learning about the importance of conservation. Camp includes environmental tour of Issaquah Creek Restoration Project at Confluence Park and plenty of time for students to create their own recycled art.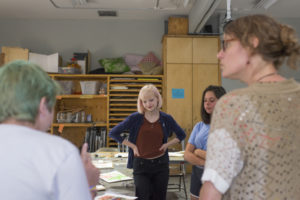 The Future is Female
Gage Academy of Art, Seattle
July 31 – August 4
Ages 15-18
Cost: $345
Calling all young women and gender non-conforming youth! Through collective artistic vision and by amplifying our voices together, you can shape the future you'd like to see and be. In this spirit, create collages, zines, poetry, print-making, screen printed t-shirts and posters that affirm our power and gifts.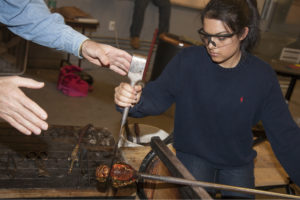 High School Glassblowing Camp
Schack Art Center, Everett
August 1-4
Ages 14-18
Cost: $275
This one week summer program introduces the students to the science and art of glass working with the guidance of our highly knowledgeable teachers. This hands-on experience will introduce teens to the basic techniques involved in glassblowing such as gathering, blowing, and properly handling tools.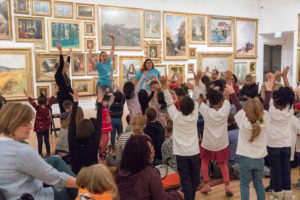 Kids Camp! Dramatic Arts
Frye Art Museum, Seattle
August 14 – 18
Grades 3–4 and 5–6
Cost: $365
Presented in collaboration with Seattle Children's Theatre. Spend a week immersed in art and drama at the Frye Art Museum! Drawing inspiration from works of art in the Museum's collection, students build skills in illustration and graphic arts and create a group comic book with teaching artist Greg Stump. Works of art in the galleries provide characters and settings for developing acting skills and creating an interactive dramatic story that takes students from an oil-painted past to an inventive future. Grade levels listed refer to the grade students will enter in fall 2017.
CULTURE & HERITAGE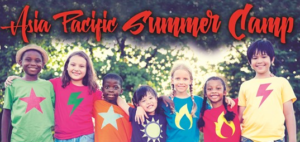 Asia Pacific Summer Camp
Asia Pacific Cultural Center, Tacoma
June 26 – July 14
Ages 7-14
Cost: $200/ week; $40/ day
Take a journey through the fascinating art and culture of Asia and the Pacific Islands at the Asia Pacific Summer Camp! Would you like to know the stories behind the Hawaiian chants and graceful movements of hula? Learn about the Chinese language and how to write Chinese calligraphy? What island life is like in Samoa? Come to our Asia Pacific Summer Camp and you will learn all about this and so much more – 14 countries in 14 days! We will have so much fun with crafts, games, art, language, and history during this day-camp held at the Asia Pacific Cultural Center in Tacoma.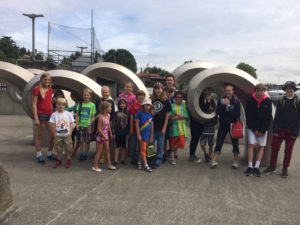 Nordic Heritage Camp: A Nordic Smorgasbord!
Nordic Heritage Museum, Seattle
June 26-30
Ages 7-12
Cost: $160+
Heritage Camp is open to boys and girls ages 7-12, and will be a week of fun activities and crafts related to all things Nordic! This year we will feature Vikings, Norse Gods, Celebrations, Stories, and Kids! Held at the Nordic Heritage Museum in Ballard, camp is a fun mix of crafts, activities, and outdoor play time. Co-sponsored by Leif Erikson Lodge 2-001.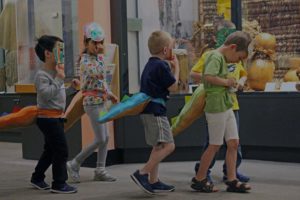 Little Dinos
Burke Museum, Seattle
June 26 – June 30
Ages 5-6
$12 – $30/ day
Discover dinosaurs! Play dinosaur games, learn how to be a paleontologist with a real fossil-hunter and hold a real dinosaur bone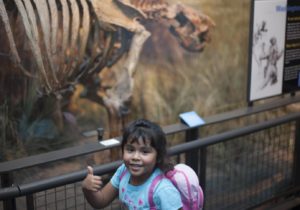 Little Animals
Burke Museum, Seattle
July 17 – July 21
Ages 5-6
$12 – $30/ dayThrough crafts, games, and campus excursions, we will learn how little animals spend their summers and what we can do to help protect our furry and feathered friends!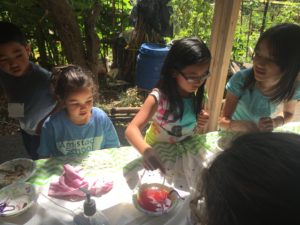 Playtime: Toys and Games from Around the World
The Wing Luke Museum of the Asian Pacific American Experience, Seattle
August 7 – 11
Ages 6-12
Cost: $250
PLAYTIME: Toys and Games from Around the World will explore different toys and games from places around the Globe. From spinning tops to sungka, campers will be creating beautiful and artfully personalized game boards and toys. Play and learning come together in a fun and art-based camp.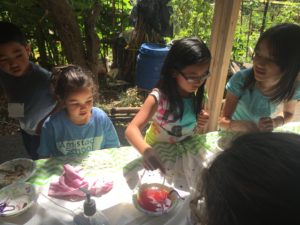 Storytelling with Eth-Noh-Tec
The Wing Luke Museum of the Asian Pacific American Experience, Seattle
August 14 – 18
Ages 6-12
Cost: $250
STORYTELLING WITH ETH-NOH-TEC is a camp week like no other. World-renowned storytelling duo Eth-Noh-Tec will inspire the next generation of storytellers to celebrate the stories of their ancestors and communities. Mythologies, folktales and legends will enchant as Eth-Noh-Tec shares their knowledge and storytelling skills with our lucky campers.