$12M for Arts & Culture Organizations
On January 18, 2018 the Washington State legislature passed the long-delayed 2017-19 biennium state capital budget, with full $12 million funding of all 16 of the 2017-19 Building for the Arts projects.
The Building for the Arts capital grant program was created in 1991 by ArtsFund and The Boeing Company to support Washington State arts and cultural organizations with construction, renovation, and renewal projects. Since its inception, this highly successful program has been awarded over $101 million to support 223 projects across the state and its structure has been replicated as a model for other state capital programs. ArtsFund serves on the program's advisory board and coordinated advocacy efforts to ensure legislative appropriations.
Projects awarded funds stretch across the state and include a diverse range of sizes and disciplines. On the eastside, Chewelah's (population 2,635) Center for the Arts received nearly $100,000 to convert a 1950s era armory building into a performance space. Walla Walla's Power House Theatre received $335,000 to help acquire a building originally constructed in 1890 for the Walla Walla Gas and Electric Company, now a 300-seat performing arts theater.
The bulk of the funding went to organizations around the Puget Sound—from Olympia and Tacoma in the South, up to Bremerton, Seattle, Bellevue, Port Townsend, and Bellingham.
Recipients of significant amounts of funding include Pacific Northwest Ballet's Francia Russell Center in Bellevue, Seattle Art Museum's expansion of their Asian Art Museum, Town Hall Seattle's renovation of their building, Fort Worden Foundation's Art and Education center in Port Townsend, and a new home for the Seattle Opera.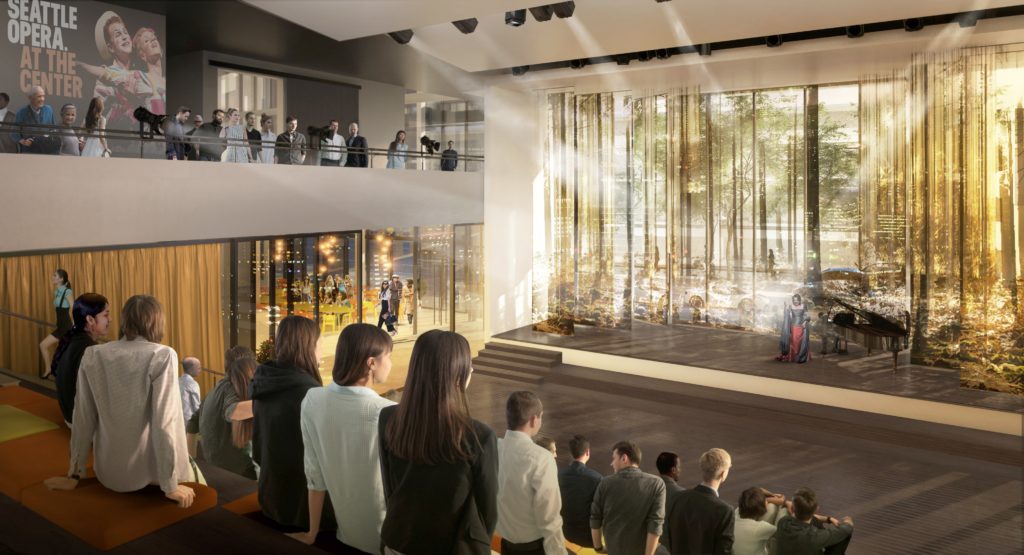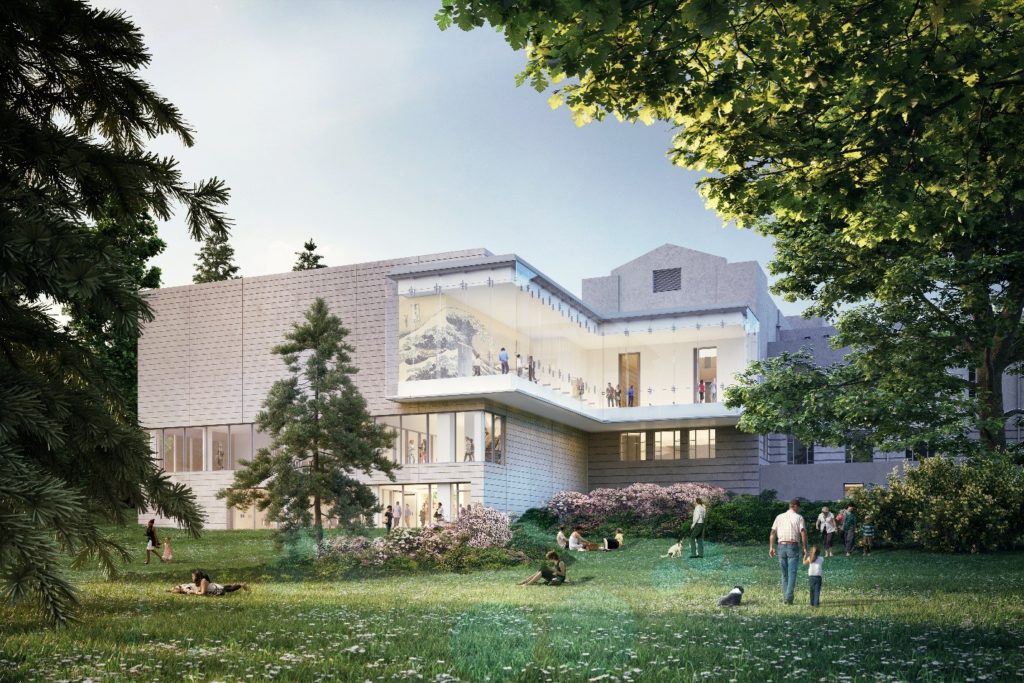 Above: Seattle Opera interior rendering; Seattle Asian Art Museum exterior rendering
The next round of applications for Building for the Arts funding will open in late spring of 2018, with grants awarded in the 2019-21 capital budget. See the Department of Commerce's page here for more information about the application, qualifications, and program guidelines.
Below is a full list of recipients of Building for the Arts 2017-19 funding:
Admiral Theatre Foundation $150,000
Chewelah Performing & Cultural Arts $97,000
Delridge Neighborhoods Development Association $140,000
Fort Worden Foundation $1,270,000
Northwest Choirs $75,000
Pacific Northwest Ballet—Francia Russell Center $1,520,000
Power House Theatre Walla Walla Inc. $335,000
Pratt Fine Arts Center $520,000
Richard Hugo House $1,032,000
Seattle Art Museum $1,520,000
Seattle Opera $1,520,000
Seattle Repertory Theatre $258,000
Sylvia Center for the Arts $334,000
Tacoma Art Museum $1,020,000
Town Hall Association $1,520,000
Washington Center for the Performing Arts $689,000
For more information about these projects, click here to view the Building for the Arts 2017-19 project packet.
If you have any questions about Building for the Arts, contact Andrew Golden at andrew@artsfund.org.
Header image: Pacific Northwest Ballet Francia Russell Center rendering