Your Holiday Season Arts & Culture Guide
If you're looking for a festive arts experience to light up your winter ArtsFund's Cultural Partners have got you covered! Check out this diverse array of offerings–including many family friendly events! Listings are in chronological order.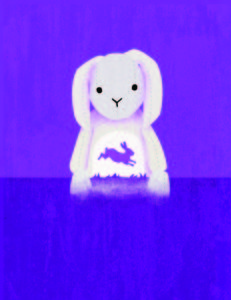 The Velveteen Rabbit
Seattle Children's Theatre
November 1 – December 30
Cost: $15-$35
Join us this holiday season for the heart-warming and much-loved classic story about a very shy toy rabbit who longs for nothing more than to become real. This bold and adventure-filled adaptation arrives at SCT following four successful runs at the Unicorn Theatre in London – the UK's leading theatre for young audiences.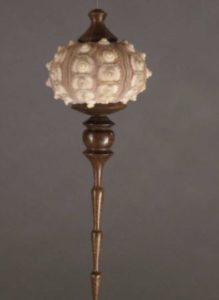 Holiday workshop: Sea Urchin Shell Ornament
Pratt Fine Arts Center
December 1
Cost: $125 + supplies
The emphasis in this course is spindle turning. Tree ornaments will be made, using sea urchin shells and turned hardwood finials. The student will turn ornament finials and caps and learn how to connect them through the shell and attach a hanger. All materials will be supplied. This class is a great gift giving idea. Open to all skill levels.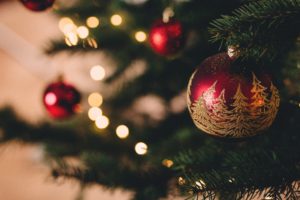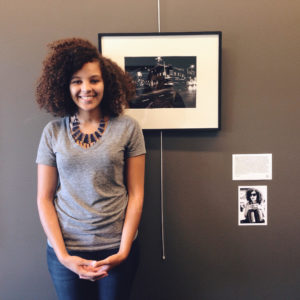 Fall 2018 End of Quarter Show
Youth in Focus
November 14
Cost: Free
Fall 2018 Youth in Focus students will present their final photographs and speak about their work and journey. All photos will be for sale (they make great holiday gifts!)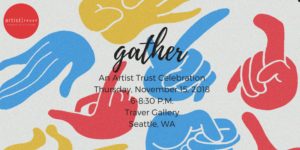 Gather: An Artist Trust Celebration
Artist Trust
November 15
Cost: $15 – $250
Please join the Artist Trust Board of Trustees in celebration of a year of artist support. Meet this year's grant recipients while we honor our generous friend Karen Lorene with the 2018 Creative Catalyst Award and toast 10 years of the Conductive Garboil Grant!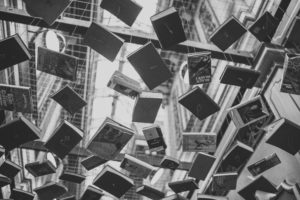 Holiday Arts Talks/Demos and Book Shop-O-Rama Series
Wing Luke Museum of the Asian Pacific Am
November 17 – December 15
Cost: FREE
Join us November 17 for a free holiday book fair with Asian Pacific American author book readings/signings, artist demos and more, 10:30AM-2:00PM. Author Henry Lien and his father photographer Fong-Chi Lien whose work appears in our "Worlds Beyond Here" Sci-Fi Exhibition talk at 10:30AM; fair starts at 11:00am. Art demos, author signings and other book and sale items in Marketplace. Check out our holiday website information for various special holiday discounts on other Saturdays in Marketplace through December 15. Museum admission not included.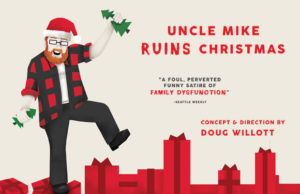 Uncle Mike Ruins Christmas
Jet City Improv


November 23 – December 22
Cost: $18.00
You better watch out. You better not cry. This obscene improv comedy show centers on Uncle Mike, a vulgar perverted monstrosity of a man, who twists cheerful Christmas stories into disgusting disasters. You write down a heartwarming holiday memory. We re-enact it. Then Uncle Mike ruins it.
In celebration of the show's anniversary, we're excited to announce that for the first time ever Cousin Graham (veteran cast member Graham Downing) will be ruining your holiday memories on Fridays. Saturdays will feature the classic chaos that you've come to love from Uncle Mike (Mike Murphy).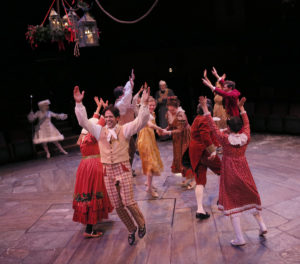 A Christmas Carol
ACT Theatre
November 23 – December 28
Cost: $20-120
t's ACT's 43rd production of Charles Dickens' A Christmas Carol, adapted by Gregory A. Falls. Directed by Kurt Beattie, this celebrated adaptation follows the original Dickens tale taking audiences along on Ebenezer Scrooge's transformational journey through time. Three ghostly visitors help Scrooge get into the holiday spirit, leading him on a trip through Christmases past, present, and future.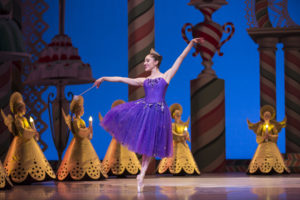 George Balanchine's The Nutcracker
Pacific Northwest Ballet
November 23 – December 28
Cost: $25 – $206
The Northwest's favorite holiday tradition! Pacific Northwest Ballet's production of the iconic Balanchine ballet features sets and costumes designed by children's author and illustrator Ian Falconer ("Olivia the Pig").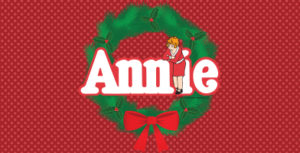 Annie
The 5th Avenue Theatre
November 23 – December 30
Cost: $29 – $150, prices subject to change
This holiday season, bring everyone you know to see The 5th Avenue Theatre's exciting new production of this fantastic show. Join Annie, Sandy, Daddy Warbucks and the wicked Miss Hannigan for one of the best theater experiences you will ever have. Laced with unforgettable stories and songs including "Tomorrow," "It's a Hard Knock Life," "Easy Street" and so many others, this is a musical that will stay with you for a lifetime—no matter how old you are. A magical, musical thrill for the entire family.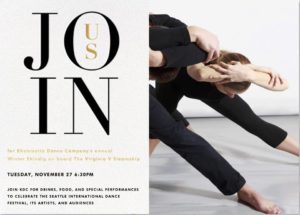 KDC's Winter Shindig
Khambatta Dance Company
November 27
Cost: $45-$100
Join KDC for drinks, food, and special performances to celebrate the Seattle International Dance Festival, its artists, and audiences.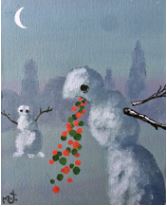 Screenprinting for the holidays
Pratt Fine Arts Center
November 28 – December 19
Cost: $235
Have some fun making things during the holidays. This is a great introduction to screen printing or a chance to get back into the studio. Print your own cards, wrapping paper, dish towels or protest patches. In this short class, we will jump right into using photo emulsion to create screens and you will have lots of studio time to work on your projects. Prerequisite: None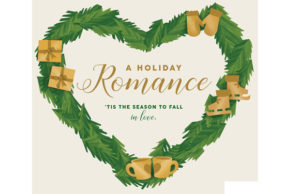 Jet City Improv Presents: A Holiday Romance
Jet City Improv
November 29 – December 21
Cost: $14 – $18
Jet City Improv is proud to present A Holiday Romance!
This schmaltzy, feel-good, over-the-top improvised Rom Com aims to remind us all that sometimes you have to stop to smell the hot cocoa and evergreen as you fall in love during the Holiday Season. Directed by Elicia Wickstead, concept by Laura Turner. All ages welcome!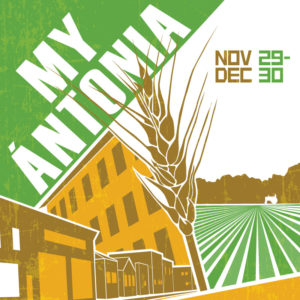 My Ãntonia
Book-It Repertory Theatre
November 29 – December 30
Cost: $20-$50
Book-It Repertory Theatre presents the American classic My Ãntonia for the holiday season. The childhood memories of narrator Jim Burden in Blackhawk, Nebraska are woven together with the struggles of his beloved neighbor, a newly-arrived immigrant girl from Bohemia, Ãntonia Shimerda. The story of their friendship outlines the determination, hardship, and resilience of Great Plains life at the turn of the 20th century in this enchanting story that is a tribute to the human spirit.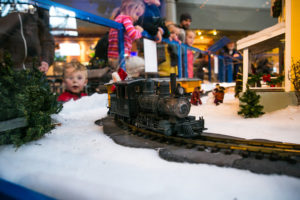 Winterfest
Seattle Center
November 30 – January 6
Cost: Free
Five weeks of festive, fun-filled, free and affordable activities await those in search of uplifting seasonal spirit or delightful diversion from the hustle and bustle of the holiday routine.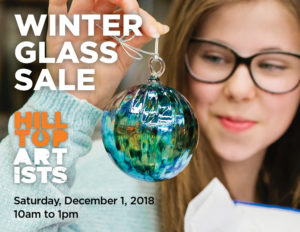 Winter Glass Sale
Hilltop Artists
December 1
Cost: FREE
Enjoy glassblowing demonstrations by our students and peruse the student-made glass art – find the perfect gift or decoration for the holidays!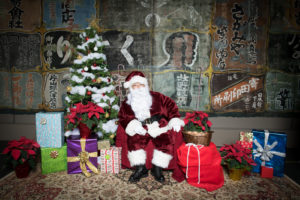 Asian American Santa & Local Artist Crafts Fair
Wing Luke Museum of the Asian Pacific Am
December 1
Cost: $0-$17
Start your holiday by getting your child's photo taken with Asian American Santa, noon-3:00PM. RSVP available beginning in November. Check www.wingluke.org soon to reserve your time slot for Santa. Also enjoy our free first annual local artist CRAFT FAIR in the Community Hall from 11:30AM-3:00PM while you wait for Asian American Santa and begin your holiday shopping.
Free entrance to fair, but does not include entrance to museum galleries. Cost for photos varies depending on photos or package you select.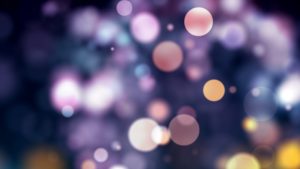 Hanukkah music
Classical KING FM
December 2 – December 10
Cost: FREE
Classical Hanukkah music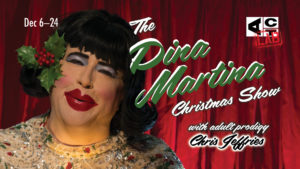 The Dina Martina Christmas Show
ACT Theatre
December 6 – 24
Cost: $20-47
The holiday season will be extra special this year, as the beloved comic genius Dina Martina blankets ACTLab in yuletide merriment. Miss Martina (a.k.a. "The Second Lady of Entertainment") will be joined by noted accompanist and Stranger Genius Award-winner, Chris Jeffries, in bringing her famed holiday train wreck of a show to the ACTLab stage for the first time since Martina began the tradition at Seattle's Re-bar over twenty years ago.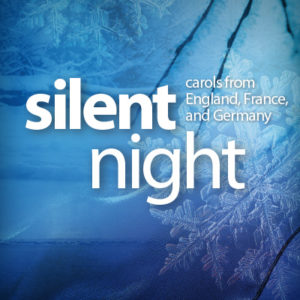 Seattle Pro Musica Presents: Silent Night
Seattle Pro Musica
December 8 – 15
Cost: $12-$38
2018 marks the 100th anniversary of the end of WWI, the "war to end all wars." Our concert is inspired by the Christmas truce in 1914 during which roughly 100,000 English, French, and German troops ceased hostilities to offer holiday greetings, mingle, and even exchange gifts. We celebrate this spirit of peace with carols and holiday music from England, France, and Germany.
December 2018 also marks the 200th anniversary of the creation and premiere of the beloved carol "Silent Night," written during an era when all of Europe suffered from political upheaval, war, and economic hardship. In 1818, Joseph Mohr brought his original text to organist Franz Xaver Gruber and asked for a simple melody with guitar accompaniment for a Christmas Eve service—the result has since become a timeless expression of light, hope, and solace.
December 8, 2018 @ 3pm and 7:30pm: Seattle First Baptist Church
December 15, 2018 @ 3pm and 7:30pm: Chapel at Bastyr University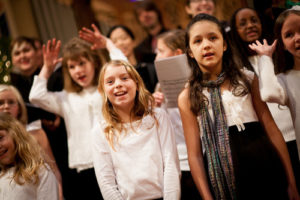 Seattle Pro Musica Presents: Family Holiday Concert
Seattle Pro Musica
December 9
Cost: $5-$20
Bring the whole family for a joyful concert of traditional carols, holiday stories, and an audience sing-along. Students from area schools will join us in this one-hour concert that's perfect for children and their families!
Date: December 9, 2018 @ 3pm
Location: Overlake School 20301 NE 108th St., Redmond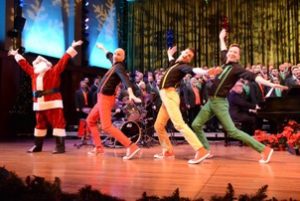 Jingle All the Way
Seattle Men's Chorus
December 9 – 23
Cost: $28 – $85
SMC is ringing in the season with a high-spirited celebration that brings together all your favorites: beloved carols, fresh takes on holiday classics, and show-stopping dazzlers that will have you on your feet! Featuring "Silver Bells," "Do You Hear What I Hear," "Jingle Bell Rock" and many more moments of pure Holiday joy. Be there with bells on!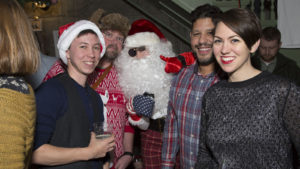 Light and Levity: Roommate Revelry – Holiday Party at Northwest Film Forum
Northwest Film Forum
December 13
Cost: FREE
This holiday season, our roommate power-quintet of media-making movers and shakers invite you to throw on your shiniest threads (please bring wigs, we love wigs), toss back a toast, and generate some light and warmth! In addition to the tried-and-true foundation-shaking DJ-and-dance combo, we'll read tarot, sing karaoke, and host a community potluck + art swap! (Roommate organizations include Northwest Film Forum, Brave Sprout Productions, Longhouse Media, Tasveer, and The Seattle Globalist.)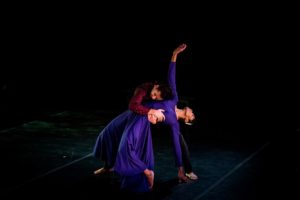 Iolanta
Spectrum Dance Theater
December 13 -16
Cost: $5 – $20
This production brings Spectrum's professional Company and select students from the School together in an enchanting fairytale about a blind princess who does not know she is blind. Love is the catalyst that begins her journey from darkness to light and to happiness. This workshop production provides a family friendly dance theater experience that will inspire and delight audiences of all ages.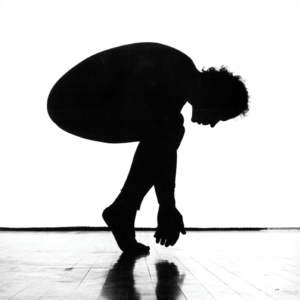 Merce 100
Velocity Dance Center
December 14 – 16
Cost: $20 ($25 at door) / $17 MVP Member / $15 under 25 (w/ ID) / $50 Patron
Velocity is honored and excited to host the final installment of the international, inter-institutional Cunningham Centennial. From December 14-16 Velocity will be a hub of conversation, dance, and learning centered around the influence of internationally-acclaimed choreographer and Washingtonian Merce Cunningham. Velocity will present a star-studded showcase featuring performances by some of Seattle's most renowned dance champions and Velocity alums, including Donald Byrd, Kate Wallich, Thomas House, Christiana Axelsen, Amy J. Lambert, Ella Mahler, + Cornish's own Victoria Watts. Join us in December as we gather to celebrate Seattle's robust history and future as an international leader in arts innovation.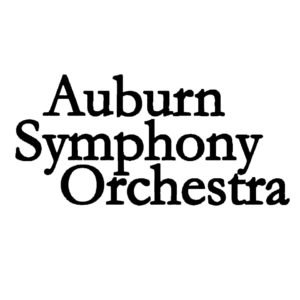 Rockin' Christmas Eve
Auburn Symphony Orchestra
December 17
Cost: $10-$37
Rachel DeShon, a "powerful soprano with show-stopping appeal," joins the Symphony to perform The Twelve Gifts of Christmas and her signature version of O Holy Night. Additional treats include Trans-Siberian Orchestra rock arrangements of Christmas songs, with ASO concertmaster Brittany Boulding on the electric violin, and the beautiful Concert Suite from The Polar Express, the 2004 computer-animated film. And, in the spirit of the season, we're hoping to add more goodies to your already-full Christmas stocking!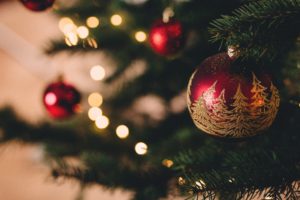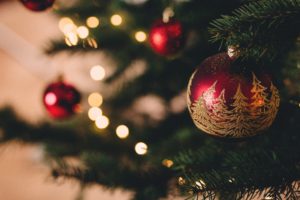 A Northwest Baroque Masterworks Project – Monteverdi's Christmas Vespers
Early Music Seattle
December 21 & 22
Cost: $20 – $45
Presented in Partnership with Early Music Vancouver
With violins, cornetti, sackbuts, theorbos, and voices under the direction of David Fallis, experience a recreation of the lavish celebration of Christmas Vespers from the Church of San Marco in 17th-century Venice, with music by the incomparable Claudio Monteverdi!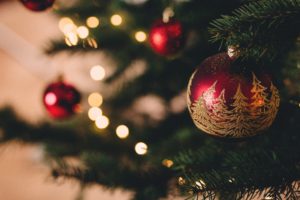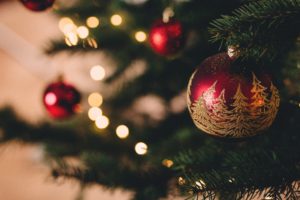 Header image: Pacific Northwest Ballet company dancers in the snow scene from George Balanchine's The Nutcracker®, choreographed by George Balanchine © The George Balanchine Trust. PNB's production features sets and costumes designed by children's author and illustrator Ian Falconer (Olivia the Pig) and runs November 23 – December 28, 2018. Photo © Angela Sterling.