Arts Camps for Kids
With over three weeks until Labor Day, several of ArtsFund's Cultural Partners still have summer camps on offer. Find a way to get your kids involved in the arts! Studies show that early engagement with the arts improves educational outcomes and builds confidence, creativity, and discipline in our children, teaching them about empathy, creative problem solving and self-expression. ArtsFund is committed to supporting youth development through the arts experiences with our partner organizations.
MUSIC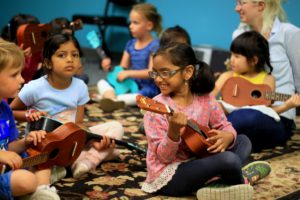 Music Works Northwest Summer Camps
Music Works Northwest, Bellevue
June 26 – August 25
Ages 4-18
$200 – $360
Music Works Northwest, a nonprofit community music school in Bellevue, offers week-long summer music day camps from June 26 through August 25, for campers ages 4 – 18. Choose from camps requiring no musical experience such as the I Love Music camps, Gotta Sing and Pop Voice camps, and the new Instrument Discovery and Pre-Band camps. Additional camps include instrumental and vocal Jazz Camps, Computer Composition camps, Songwriting camps, Rock Shop, and camps for students with special needs. All camps are taught by Music Works faculty members, and most camps include a performance at the end of the week. Full day camps (9:30-3:30) are $360, half day camps $200. Extended care and financial assistance are offered for most camps. For a complete list of camps and online registration information, see website.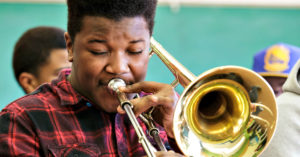 Seattle JazzEd Summer Camps
Seattle JazzEd, Seattle
July 10 – August 25
Grades 6-12
Cost: $455-$675 with scholarships and payment plans available

Seattle JazzED offers 3 summer camp options for young musicians and singers. Faculty include up-and-coming NYC jazz sensations like Riley Mulherkar, Sammy Miller and Martina DaSilva. Students will hone their technique and leadership skills. Final camp performances at The Royal Room, KNKX 88.5 FM and The Vera Project.
THEATRE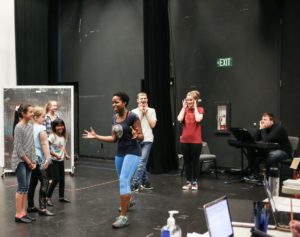 Village Theatre KIDSTAGE Summer Youth Programs
Village Theatre, Issaquah and Everett
June 12 – August 18
Cost: $120 – $365
Village Theatre's KIDSTAGE Summer Classes and Camps are uniquely designed to use theatre to build critical life skills in each participant and encourage creativity, collaboration, problem solving, concentration, public speaking, and a strong work ethic. Classes and camps will be offered at both the Issaquah and Everett locations and run from June 12th – August 18th, 2017.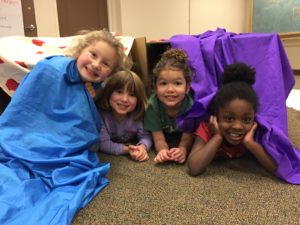 Broadway Center Conservatory: Youth Camps
Broadway Center, Tacoma
June 19 – August 18
August Acting Camp: "Robin Hood" (for ages 8-12) and "The Illusion" (for ages 13-18)
Ages: 8-12 and 13-18
Dates: Mondays – Fridays; August 7-18, 2017
Times: 9:00 a.m. – 4:00 p.m. (optional extended day Production Enrichment track available for students from 4:00 until 6:00 p.m.)
Tuition: Advance registration: $350 / $380 after July 17
Hone your acting skills in the production of a play. Two age groups rehearse separate plays and gather together throughout the day for games and breaks. The 8-12 year olds will delve into the classic tale of "Robin Hood" while the 13-18 year olds discover the mystery and intrigue of Tony Kushner's "The Illusion."
Performance: Saturday, August 19 in Theater on the Square
VISUAL ARTS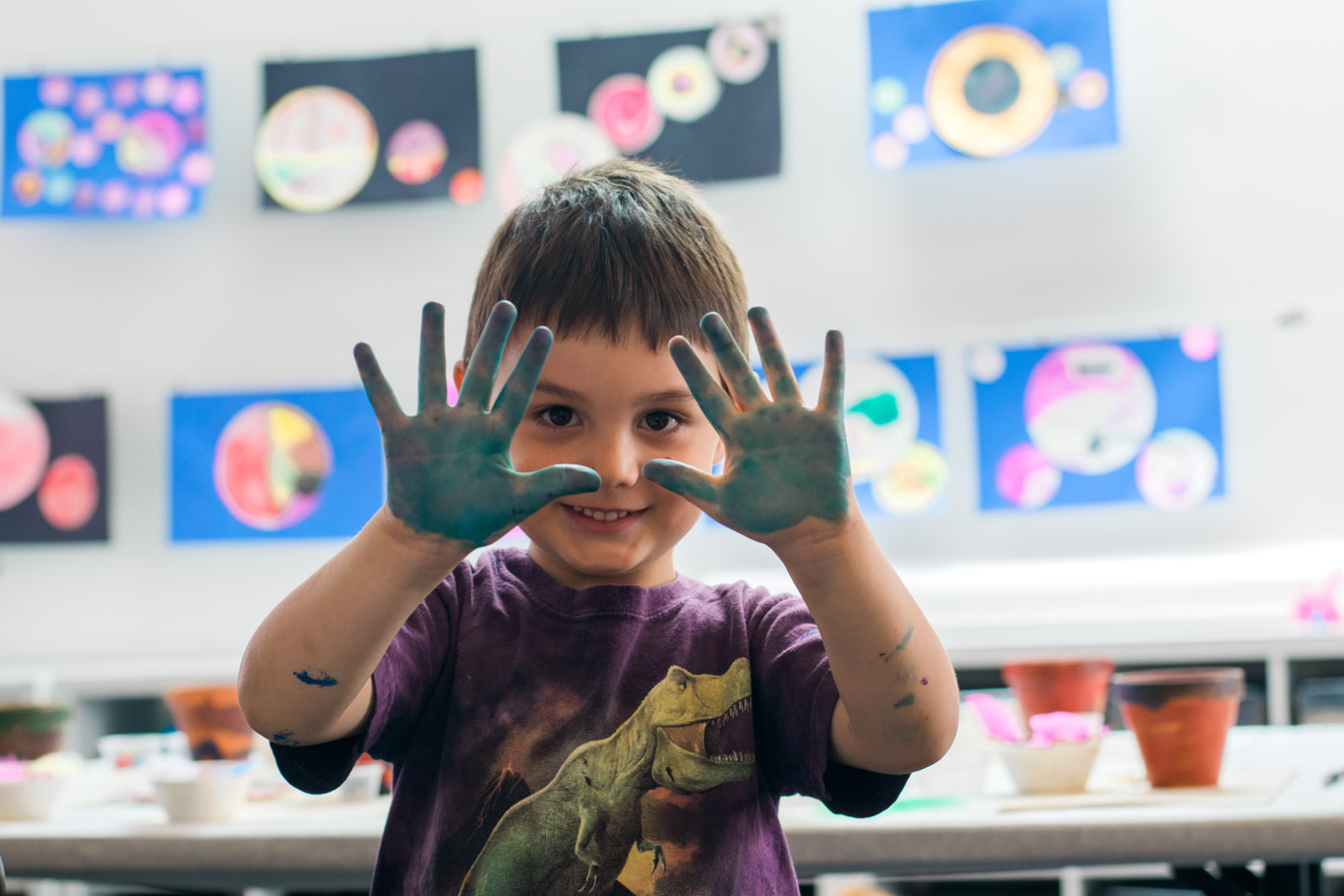 Bellevue Art Museum Summer Camps
Bellevue Art Museum
Ongoing through August 11
Pre-K through 6th grade
Cost: varies
Summer Camps at BAM invite kids to stretch their imaginations with exceptional programming and enrichment in a safe, fun, and supportive museum environment. Each week campers explore a theme through art, craft, and design. Campers will experiment with materials, tools, techniques, and processes that enhance the communication of ideas through art. Each week culminates with an art display for families and friends to enjoy. We look forward to welcoming you and your camper!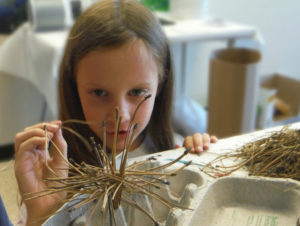 Youth Art Camps & Teen Intensives
Kirkland Arts Center, Kirkland
June 26 – August 11
Ages 5-12
Cost: $350
Kirkland Arts Center is offering six weeks of summer day camps for ages five through 12. Each week has a different theme, taught by professional artists. Participants will work in a variety of art mediums including ceramics, painting, print making, collage, and others. Our fun and action-packed days run from 9:00-3:00 with outdoor breaks for lunch and fresh air. After-care is available, too. Many campers sign up for multiple weeks because no week is the same as any other–except that that they are all fun and great explorations of art.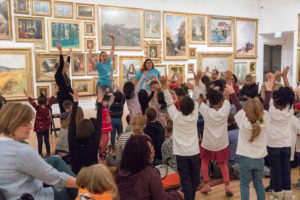 Kids Camp! Dramatic Arts
Frye Art Museum, Seattle
August 14 – 18
Grades 3–4 and 5–6
Cost: $365
Presented in collaboration with Seattle Children's Theatre. Spend a week immersed in art and drama at the Frye Art Museum! Drawing inspiration from works of art in the Museum's collection, students build skills in illustration and graphic arts and create a group comic book with teaching artist Greg Stump. Works of art in the galleries provide characters and settings for developing acting skills and creating an interactive dramatic story that takes students from an oil-painted past to an inventive future. Grade levels listed refer to the grade students will enter in fall 2017.
CULTURE & HERITAGE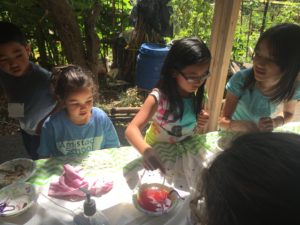 Storytelling with Eth-Noh-Tec
The Wing Luke Museum of the Asian Pacific American Experience, Seattle
August 14 – 18
Ages 6-12
Cost: $250
STORYTELLING WITH ETH-NOH-TEC is a camp week like no other. World-renowned storytelling duo Eth-Noh-Tec will inspire the next generation of storytellers to celebrate the stories of their ancestors and communities. Mythologies, folktales and legends will enchant as Eth-Noh-Tec shares their knowledge and storytelling skills with our lucky campers.