Donor Spotlight: Charlotte Lin
Charlotte Lin has been an ArtsFund champion for more than 20 years. She started in our Associates Program in the mid 1990's, joined the ArtsFund Board in 2004 as Associates Chair, and was reelected starting in 2005. After 13 years of ArtsFund board leadership, she now serves on our Advisory Council. Charlotte spent 22 years working with The Boeing Company, and has long been a devoted supporter advancing theater throughout our region. She has been a Trustee at Seattle Repertory Theater, and dedicated supporter of ACT Theatre, Village Theatre, New Century Theatre Company, Azeotrope, and Sound Theatre, as well as a Production Sponsor for Oregon Shakespeare Festival. We recently sat down with Charlotte to talk about her support of the arts, volunteerism, and the potential she envisions for the sector's future.
What got you started in your relationship with ArtsFund?
Someone I was mentoring in one of Boeing's programs to encourage women in engineering learned about a Boeing event at Salty's (free food!) to present volunteer opportunities. This was hosted by Boeing's ArtsFund Board member at the time, Doug Beighle, who made ArtsFund sound very exciting!
You worked with The Boeing Company as a chief engineer and program director for more than 20 years —what initially drew you to the arts?
Actually, I have zero degrees in engineering despite Boeing's title of Chief Engineer (1000 engineers reporting); I did do highly technical work, developing and selling new engineering products at Boeing. Getting funding for product development requires effective storytelling!
Anyway, Mercer Island High School had a fabulous Drama Club, where I first built Shakespearean costumes (Elizabethan ruffs, brocade doublets…) and painted sets, and Cornell University had an ambitious Gilbert & Sullivan group where I did character makeup for male leads – cast for voices regardless of physical appearance. So I guess I got into arts as a form of engineering 😊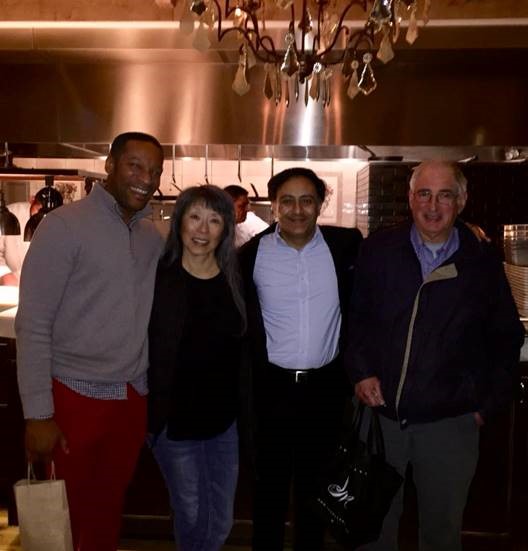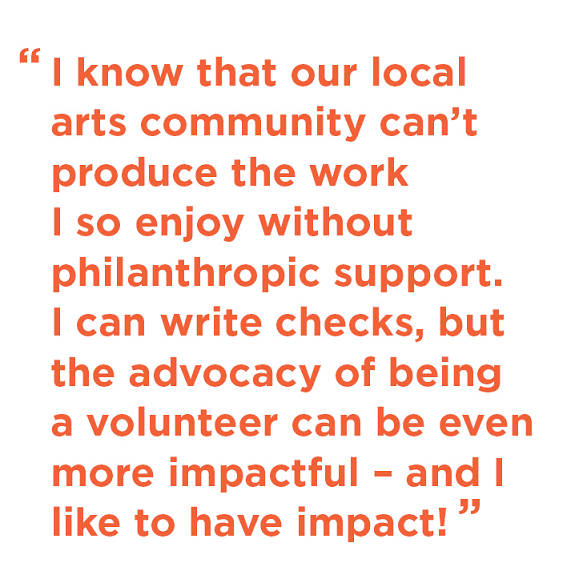 Above: Charlotte and her husband Robert Porter with actors from Seattle Rep's Pride and Prejudice, Kenajaun Bentley and Raj Varma
You've been a force in ArtsFund's volunteers program (to the extent to which we offer an annual award in your name for excellence in volunteer fundraising!). Why do you feel it's important for professionals to get involved in arts philanthropy and volunteerism?
I know that our local arts community can't produce the work I so enjoy without philanthropic support. I can write checks, but the advocacy of being a volunteer can be even more impactful – and I like to have impact! Moreover, the skills used pursuading the NATO Board of Directors to spend $¾B (serious money back in the mid-90s) on technology I was developing, were honed by cold-calling small businesses / strangers for ArtsFund: listen to understand "customer" interests, target a "sale" to those interests – framed in language suiting the individuals' skill sets, engage in real relationship building… Those professional skills are universally useful.
You're quite involved with Oregon Shakespeare Festival, which is renowned for its leadership in equity and inclusion work—why is this an important focus for the future of arts organizations?
From what I've seen, both for OSF, and more locally, for Seattle Rep, EDI (Equity, Diversity, and Inclusion) is vital to engaging the hearts AND minds of their audiences. In order to matter to their communities, theaters are learning to offer work from many points of view, to engage broader audiences that reflect the increasing diversity of our population. That engagement can range from OSF's first Native American playwright / cast in 2017, to SRT's Public Works Seattle astonishing production of THE ODYSSEY. And the evidence is clear in those audience comments: "it was the first time I saw myself represented on the stage".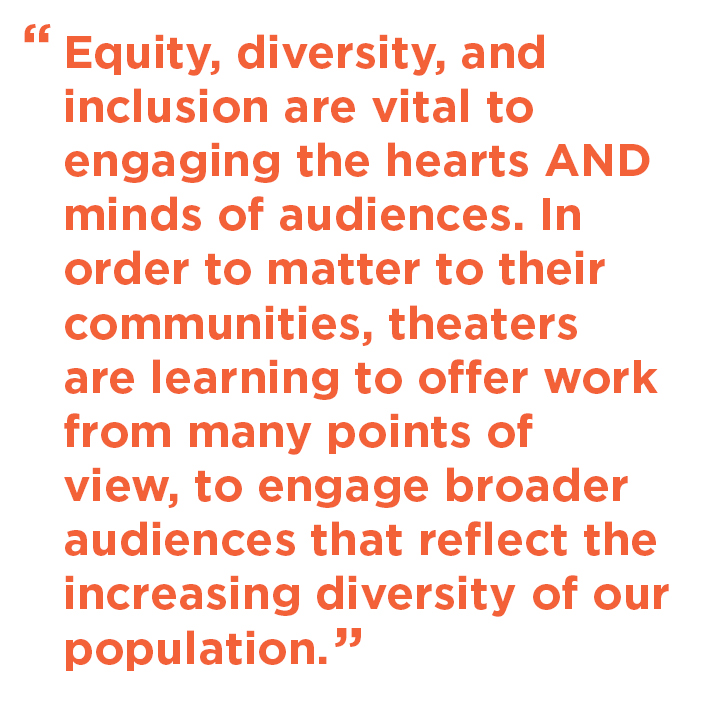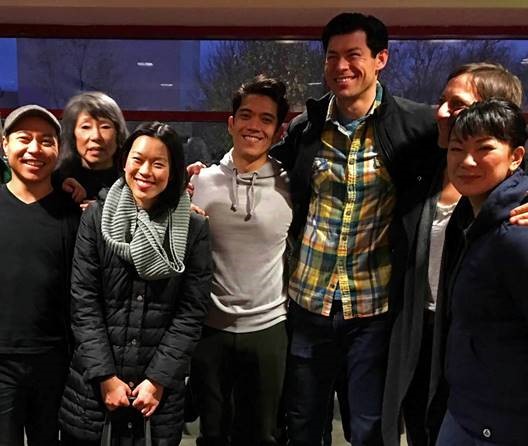 Above: Charlotte with the cast of Seattle Rep's
Vietgone
You've shown great passion for connecting employees from our region's tech companies with the arts. What excites your most about the potentials for overlap between the sectors?
My motivation was audience development, since ArtsFund's research has found that millennials and techies are under-represented in audiences and philanthropy. Creativity is the connection for techies, who also happened to have more millennials that I otherwise encounter! I've made connections by volunteering on blood drives at tech companies: I get to learn what interests today's techies, at least those community-minded enough to donate blood, and then connect the dots for them.
For example,
-The thriving local videogame industry is based on imagery and story-telling, with local actors voicing the characters and working motion capture.
And,
-Google's Project Oxygen concluded that top characteristics of success at Google are: being a good coach; communicating and listening well; possessing insights into others (including different values and points of view); empathy toward and being supportive of one's colleagues; good critical thinking and problem solving; and making connections across complex ideas. These soft skills, affecting our 3 local Google sites and many more, are greatly enhanced by the arts.
Header photo: Charlotte with arts community members at Arts Night at Safeco Field. Photo by Alabastro Photography.