Envision a Creative Future: Become an ArtsFund Visionary!
Beginning October 2017, ArtsFund is excited to introduce a new program, the ArtsFund Visionaries (AFV). AFV connects emerging leaders and business professionals between 21 and 45 years of age to our vision–a community where the arts are accessible to all and valued as critical to a healthy society.
The ArtsFund Visionaries program provides a new opportunity for the next generation of leaders to engage with and support ArtsFund in an events-focused and flexible way. AFV donors will have access to unique events and volunteer opportunities, ideal for developing new relationships. Guided by our strategic plan, the initiative will foster a culture of giving among younger generations, whose engagement in this community is essential to the future of our region's civic vitality.
Scott O'Connor, a longtime member of the ArtsFund Associates program and a Project Engineer at Sellen Construction, will lead the program through its first year. "When the ArtsFund Visionaries program idea was launched, I became instantly excited about the potential to build out of the already thriving Associates program and community. I'm honored to be a part of the Visionaries leadership group to help steer this program with its launch," said O'Connor.
If you are interested and eligible for this program, we encourage you to kick off our inaugural year by joining the ArtsFund Visionaries TODAY!
To learn more about the program or to become a Visionary, click here. Questions? Contact Development & Engagement Manager Chantilly Chiles at chantilly@artsfund.org.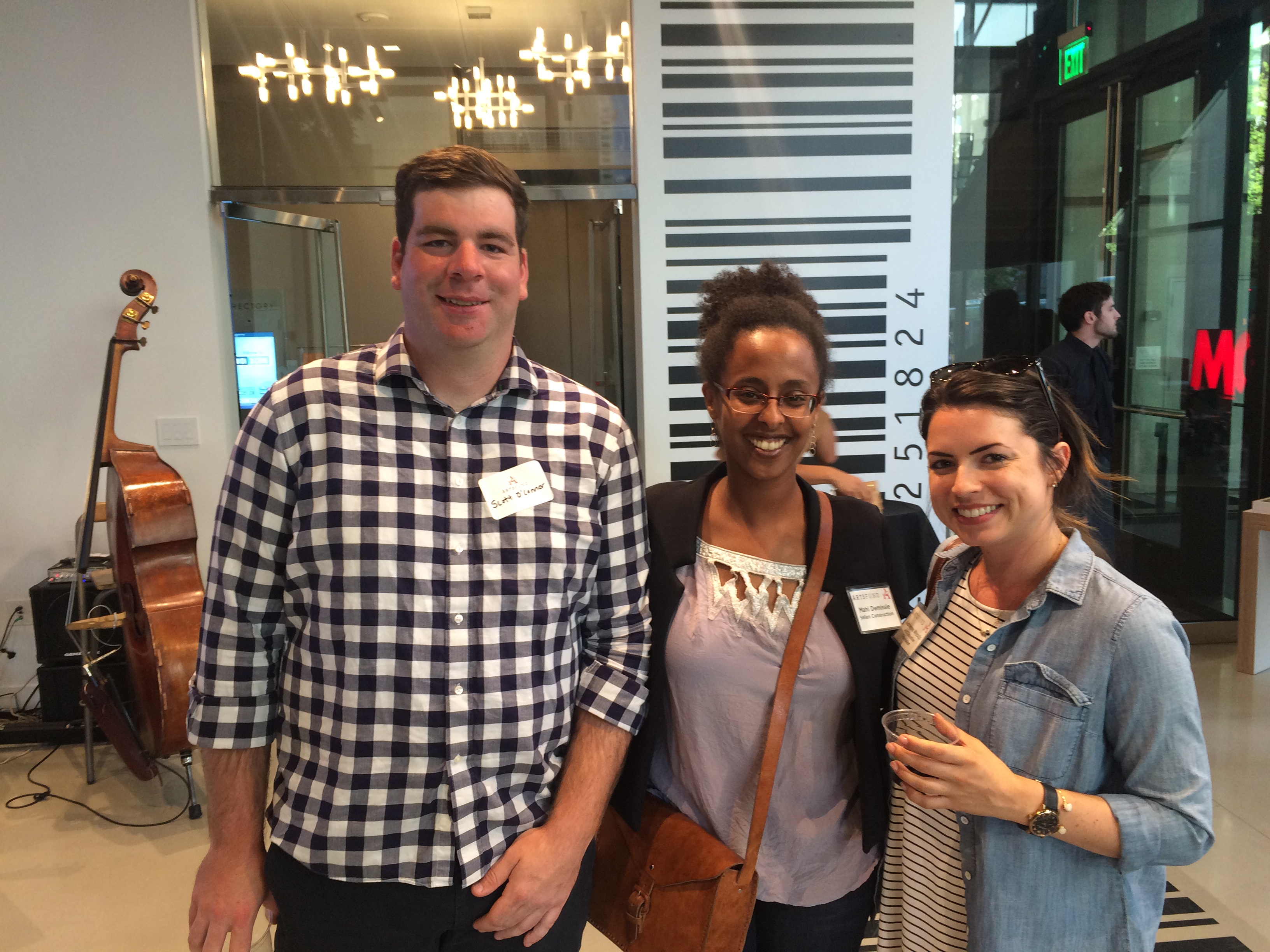 Scott O'Connor with fellow Associates Mahlet Demissie and Adrienne Woods
Photos above (l-r): Seattle Art Museum, Yayoi Kusama: Infinity Mirrors, photo by Natali Wiseman; ArtsFund Associate Volunteers; Hugo House, Morgan Parker, photo by Robert Wade Photography.