Luncheon 2017: Creativity as a Way Forward
On May 4, 2017, nearly 1,000 supporters from the Puget Sound region's arts, cultural, public, and private sectors filled the Grand Ballroom of the Westin Seattle for ArtsFund's 29th Annual Celebration of the Arts Luncheon. Artists, presenters, and keynote speaker Steven J. Tepper (researcher and cultural theorist) joined us in celebration of arts and creativity.
Tepper's keynote address, "Creativity, Education, and Work in the 21st Century," made the case for the vital necessity of creativity in today's society as we are facing unprecedented rates of growth and change. "When confronted by extraordinary change," said Tepper, "people have two choices; they can either retreat into fear or they can advance through creativity and imagination. The arts are our best guarantee for choosing creativity over fear."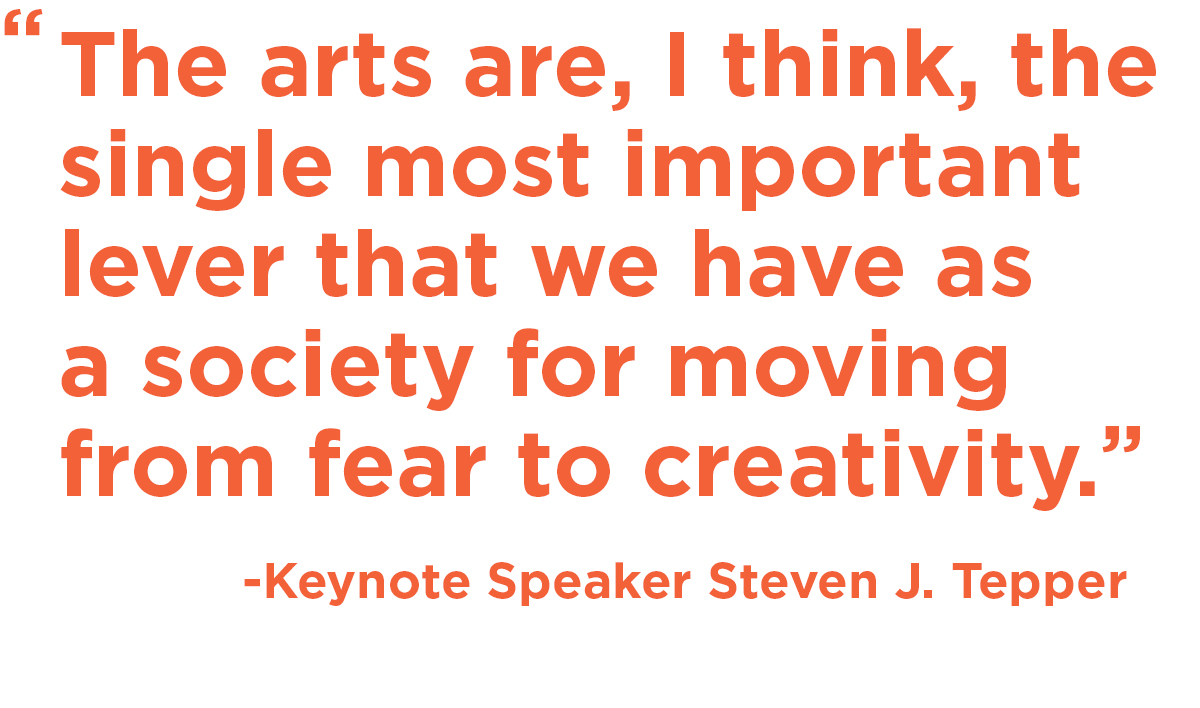 ArtsFund President & CEO Mari Horita gave remarks on the power of the arts to open minds and bring people together, especially in divisive times. Said Horita, "We will not see eye to eye on some things, perhaps many things," she said, "but we can either choose to categorically dismiss those who disagree with us, or we can choose to find common ground. The arts are our common ground. They are fundamental to our shared humanity, they bind us, they open our minds and hearts and help us understand and accept each other." Horita detailed several ways in which, over the past year, Seattle arts organizations have brought the community together in conversation around important social issues.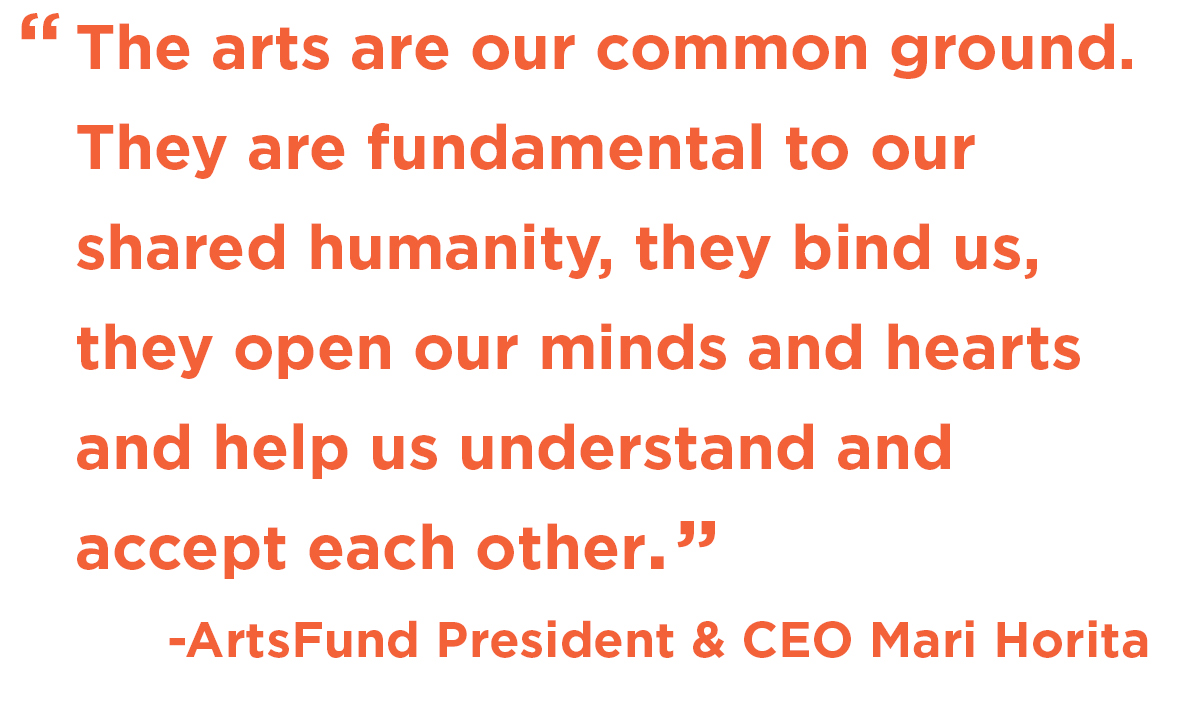 Philanthropist Glenn Kawasaki was presented with the Outstanding Contribution to the Arts award, in honor of the profound impact he has had on the Seattle arts community–and in particular, the dance community. Kawasaki is a bio-tech entrepreneur who has donated millions to our region's cultural nonprofits, and who has been a valued board member and founding board member for a wide range of organizations. Pacific Northwest Ballet Artistic Director Peter Boal presented him with the award, following a special tribute video highlighting his contributions.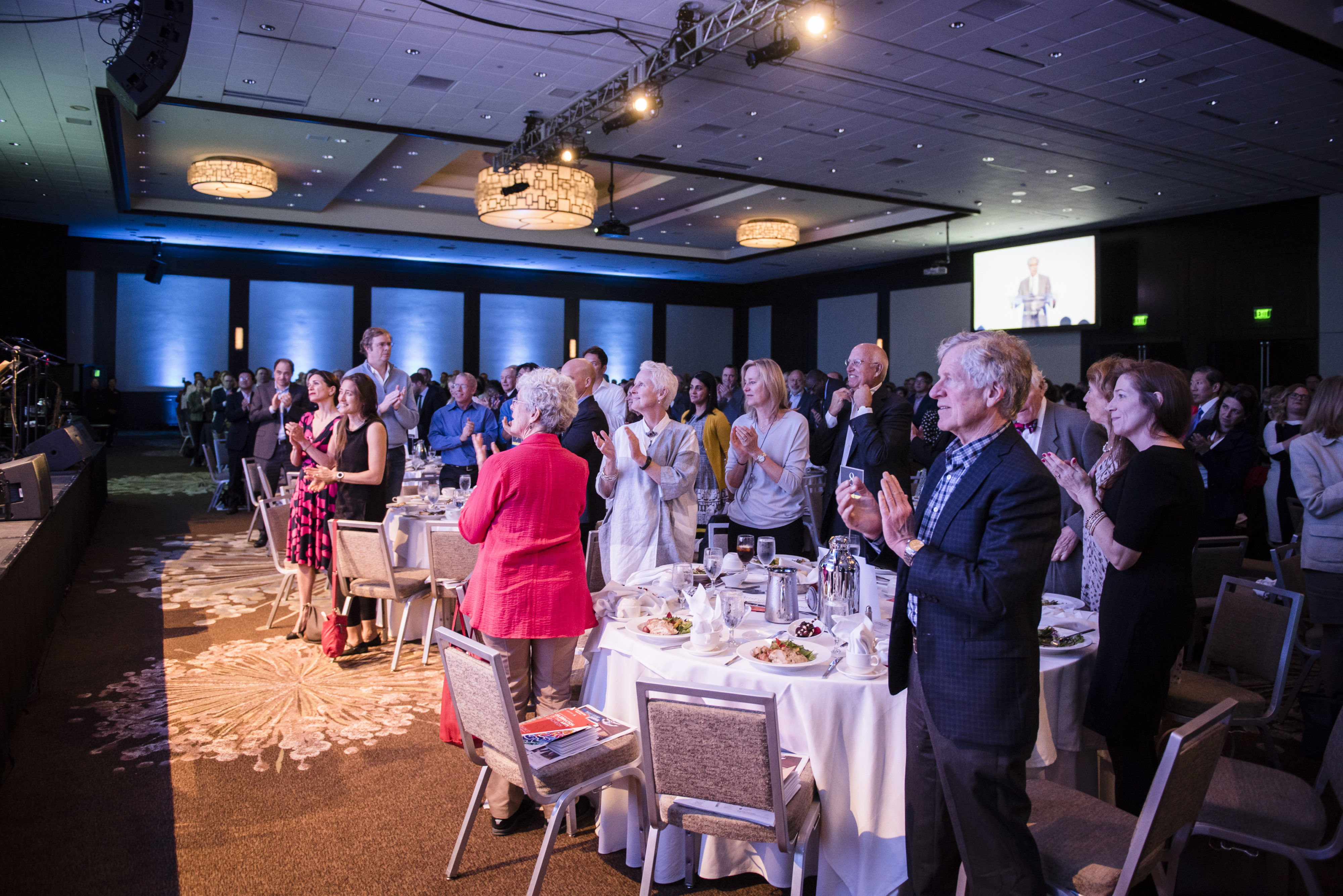 Video credit: Pacific Northwest Ballet | Photo credit: Robert Wade Photography
Several artists took the stage throughout the event, including poet and author Sherman Alexie, who illuminated how essential the arts are to progress—explaining that art is not just about beauty, but "constant revolution, the constant challenge of old ideas, the constant celebration of weirdness."
Seattle Repertory Jazz Orchestra showcased the magic of creativity with a bold and original composition by Co-Artistic Director Michael Brockman, entitled "Passage Noir."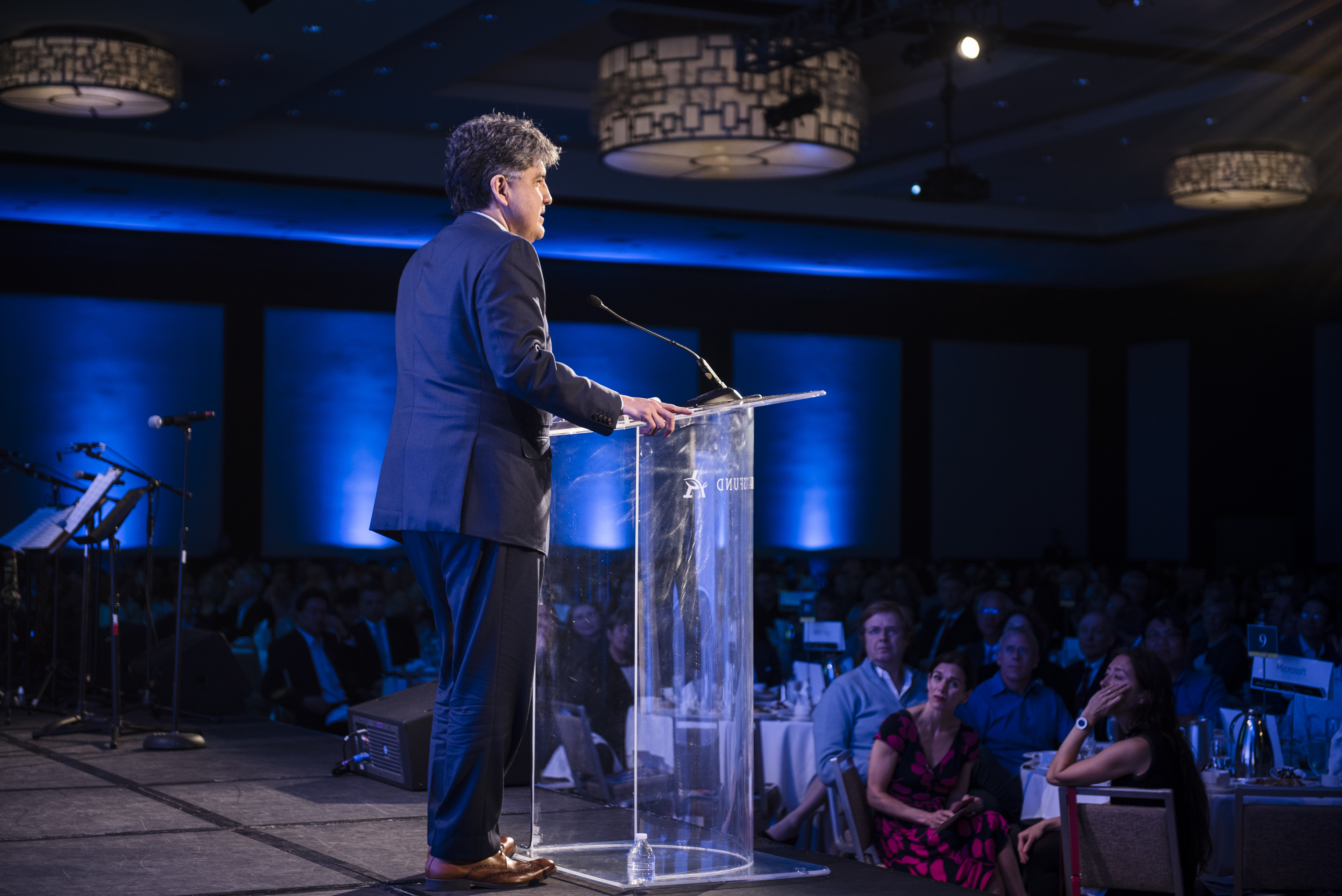 Thanks to all who collaborated to make this a memorable event, and special thanks to our sponsors who made it all possible.