Setting the Table for Board Diversity
On Wednesday, June 12 ArtsFund hosted its third annual Setting the Table for More Diverse Nonprofit Boards event—an evening focused on ways to expand racial, ethnic, and cultural diversity in board leadership.
Attendees joined us at The Collective to hear from community leaders in a panel discussion on paths to leadership, overcoming barriers to participation, and promoting a culture of inclusiveness on boards, in addition to participating in pre-and-post-panel networking with arts organizations. Michaela Ayers, founder of Nourish, a social impact consulting firm, began the event by urging participants to set their intentions for the evening.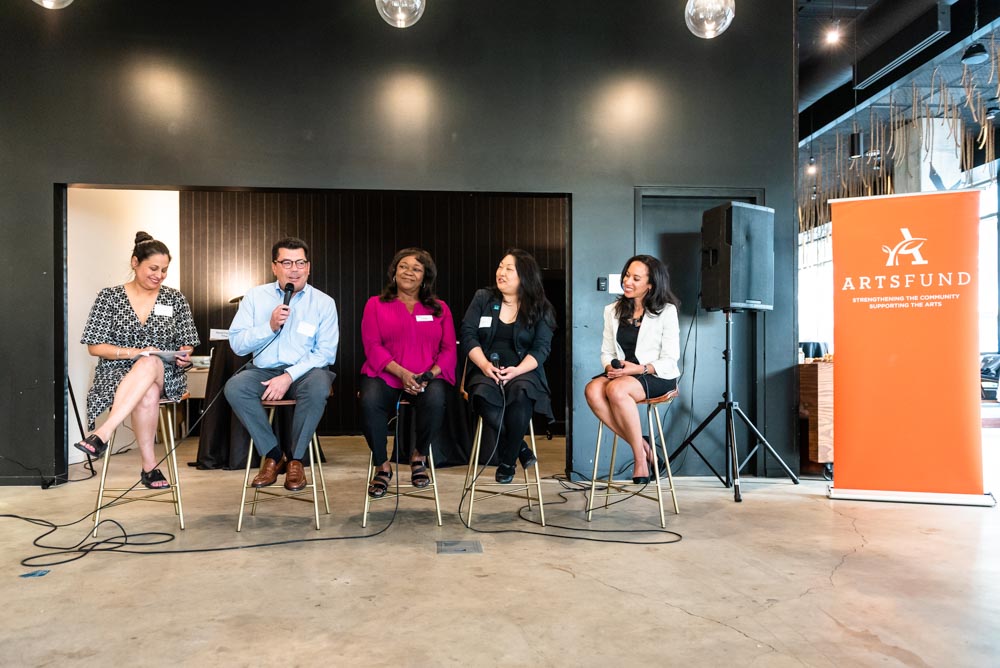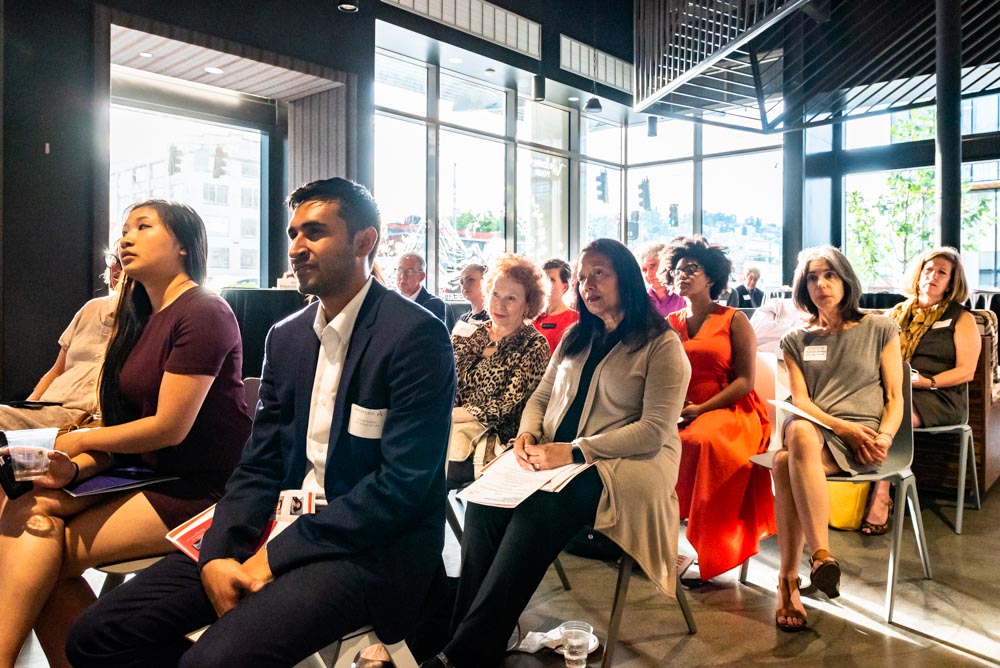 L-r: Florangela Davila, Fred Rivera, Sarah Pierre-Louis, Hannah Won, and Sara Jones
Following Michaela's remarks, Moderator Florangela Davila (Managing Editor, Crosscut) led the discussion and introduced panelists Sara Jones (Senior Manager, Boeing, HorizonX), Sarah Pierre-Louis (Marketing Career Coach/Team Development, Tableau), Fred Rivera (Executive Vice President & General Counsel, Seattle Mariners, and ArtsFund Board member), and Hannah Won. The group shared anecdotes and advice on their experience with board service, and the challenges that come with it. When asked, at the end of the evening, to offer one piece of advice to prospective board members of color a panelists advised, "Do it! Serving on a board is such a great professional development opportunity." Other panelists urged guests to "shop around to find the right fit," and "be sure to pull the next person up the ladder with you."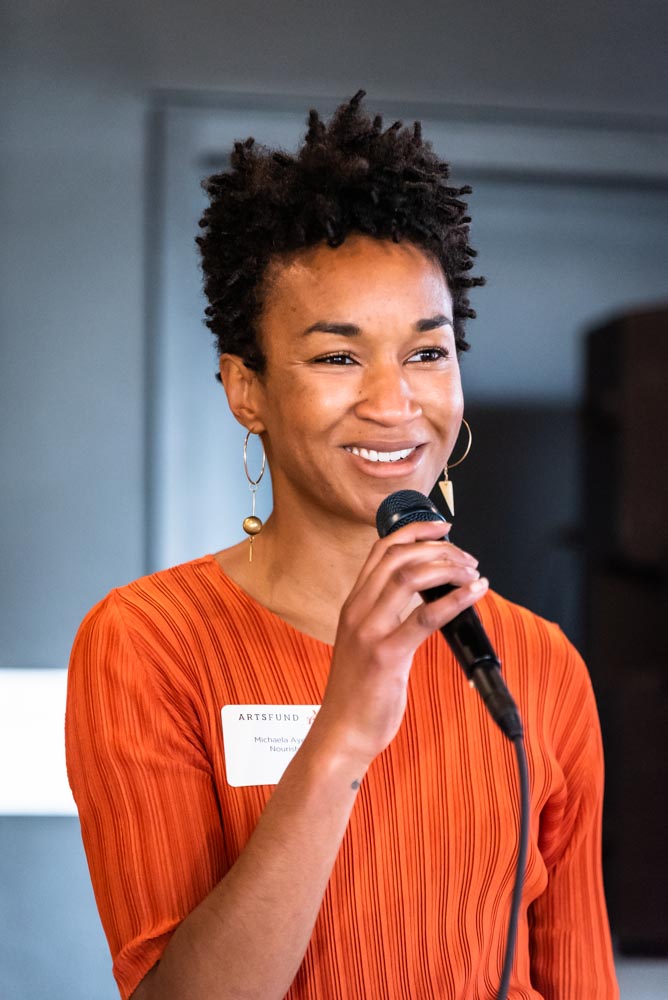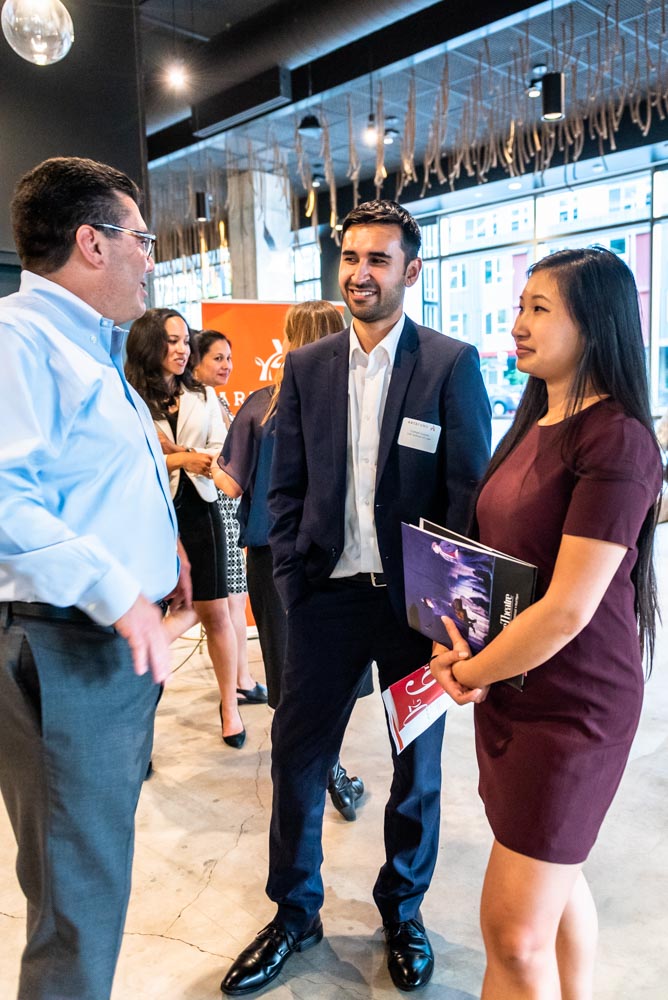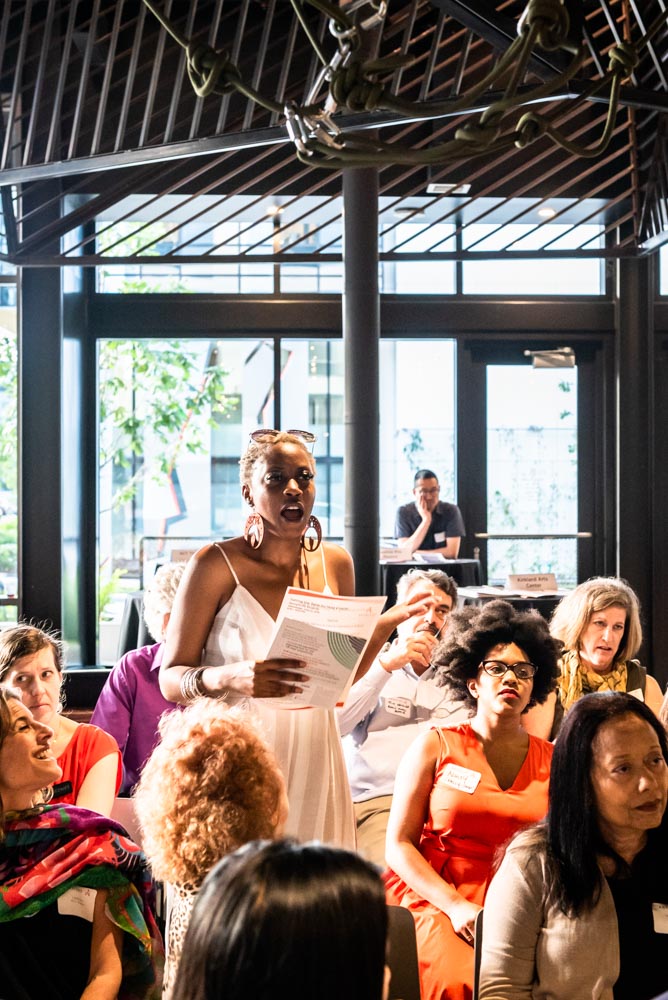 Guests had the opportunity to network with each other and the 16 tabling arts and cultural organizations (listed below). Attendees circled the room, meeting with representatives from the cultural organizations to learn more about them and their boards, and talked with one another and the panelists. Survey feedback has indicated that many new connections were made throughout the evening.
Participating organizations: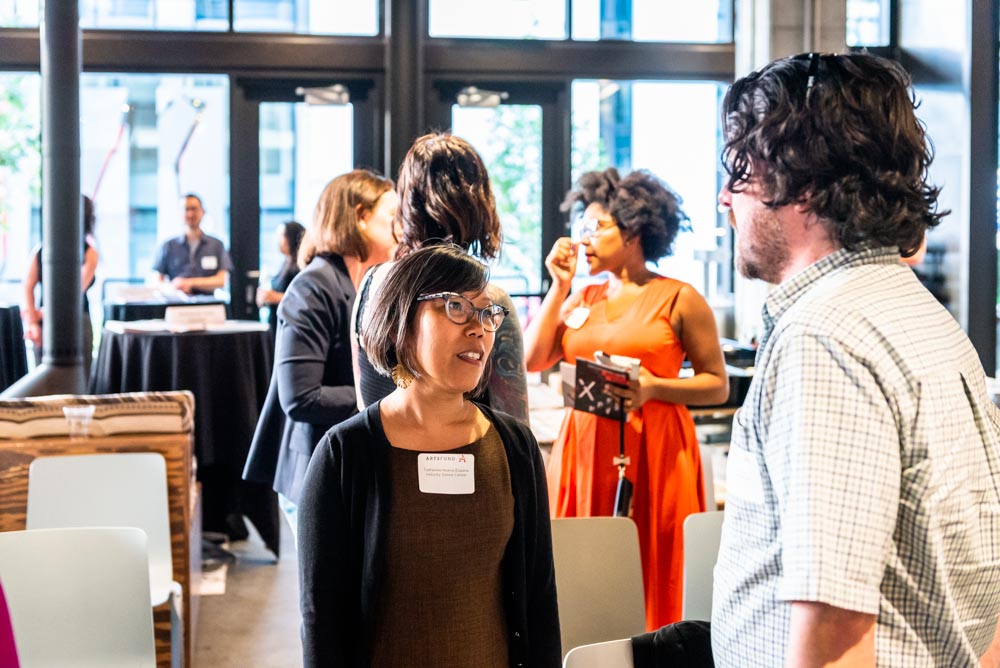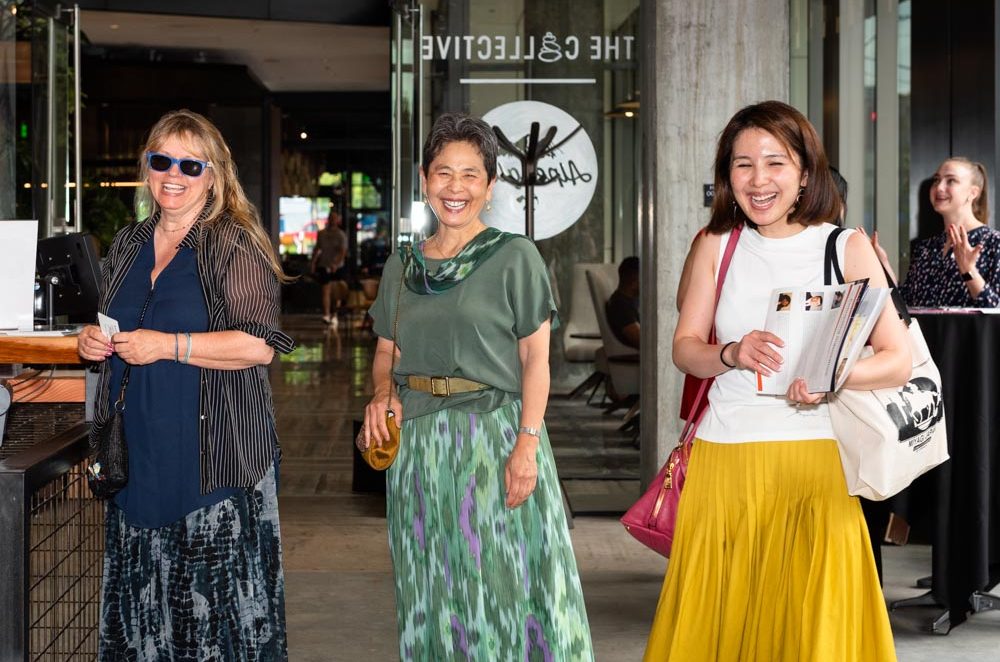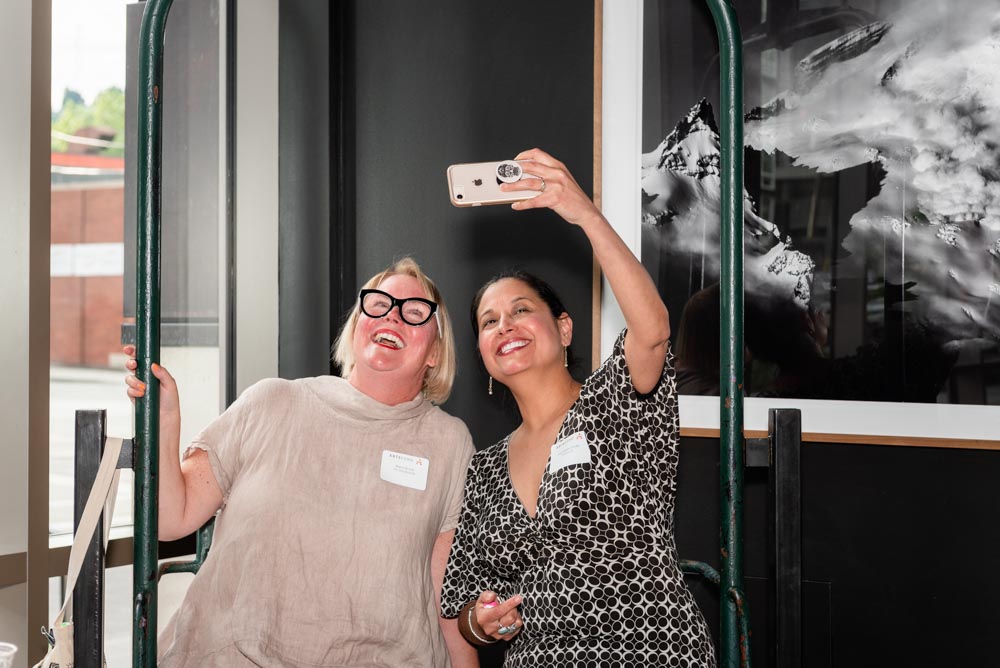 Guests are also invited to register for ArtsFund's Board Leadership Training program, a bi-annual five week course detailing why and how to get on a nonprofit board, legal and financial responsibilities of boards, strategic planning, best governance practices and fundraising.
To view additional photos from the event, visit our Facebook page. Photos by Robert Wade Photography.
View the event agenda and panelist bios.
Special thanks to our speakers, The Collective Seattle, our arts group representatives, and to all of our guests for attending.
Thanks to The Boeing Company for sponsoring the event!