Spotlight: Arts Leader Hannah Won
Above: Hannah (second from right) pictured with writer and civil rights activist Shaun King (center).
Accounting professional Hannah Won is passionate about the arts. Outside of her full time job as Circulations Manager at MJ Directions, she serves on the boards of Seattle Pro Musica, Ballyhoo Theatre, and Pocket Theater. Hannah believes strong community leadership is essential, and offers her advice to young, emerging, and new-to-Seattle leaders who want to get involved, but aren't sure how.
Why do you think volunteerism and community leadership are important?
I feel that it is important to be invested and engaged within our community and be an active participant in maintaining and improving the community we are members of. Seattle is currently in a crisis of gentrification where communities and cultures are being displaced to accommodate a wealthier population. Strong leadership and community engagement are essential to promoting equity and to fight against the commodification and erasure of cultures that comes with gentrification.
What makes a good leader?

The leaders I look up to are those who treat leadership as an act of service. The ability to engage with and pinpoint the needs of the people and communities being served should complement an inspirational and innovative vision.

How did you get involved with the boards that you serve on?

With Ballyhoo Theatre in Edmonds, I became involved after following the directing career of Shileah Corey for several years. Her programs focus on musical theatre education for children and young adults and I had the privilege of seeing many of her students develop into talented performers and working actors.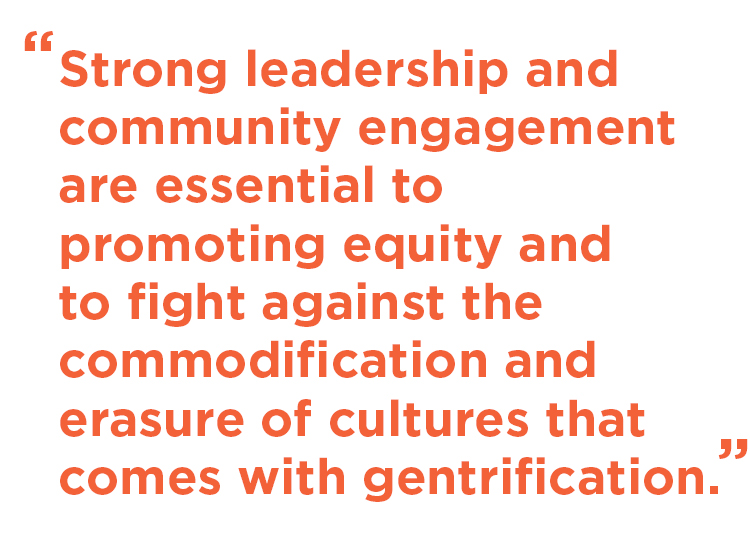 Last year, Ballyhoo embarked on developing a year-round program and I was given the opportunity to contribute my knowledge and previous board experience to the organization. (Full disclosure: I am associated with members of the organization through family.)
When I joined Seattle Pro Musica as a singer, in many ways it became my life. In addition to being a group of exceptionally talented musicians, they were also amazing people so I became invested in promoting the health of the organization and the people involved in it. In the past couple years, the leadership of SPM has made significant efforts to hold meaningful discussions and become educated about racial equity and social justice, even if it means questioning the fundamental assumptions of what our organization does and how. It's uncomfortable and difficult but the other option is to not think about it and not do anything about it, which does a great disservice to our community, especially to marginalized members within our community.
What is your advice for emerging leaders who want to get involved, but may not be sure how to go about it?

A good place to start is by assembling a list of favorite arts organizations that they currently patronize and ask about committee service or board internship opportunities. Don't overlook the numerous small to mid-size arts organizations that are looking to add people to their board with fresh perspectives, a new set of skills, talents, and contacts. Though it's not necessary to be passionate about an organization in order to serve and learn from the experience, it would certainly be a more enriching experience for all involved if there was a shared enthusiasm for the organization's mission.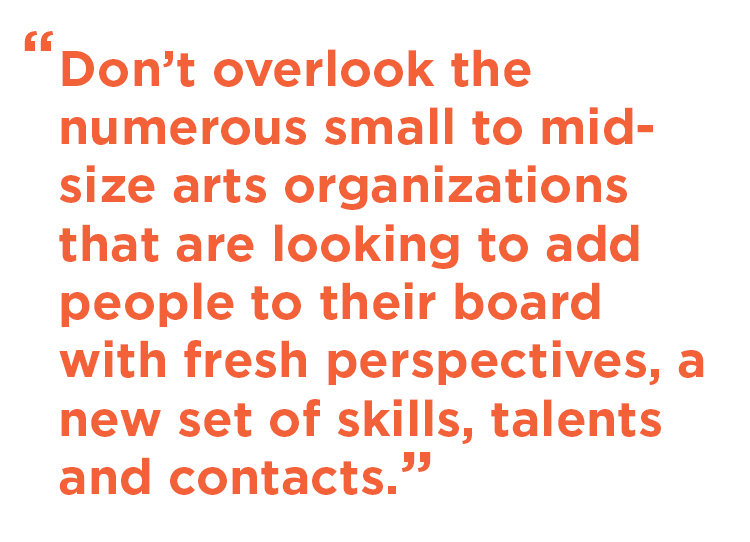 What was the most valuable thing you've learned through the ArtsFund trainings you've attended?
At the most recent ArtsFund training I attended, I got a lot out of the presentations given by Doug Borwick and Aiko Bethea on authentically engaging communities and racial equity, respectively. There's a lot of talk about community engagement and diversifying audiences but in order to do it in a meaningful way that's mutually beneficial and respectful, it requires investing time and effort into building relationships.
The Board Leadership Training series is a great program for new board members or those who are looking to start board service. There was a lot of practical information regarding balance sheets and legal documentation combined with guidance on how to cultivate the culture and vision of the organization. On a continuing basis, the ability to meet the board and staff of other organizations of all sizes to exchange experiences and ideas has been invaluable.
Thanks to Hannah for chatting with us! If you are interested in learning more about ArtsFund's events, trainings, and capacity building programs contact Rachel Porter, Project & Communications Manager, at rachelp@artsfund.org.