Your Holiday Season Arts & Culture Guide
If you're looking for a festive arts experience to light up your winter, ArtsFund's Cultural Partners have got you covered! Check out this diverse array of offerings–including many family friendly events! Listings are in chronological order.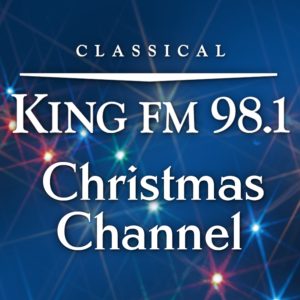 Photo Courtesy of KING FM

KING FM's Classical Christmas Channel
Classical KING FM
11/01/2019 – 1/05/2020
24/7 online stream of classical Christmas music from Seattle's classical public radio station. Available free online at king.org, on the KING FM mobile app, and on smart speakers.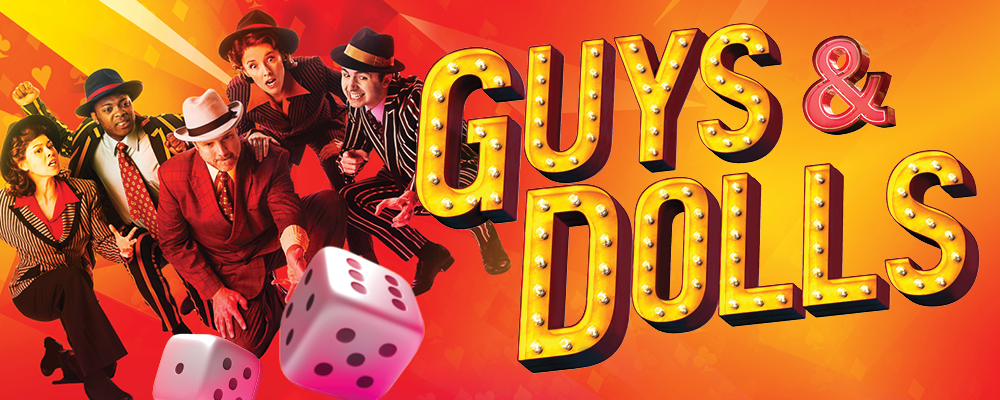 Photo Credit: Village Theatre

Guys & Dolls
Village Theatre
11/07/2019 – 12/29/2019
Considered by many to be the perfect musical comedy, this brassy and colorful musical has been an iconic crowd-pleaser since it first hit Broadway in 1950. Infamous gamblers, woebegone yet determined missionaries, a troupe of dancing showgirls, and one momentous craps game come together on the streets (and in the sewers) of New York City. This beloved multi-award-winner is a non-stop treat full of romance, hilarity, and irresistible charm.

Tickets: $76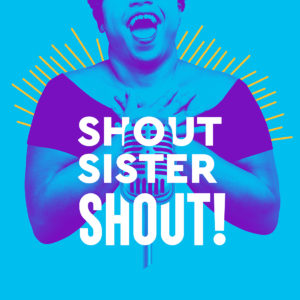 Graphic by Seattle Rep

Shout Sister Shout!
Seattle Rep
11/08/2019 – 12/22/2019
Long before 'women in rock' became a media catchphrase, Rosetta Tharpe proved in spectacular fashion that women rocked. Inspired
by Gayle F. Wald's book Shout, Sister, Shout!, this new theatrical work tells "The Godmother of Rock 'n' Roll's" incredible story. Ambitious, courageous, and uncompromisingly public, Sister Rosetta Tharpe became a legend who redefined the national and international music scene in the 1930s and 40s.Experience her incredible life through this rousing musical portrait. *Pay What You Choose, Open Captioned, American Sign Language Interpreted, and Audio Described Performances on select dates*

Tickets: $17-$82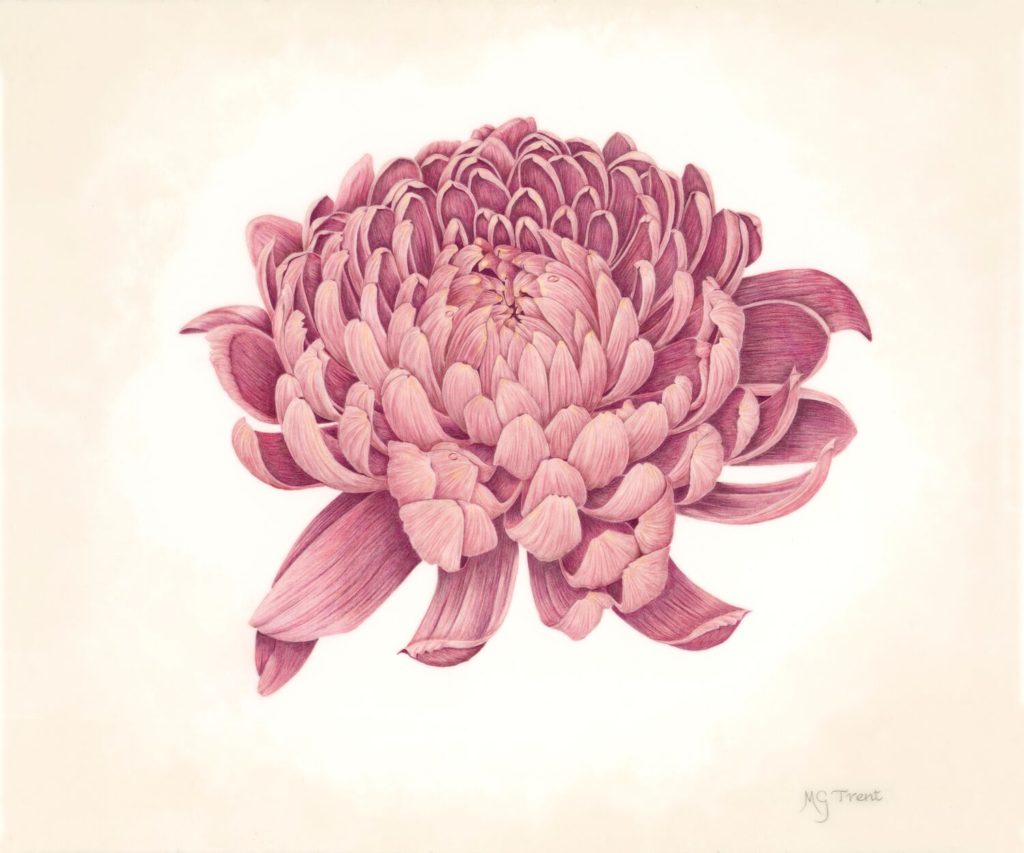 Photo credit: "Chrysanthemum" by Margaret Trent

Holiday Art Exhibit featuring the Colored Pencil Society of America
Schack Art Center
11/14/2019 – 01/04/2020
Schack Art Center's annual Holiday Exhibit featuring the Colored Pencil Society of America, as well as glass and pottery from regional artists. In our Mezzanine Gallery, we will be showing the work of Elizabeth Kincaid.

Tickets: Free, All ages.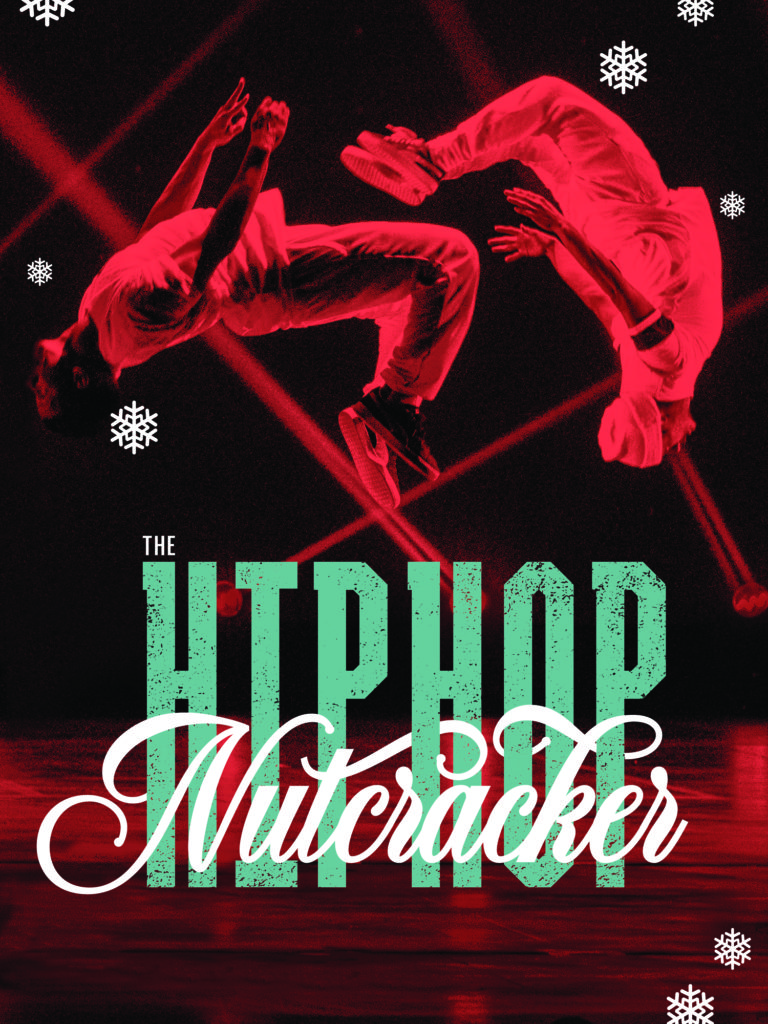 The Hip Hop Nutcracker
Tacoma Arts Live
11/15/2019
A holiday mash-up for the whole family, The Hip Hop Nutcracker is a contemporary dance spectacle set to Tchaikovsky's timeless music. A unique and joyful event, this evening-length production is performed by a supercharged cast of a dozen all-star dancers, a DJ, a violinist, and MC Kurtis Blow, one of hip hop's founding fathers, who opens the show with a short set. Through this re-mixed and re-imagined version of the classic, the dynamic performers of The Hip Hop Nutcracker  take us on a journey that celebrates love, community and the magic of the holiday season.

Tickets: $29, $49, $75. $89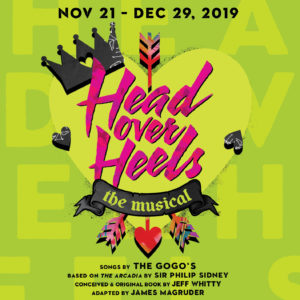 Head Over Heels The Musical
ArtsWest Playhouse and Gallery
11/21/2019 – 12/29/2019
A hilarious, exuberant musical that will get you grooving in your seat, Head Over Heels follows a royal family on an outrageous journey
to save their beloved kingdom from extinction—only to discover the revolution they need is within their own hearts. From the visionaries who rocked Broadway with Hedwig and the Angry Inch, Avenue Q and Spring Awakening, this bold and fierce new musical comedy—set to the iconic music of the 80s all-female rock band The Go-Go's, including the hit songs "We Got the Beat," "Our Lips Are Sealed,"—is a spirited and sexy celebration of love in all its infinite varieties.

Tickets: $20-$42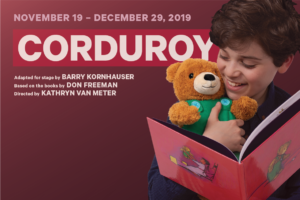 Image by: John Cornicello; Art by: Marisa Iliakis

Corduroy
Seattle Children's Theatre
11/22/2019 – 12/29/2019
Late at night while the world sleeps, a curious bear named Corduroy searches every inch of a department store in pursuit of his missing button. Leaving behind delightful messes, a Night Watchman is on the case to discover the origin of this playful destruction. All the while, a young girl dreams of bringing Corduroy home as a new cuddle companion. Don Freeman's beloved picture book comes to vibrant life in this fun and highly physical adaptation, sure to delight all audiences.
Age Recommendation- For Ages 3+
Running Time- Approx. 1 hour 25 minutes with intermission

Tickets: $15-$45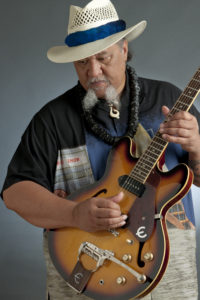 ECA Special Engagement: Willie K Holiday Show
Edmonds Center for the Arts
11/23/2019
Willie K and the Warehouse Blues Band will be performing a special holiday show, along with Edmond's own Halau Hula O Moani Mokihana. Willie K will also be performing songs from his new CD "Tropical Plantation Blues".

Tickets: $30-$69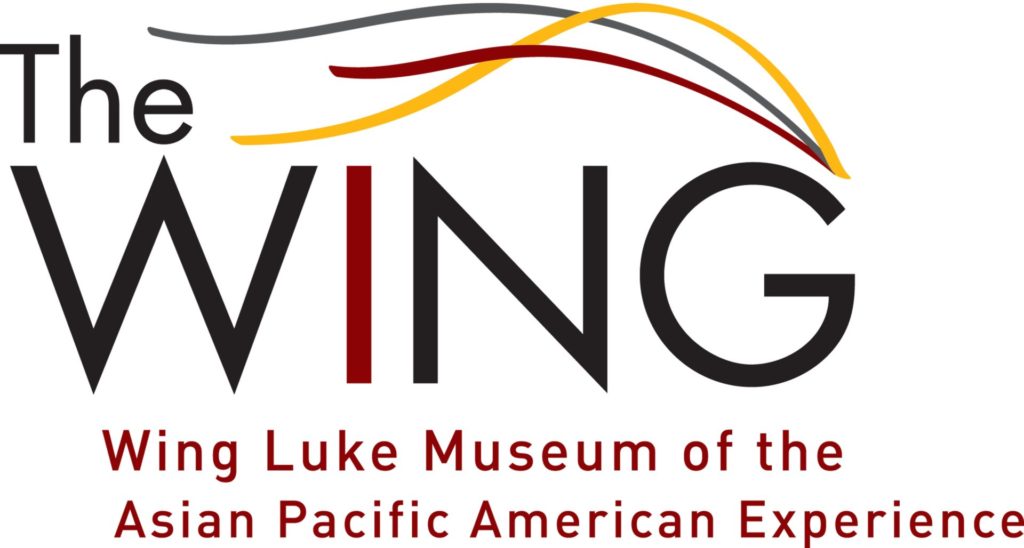 Wing Luke Museum Book-O-Rama
Wing Luke Museum of the Asian Pacific American Experience
11/23/2019
Celebrate the holiday season with a book fair featuring authors and artists whose works relate to Asian Pacific American stories. Our special guests will give short talks about their works, readings, or art demonstrations. Featured books will be 15% off. Nov. 23 and the next four consecutive Saturdays through Dec 21 will also have special deals in our marketplace/bookstore.

Tickets: Entry into marketplace/bookstore, book fair, and author talks are free, but gallery admission is not included.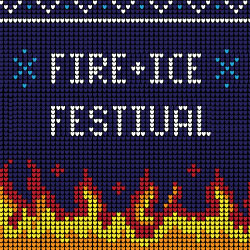 Photo by: Museum of Glass

Fire + Ice
Museum of Glass
11/23/2019 – 12/21/2019
Celebrate the holidays with Museum of Glass! From Third Thursday in November through the New Year the museum is filled with holiday magic during the annual Fire + Ice Festival, featuring themed activities, performances, and demonstrations for visitors of all ages.

Tickets: Prices vary depending on the day. Please visit website.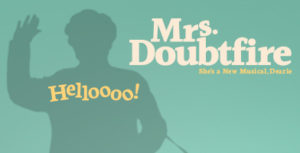 Photo Courtesy of The 5th Avenue Theatre

Mrs. Doubtfire
The 5th Avenue Theatre
11/26/2019 – 12/29/2019
Based on the beloved 1993 film starring Robin Williams, this hilarious and heartfelt new musical will celebrate its world premiere at The 5th Avenue Theatre right in time for the holidays. When a struggling actor who disguises himself as a British nanny in order to spend quality time with his children after losing custody in a divorce, he learns a lot more about fatherhood than he bargained for. Mrs. Doubtfire will mark the 22nd new musical produced by The 5th Avenue Theatre. A truly inspiring story about the lengths we will go to for love, Mrs. Doubtfire is a joyful musical that will make you laugh and lift your spirits.

Tickets: $29-$169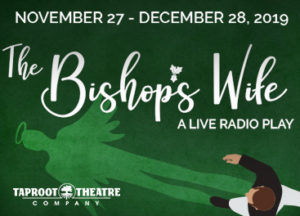 The Bishop's Wife: A Live Radio Play
Taproot Theatre Company
11/27/2019 – 12/28/2019
The beloved holiday film comes to life as a live radio broadcast with you as the in-studio audience! Dudley is an angel and the answer to Bishop Brougham's prayer to build a new cathedral. But when the angel turns his attention to the bishop's friends and family, Dudley's minor miracles require divine intervention. Join us this Christmas season for a story of love, family and blessings in disguise.

Tickets: $25-$52 (Pay What You Can November 27th at 7:30pm)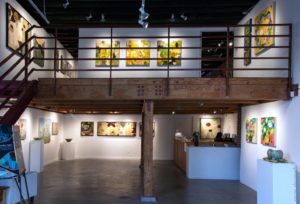 Holiday Art Market
Kirkland Arts Center
11/29/2019 – 12/08/2019
The Kirkland Arts Center's 2019 Holiday Art Market runs in the main gallery space from November 29th through December 8th. The hours of the market will be 11am – 6pm, Monday through Friday and 11am – 5pm on Saturdays and Sundays. This festive market has grown from a one day student show into a popup showcase of local handmade gifts such as pottery, jewelry, cards, decorations, 3D sculpture and 2D artwork.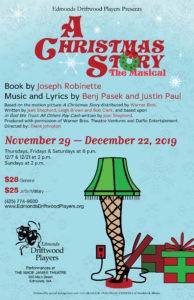 A Christmas Story, The Musical
Edmonds Driftwood Players
11/29/2019 – 12/22/2019
Set in the 1940s, it follows 9-year-old Ralphie and his quest for the Holy Grail of Christmas gifts—an Official Red Ryder BB gun. Rebuffed at every turn, Ralphie plots numerous schemes to achieve his desperate desire for the coveted BB gun. All the iconic movie scenes are here: Flick getting his tongue stuck to the flagpole; Randy in his snowsuit; the leg lamp award; the bunny suit; and many others. A Christmas Story, The Musical will bring an exciting new dimension to those who have seen the movie and will certainly stand on its own for those who haven't.

Tickets: $28- General; $25- Jr/Sr/Military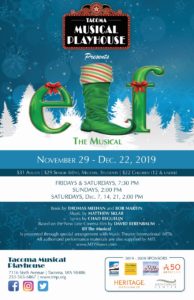 Elf The Musical
Tacoma Musical Playhouse
11/29/2019 – 12/22/2019
Based on the New Line Cinema film by DAVID BERENBAUM
Buddy, a young orphan, mistakenly crawls into Santa's bag of gifts and is transported to the North Pole. The would-be elf is raised, unaware that he is actually a human, until his enormous size and poor toy-making abilities cause him to face the truth. With Santa's permission, Buddy embarks on a journey to New York City to find his birth father and discover his true identity. Faced with the harsh realities that his father is on the naughty list and his half-brother doesn't even believe in Santa, Buddy is determined to win over his new family and help New York remember the true meaning of Christmas. This modern-day holiday classic is sure to make everyone embrace their inner elf. After all, the best way to spread Christmas cheer is singing loud for all to hear.

Tickets: $31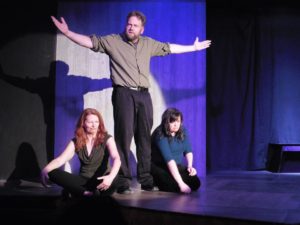 Photo by Unexpected Productions

A(n Improvised) Christmas Carol
Unexpected Productions
11/29/2019 – 12/23/2019
Based on your suggestions, the improvisers bend and twist Charles Dickens' tale of Ebenezer Scrooge in all sorts of hilarious directions– and each show is different mixing this literary classic with a Mad Libs/Choose-Your-Own-Adventure improv. Where does Scrooge work? What ails Tiny Tim? Does Scrooge even get reformed? It's all up to you in this wild, hilarious, holiday ride. A holiday tradition for countless locals since 1985. Each night is a different — and delightfully twisted — new version of this old favorite, so come to the Market Theatre in Pike Place Market and have a blast creating your own Christmas classic.

Tickets $15- General (Online); $20- General (At the Door); $12- Student/Military/Senior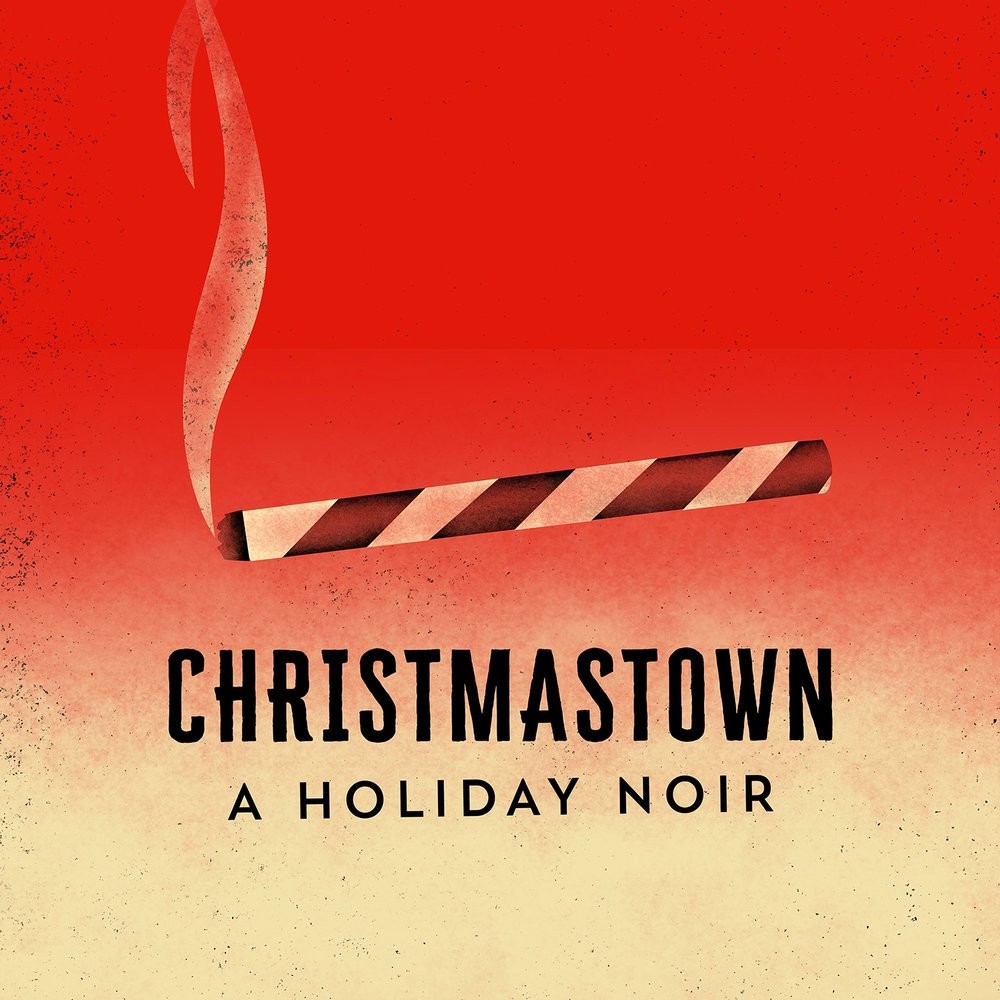 Christmastown
Seattle Public Theater
11/29/2019 – 12/24/2019
In this film noir-inspired holiday thriller, hard-boiled detective Nick Holiday investigates some un-holiday-like shenanigans taking place in Christmastown that sends him on a search for the truth about Big Red. Add a glamorous elf, a used-Christmas-tree salesman, a muckraking reporter, and a quick-thinking cab driver, and you have what the Seattle Times calls the "best new holiday romp of the year!"

Tickets: $39- General; $37- Senior/Military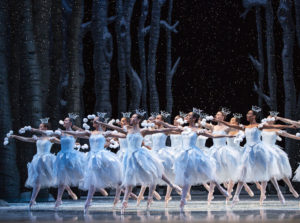 Pacific Northwest Ballet company dancers in the snow scene of "George Balanchine's The Nutcracker." Photo (c) Angela Sterling.

George Balanchine's The Nutcracker
Pacific Northwest Ballet
11/29/2019 – 12/28/2019
Pacific Northwest Ballet's sparkling production of "George Balanchine's The Nutcracker" returns to Seattle Center's McCaw Hall for 32 performances. featuring sets and costumes by Ian Falconer (creator of Olivia the Pig), Tchaikovsky's timeless score performed live by the mighty PNB Orchestra, and PNB's world-class dancers.

Tickets: $27-$191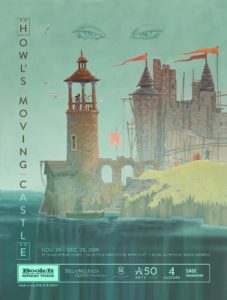 Illustration by J. James art & design

Howl's Moving Castle
Book-It Repertory Theatre
11/29/2019 – 12/29/2019
When you're the eldest of three in the fantastical Land of Ingary, your destiny is decided. Or so Sophie Hatter believed, until she is cursed by the Witch of the Waste. When she seeks refuge in the dread Wizard Howl's castle, she finds unlikely allies and friends, who help Sophie realize that she has the power to decide her own fate. Book-It is proud to announce the return of their smash hit musical Howl's Moving Castle, adapted from the novel by celebrated fantasist Diana Wynne Jones. Adapted and directed by Myra Platt, original music & lyrics by Justin Huertas. *Recommended for ages 10+.*

Tickets: $26-$50- General; $20- Students with valid ID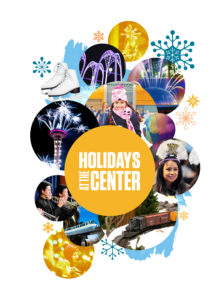 Winterfest
Seattle Center
11/29/2019 – 12/31/2019
Connect to a world of sparkling lights, child-sized amusements and spirited entertainment at Seattle Center Winterfest, Nov. 29 – Dec. 31, in Center venues and on the grounds. Five weeks of festive, fun-filled, free and affordable activities await those in search of uplifting seasonal spirit or delightful diversion from the hustle and bustle of the holiday routine. Featuring Winterfest Ice Rink, Saturday ice sculpting, Winter Train & Village returns, along with live weekend performances and inspiring student showcases. The festival rings in the New Year with spectacular fireworks, Fountain of Light dance party and live music inside the Armory.

Tickets: All ages. Free and affordable entertainment all season long!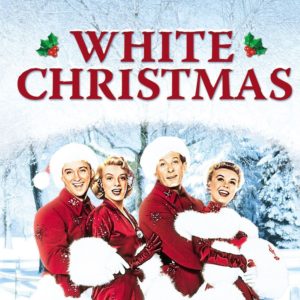 White Christmas Sing Along
Edmonds Center for the Arts
11/30/2019
Get dressed up in your snazzy best and sing along with Bing Crosby, Rosemary Clooney, Danny Kaye, Vera-Ellen, and the film's remastered soundtrack at our special holiday screening of the classic 1954 film White Christmas, presented with lyrics on the big screen.

Tickets: $10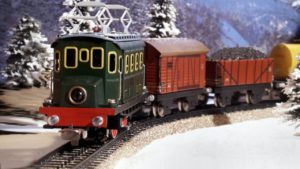 Image Courtesy of MOHAI

Greet the Season
Museum of History & Industry (MOHAI)
11/30/2019
Kick-off the holiday season at Lake Union Park! Participate in family-friendly activities at locations throughout the park all day Saturday, including MOHAI, the Center for Wooden Boats, and the Historic Ships Wharf. Enjoy a display of unique miniature trains all weekend (November 29–December 1), courtesy of the 4th division, Pacific Northwest Region of the National Model Railroad Association. Join us for a special holiday event at the MOHAI Mercantile and get gifts from local artisans for the whole family.

Tickets: Included with museum admission / Free for MOHAI members (Park activities free)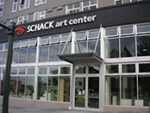 Small Business Saturday Artisan Pop-Up Market
Schack Art Center
11/30/2019
Shop small and local for Small Business Saturday! We are hosting a select group of local artists in a curated pop-up shop in our Studios.Enjoy a glass of wine or beer while you shop for gifts. Our Gallery Store is offering 10% off all merchandise that day, we'll have live glassblowing demonstrations in our hot shop, and more.
Tickets: Free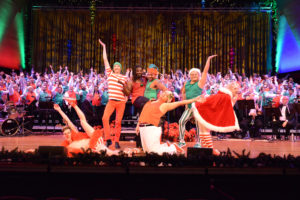 Photo by John Pai

'Tis the Season
Seattle Men's Chorus
11/30/2019 – 12/22/2019
Kick off the holidays with the merry voices of Seattle Men's Chorus! We come a-caroling with a rocking and rolling celebration for the jolliest time of year. It's everything you want from a naughty and nice annual tradition. Featuring "Rockin' Around the Christmas Tree," "Good King Wenceslas," and "Santa Claus Got Stuck in My Chimney."
Tickets $25-$81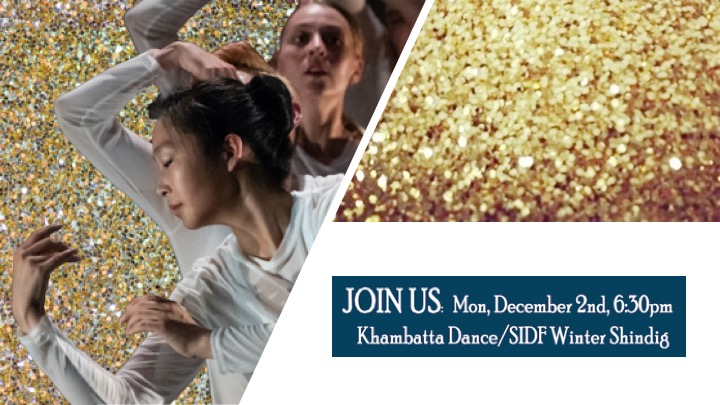 Photo Credit: Jim Coleman

SIDF / KDC 5th Annual Winter Shindig
he Seattle International Dance Festival
12/02/2019
An annual holiday treat aboard the twinkling lights with festive cocktails, lite food fare, dessert dash, and dance performance!
Tickets: $50-$65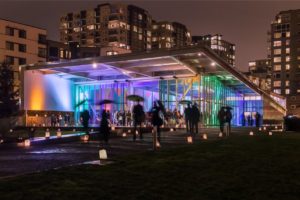 Photo by Jen Au

SAM LIGHTS
Olympic Sculpture Park (SAM)
12/5/2019
Twinkle, twinkle, Seattle winter. Experience the wonder of iconic sculpture lit with the glow of luminaria. Make art, listen to music, sip a hot drink, grab a sweet bite, and take in the luminous sights. Come dressed in your best light-inspired ensemble and become a part of the night!
Tickets: Free and open to the public.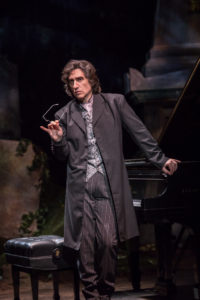 Photo by Christopher Ash

Hershey Felder: Beethoven
Seattle Rep
12/05/2019 – 12/22/2019
Hershey Felder brings Ludwig van Beethoven to life through the eyes of the Viennese Dr. Gerhard von Breuning, who spent his boyhood by the Maestro's side. Described by American Theatre Magazine as "a seductive portraitist, compelling storyteller, and superb concert pianist," Hershey Felder portrays both Beethoven and Dr. Gerhard von Breuning, the young boy who cared for him the last years of his life. Featuring some of the composer's greatest works, Hershey Felder's Beethoven is an intense, illuminating, unforgettable journey through time that immerses audiences in the astounding life of the Maestro.
American Sign Language Interpreted Performance on December 14 at 2 p.m.
Open Captioned Performance on December 12 at 7:30 p.m.
Tickets: $72-$77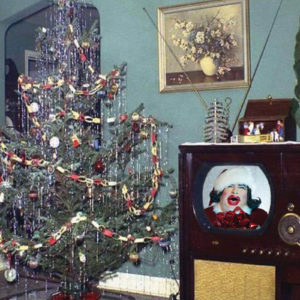 Photo by David Belisle

The Dina Martina Christmas Show
ACTLab (ACT Theatre)
12/05/2019 – 12/24/2019
The halls are decked, the stockings hung, and Dina Martina is coming to town! Miss Martina (a.k.a. "The Second Lady of Entertainment") is sure to put the happy in your holidays with her signature humor, questionable song, unnecessary dance, overburdened costumes, side-splitting video, and (of course) an endless supply of gifts! Dina Martina returns to the ACTLab stage with noted accompanist and Stranger Genius Award-winner, Chris Jeffries, serving Seattle's favorite brand of yuletide merriment since its beginnings at Re-bar over twenty years ago. Walk, don't run, to buy tickets! * This production is recommended for ages 7 and up.*
Tickets: $27-$47

Holiday Pops Concert

HOLIDAY POPS
Seattle Symphony
12/06/2019 – 12/08/2019
A holiday tradition! Join conductor Jacomo Bairos and the University of Washington Chorale for this heartwarming program. Featuring seasonal classics, traditional favorites and that holiday cheer you love, this year's Holiday Pops spreads the heartfelt warmth of the season with humor and joy. Perfect for families with children 5 & up.

Tickets: $35-$101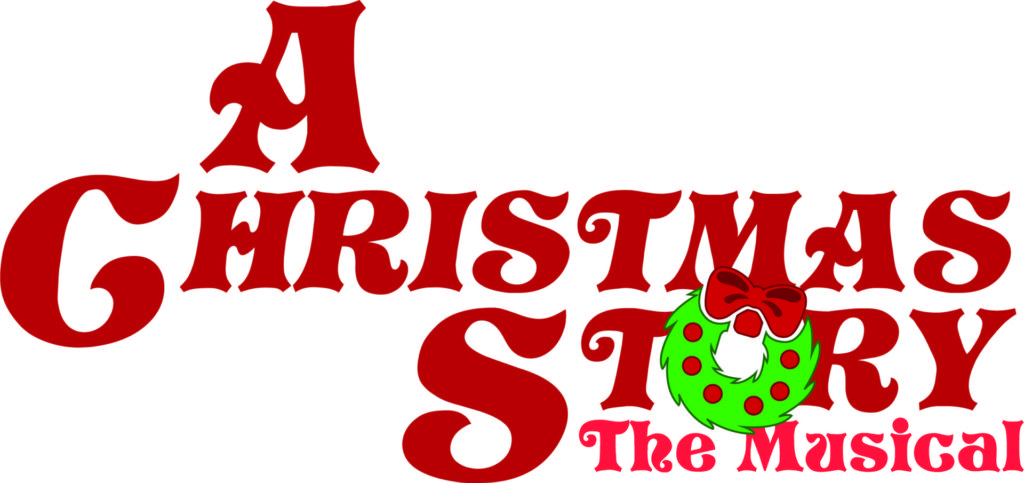 Photo Credit: Village Theatre

A Christmas Story
Village Theatre
12/06/2019 – 12/22/2019
"You'll shoot your eye out!" It's all 9-year-old Ralphie Parker hears anytime he mentions the holiday gift of his dreams – an official Red Ryder Carbine-Action 200-Shot Range Model Air Rifle. Tired of hearing the same thing over and over, Ralphie devises a mastermind plot to win the coveted holy grail of Christmas gifts. With music from Pasek and Paul, the masterminds behind hit shows like Dear Evan Hansen and The Greatest Showman, A Christmas Story: The Musical brings an exciting new dimension to this beloved classic tale. Bring your friends and family and celebrate the season with KIDSTAGE's delightful holiday hit.

Tickets: $21- General; $18- Seniors; $17- Youth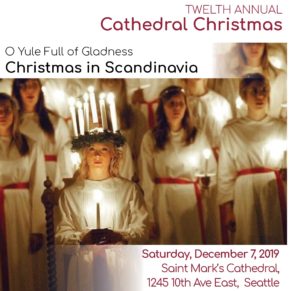 O Yule Full of Gladness: Christmas In Scandinavia
Seattle Choral Company
12/07/2019
For their 12th annual Cathedral Christmas concert event, the Seattle Choral Company presents "O Yule Full of Gladness: Christmas In Scandinavia," featuring songs and carols from Norway, Sweden, Denmark, and Finland. Christmas music from this region is charming and unique. In their wish for light and warmth, Scandinavians know how to to brighten the darkest time of year!

Tickets: $25- General; $20- Senior; $5- Student; Child 6 to 10 free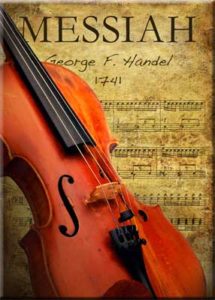 G.F. Handel: "The Messiah"
Federal Way Symphony
12/07/2019
Join your friends and neighbors to celebrate a Federal Way tradition—the joyous performance of Handel's "The Messiah" presented by the Federal Way Symphony and Federal Way Chorale. Come experience this powerful work culminating in the exultant "Hallelujah" chorus. Saturday, December 7th, 3:00pm at the Federal Way Performing Arts & Events Center.

Tickets: $32-General; $25-Senior/Military; $18-Student (any age with school ID); $10-Children 10 and under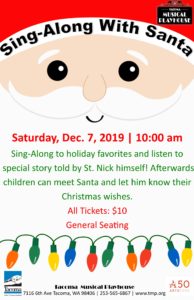 Sing-Along with Santa
Tacoma Musical Playhouse
12/07/2019
It's the most wonderful time of the year. That means it's time for TMP's annual Sing-Along with Santa. This event will include a singalong of favorite holiday carols as well as a special story told by St. Nick himself! After the sing-along, children will be able to meet Santa and tell him their holiday wishes. Make sure you bring a camera to preserve these holiday memories.

Tickets: $10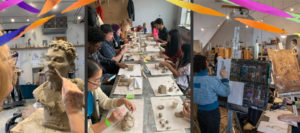 Drawing Jam
Gage Academy of Art
12/07/2019
Our annual community event, Drawing Jam is a high-energy gathering of artists and art lovers that takes place at our Gage Capitol Hill campus. Throughout the day, you can engage with costumed models, drag artists, and performers – fun for artists of every age.

Drawing Jam includes art supplies, access to art instructors, drawing demonstrations, DJ's, live bands, solo performers and more. If you get hungry, there will be plenty of food, including Off the Rez food truck, breakfast bites and coffee. With the holidays right around the corner, you'll love the creative selection of gift ideas at our Holiday Bazaar and Small Works Sale.

– Artist Demos
– 20+ models to draw from
– Free Art Supplies
– and so much more!
Come get creative with us and the rest of the Seattle Art Community at Drawing Jam, the annual all day art-making event at Gage Academy of Art.

Tickets: $10. All ages welcome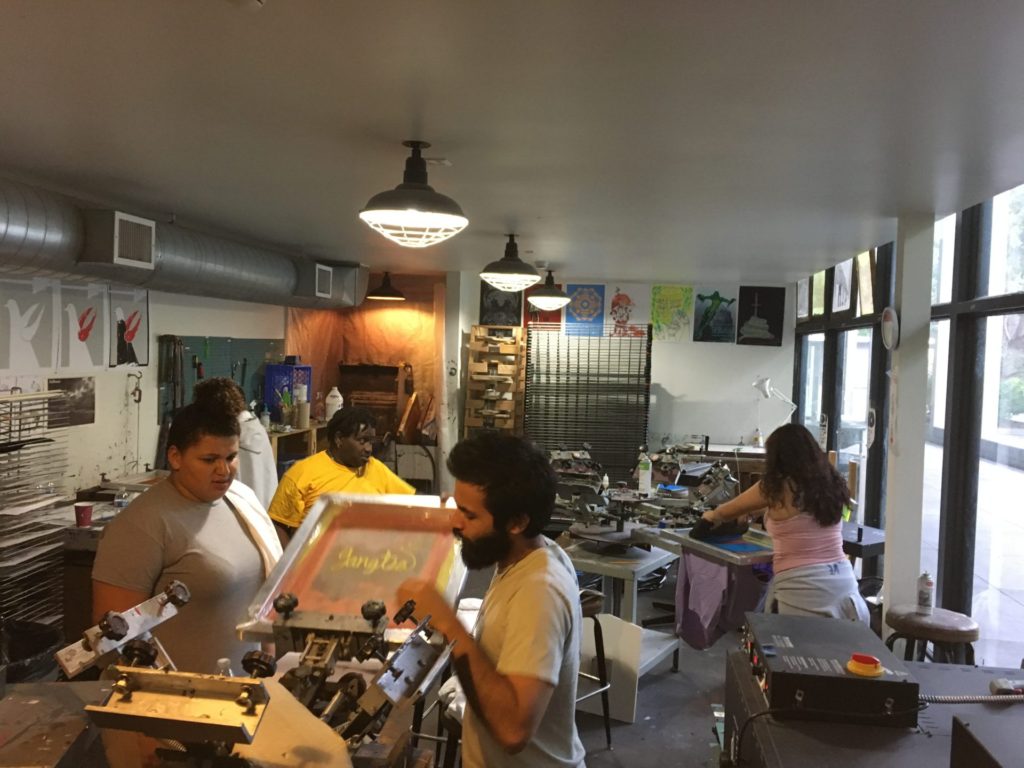 Photo by: Claire Thornton

Pop Life – a youth pop up store
Arts Corps and The Vera Project
12/07/0019
Pop up store featuring products created by local high school students who are part of a screen-printing program called Print 4 Life. The Print 4 Life studio is housed at Southeast Interagency High School and is funded by Arts Corps and Creative Advantage. Youth in the program learn to screen print and how to be young entrepreneurs. This pop up store would be an opportunity for the youth to deepen those skills, work on customer service skills, interact with the public and make some money off their own creativity.

Featured items for viewing and for sale will include t-shirts designed and created by youth, customized sneakers, customized jeans, greeting cards.

Other events occurring during the pop up store:
-Henna tattoos done by youth
-Music performance by local hip hop artist, Grynch
-A t-shirt screenprinting demo and opportunity for guests to screenprint a shirt or poster
-Youth open mic spoken word and poetry

The Vera Project is a designated Safe Place and is all ages, all inclusive, no drugs or alcohol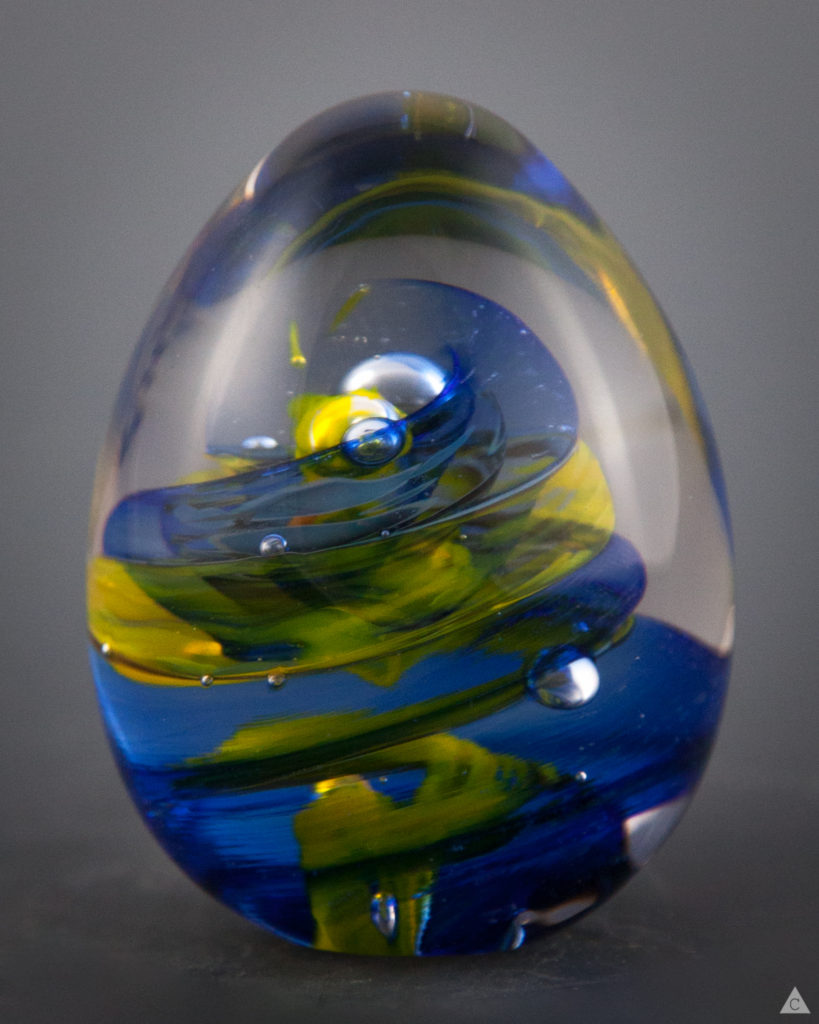 Photo by: Kris Crews of Crews Creatives

Winter Glass Sale
Hilltop Artists
12/07/2019
Huge Glass Sale of items made by Hilltop Artists Students! Glass ornaments, snowmen, and gifts for all ages! Register for an online ticket to have a shorter wait in line!

Tickets: Free to the Public!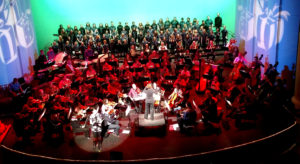 Photo by Beth Buelow

Holiday Favorites
Symphony Tacoma
12/08/2019
Symphony Tacoma's annual celebration of the winter season, featuring the delightful Tacoma Youth Chorus and engaging Tacoma Refugee Choir. In the spotlight will be acclaimed soprano, Erin Guinup.

Tickets: $24-$85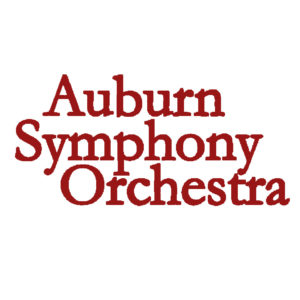 An Auburn Holiday Celebration
Auburn Symphony Orchestra
12/09/2019
Celebrate the holidays with Auburn Symphony Orchestra! Bring the entire family for an evening of holiday cheer and musical delight. Don't miss Sleigh Ride, our traditional Sing-Along, and a few holiday surprises!

Tickets: $37- General; $30 Senior; $10 Student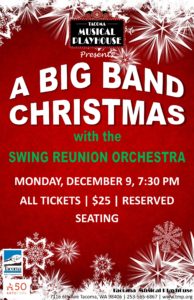 A Big Band Christmas With the Swing Reunion Orchestra
Tacoma Musical Playhouse
12/09/2019
Celebrate the holiday season Big Band style with one of TMP's much-anticipated annual traditions. The Swing Reunion Orchestra, founded and under the direction of Don Miller, offers a swinging performance of holiday music. This 18-piece big band can play! You'll hear traditional standards and wonderful Christmas music from Ella Fitzgerald, Glenn Miller, Tommy Dorsey, Chick Webb, Count Basie, Les Brown, and all the other stars of swing music. SRO includes vocalist Melanie Vail, and Master of Ceremony Paige Hansen. Come celebrate with TMP during "the most wonderful time of the year."

Tickets: $25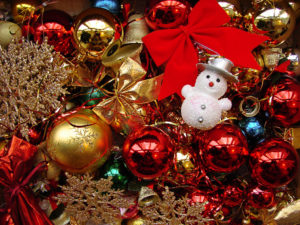 © Nevit Dilmen

KIRO Radio's 'Goodbye Christmas!'
Town Hall Seattle
12/10/2019
Seattle Radio Theatre, KIRO Radio, & Town Hall Seattle present an original radio drama premiere of "KIRO Radio's 'Goodbye Christmas!'"

Tickets: $15- General; $10- Members; Free for youth 22 and Under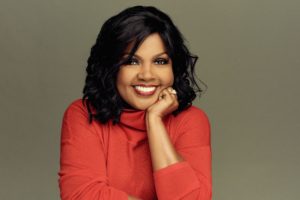 ECA Presents CeCe Winans' Christmas Show
Edmonds Center for the Arts
12/11/2019
The best-selling and most-awarded female gospel artist of all time, CeCe Winans has long since cemented her status as one of the most accomplished and celebrated women in modern music history.

Tickets: $15-$74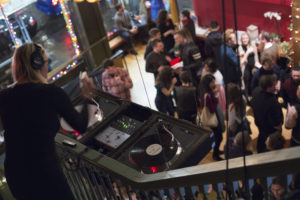 Photo by: Rick Walters

Northwest Film Forum's 2019 Holiday Party!
Northwest Film Forum
12/13/2019
Northwest Film Forum's getting horror-holiday on Friday the 13th! Stay tuned for further details, but as always, expect DJs, dancing, karaoke, tarot, a community potluck, and art swap!

Tickets: Free with RSVP! Donations accepted.

The Snowman
Seattle Symphony
12/14/2019
Celebrate the holidays with your family and Raymond Briggs' classic children's film The Snowman! A young boy builds a snowman that comes to life and takes him on an adventure to the North Pole.

Family Concerts are designed for ages 6 to 12. Open Captioning is available for this performance. Please call the box office at 206.215.4747 to secure your location.

Tickets: $15-$25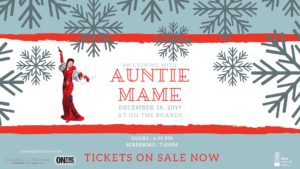 An Evening with Auntie Mame
Three Dollar Bill Cinema
12/18/2019
Don your gay apparel and join us for An Evening with Auntie Mame, a fundraiser for Three Dollar Bill Cinema! Dress in your winter wonderland/Auntie Mame finest for a special costume contest!

Tickets: $20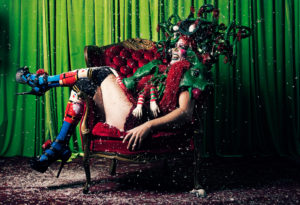 Photo by Little Fang Photograph

Taylor Mac – Holiday Sauce
On the Boards
12/19/2019 – 12/20/2019
Christmas as calamity – 2017 MacArthur Fellow and Pulitzer Prize finalist Taylor Mac takes on the holidays to celebrate the season in all of its dysfunction. For this new production, Taylor Mac is joined by longtime collaborators, designer Machine Dazzle, Music Director Matt Ray, and a spectacular band to reframe the songs you love and the holidays you hate.

Tickets: $47-$87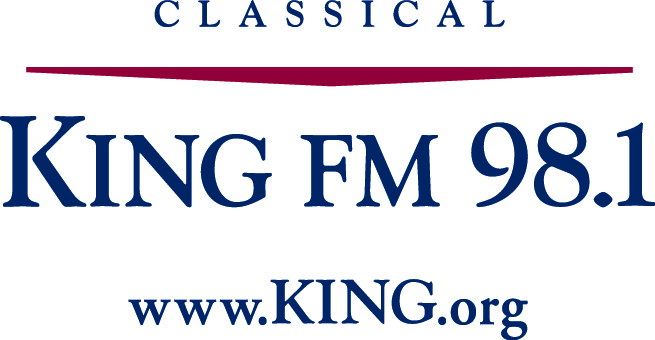 Photo credit: King FM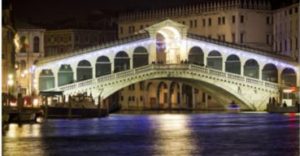 Festive Cantatas – Christmas in Gabrieli's Venice
Early Music Seattle
12/20/2019 – 12/21/2019
Bruce Dickey – guest Music Director and cornetto
Vocal Soloists: Danielle Sampson, Arwen Myers, Vicki St. Pierre, Nicholas Burns, Colin Balzer, Ross Hauck, Martin Auclair, Sumner Thompson
Giovanni Gabrieli, who died in 1612, was without doubt, the greatest composer of the Italian High Renaissance. We celebrate the holidays this year with music by this Venetian master, his uncle Andrea, and their contemporaries. This is music that would have echoed from the mosaic-covered vaults of Saint Mark's Basilica and other Venetian churches. The program consists of motets for from two to fifteen voices, as well as dazzling sonatas and canzonas for cornetti, trombones, and strings – festive music worthy of the season but also of the pomp and brilliance of the Venetian State.

Tickets: $20-$45

Handel's Messiah
Seattle Symphony
12/20/2019 – 12/22/2019
A triumph of music and text, Handel's Messiah is a matchless December tradition. The exquisite choral writing and the exultant Hallelujah" chorus — featuring the Seattle Symphony, Chorale and a strong cast of soloists — honor Handel's greatest work. Perfect for families with children 5 & up.

Tickets: $26-$90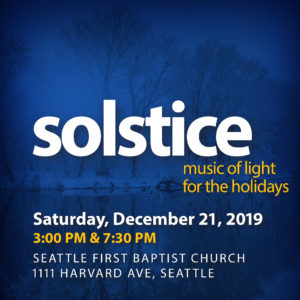 Solstice
Seattle Pro Musica
12/21/2019
Solstice: Music of Light for the Holidays
For centuries, humans have reveled and sought comfort in festivals of light during the darkest time of year. Join us for afternoon and evening concerts of warm, joyous choral music from winter traditions around the world. Along with cherished solstice, Christmas, and Hanukkah music, we'll share choral works from other festivals of light.

Tickets: $28-$38- General; $25- Military; $21- Senior/Under 26: $0- Student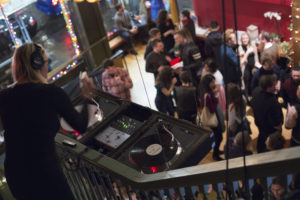 Photo by: Rick Walters

Longest Night: Liminal Space (A Winter Solstice Party)
Northwest Film Forum
12/21/2019
Enter a waking dream as NWFF is transformed in celebration of the longest night of 2019. Full of ambient music, live performances, movement exercises, wellness activities, participatory rituals, and any number of countless inventions culled from subconscious states, LONGEST NIGHT is a communally-minded, staff-invented, season-inspired Solstice party that makes light of the darkest hours. This event also serves as a birthday party for those on the Sagittarius-Capricorn cusp!

Tickets: All are welcome! Sliding scale donation based on specific programs.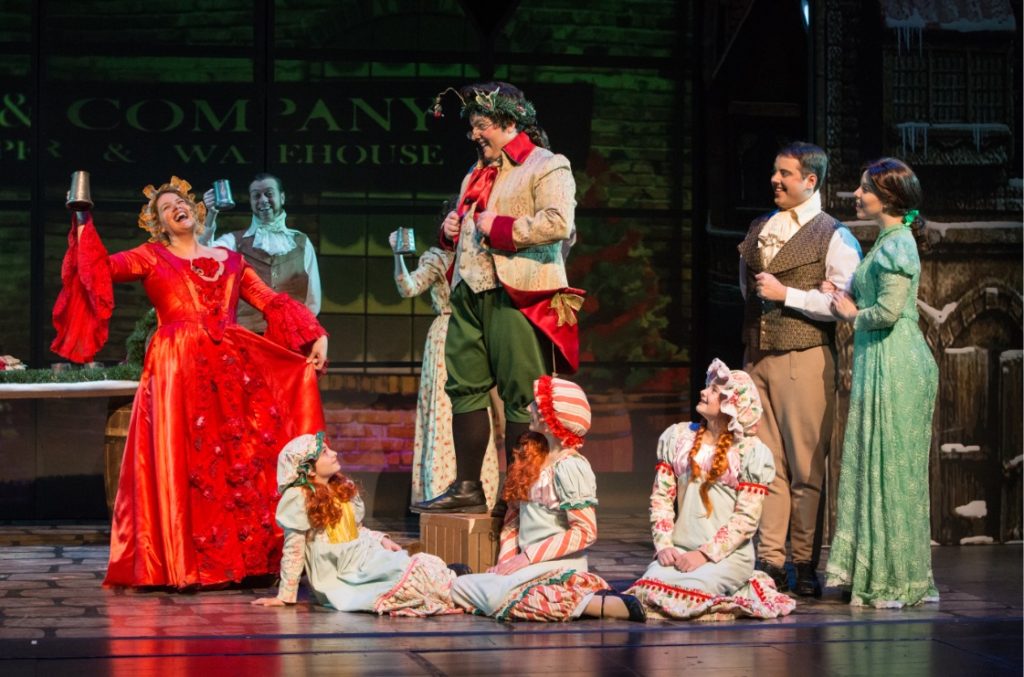 A Christmas Carol
Tacoma Arts Live
12/21/2019
A powerful story of redemption, Charles Dickens' A Christmas Carol, has enchanted audiences the world over with its simple message of Holiday joy. Ebenezer Scrooge, that most unrepentant and miserly of fellows, is made to see the light as he survives a merciless battery of revelations by the ghosts of his own life: Jacob Marley and the Christmas Spirits of Past, Present, and Future. This new adaptation of Dicken's ever-popular classic fills the stage with first-class professional actors, lush costumes, stunning sets, song and dance, a heavy dose of humor, and a timeless message.

Tickets: $19 – $69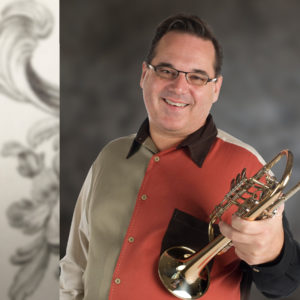 Photo by Northwest Sinfonietta, Judson Scott, Trumpet

Baroque in the Ballroom
Northwest Sinfonietta
12/21/2019 – 12/29/2019
Retreat from the busy holiday season with this intimate concert of Baroque-inspired works in the Italian and English traditions with Judson Scott (trumpet) and Northwest Sinfonietta musicians. Enjoy Torelli's pastoral Concerto a quattro 'per il Santissimo Natale' and Trumpet Sonata, along with works by Handel, Respighi, Purcell and Holst's St. Paul's Suite, with its boisterous celebration of Greensleeves.

Tickets: $45; Students/active military/group discounts available.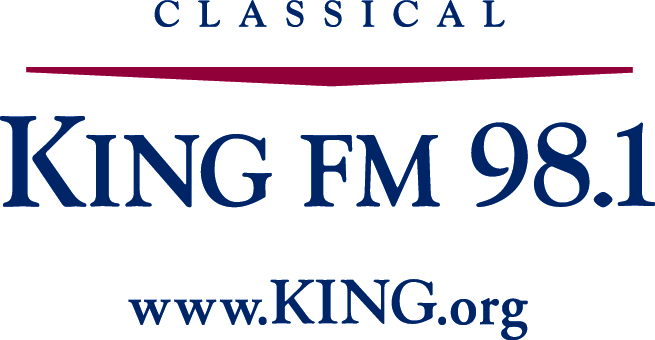 Photo credit: King FM

A Festival of Lessons and Carols on KING FM
98.1 Classical KING FM
12/24/2019
KING FM's annual Christmas Eve broadcast of NW Choirs' A Festival of Lessons and Carols. The Northwest Boychoir celebrates its 41-year tradition with the presentation of its 2019 A Festival of Lessons & Carols, showcasing the 90-member combined chorus of the Northwest Boychoir and Vocalpoint! Seattle. Patterned after the Christmas Eve observance at King's College in Cambridge, England, A Festival of Lessons & Carols is a holiday tradition for thousands of families in the Puget Sound region. This classical performance consists of nine holiday readings, each followed by a traditional carol performed by the choir, and another carol sung by the choir and audience.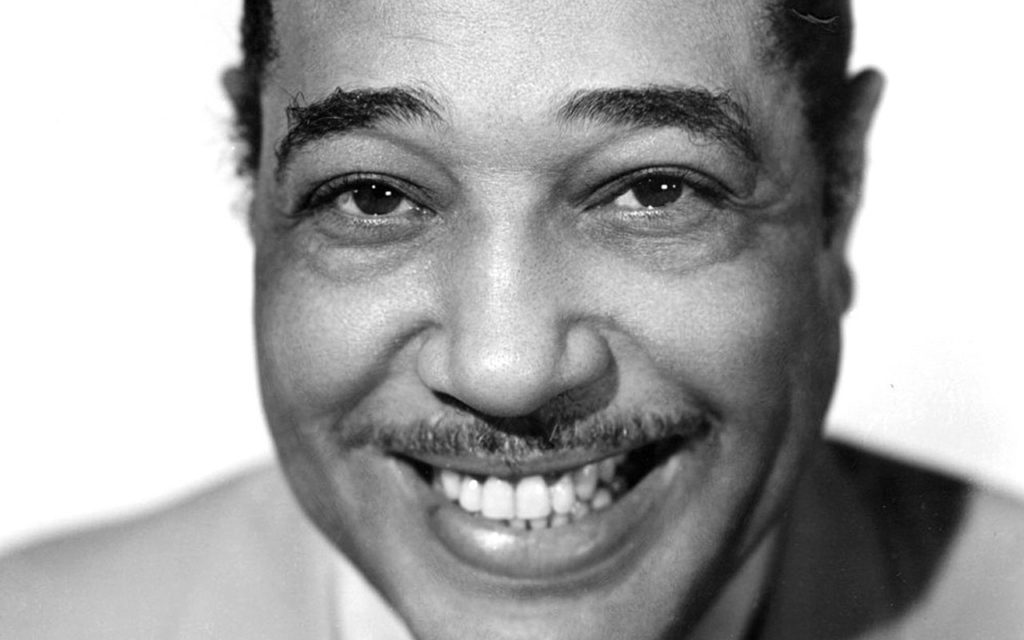 31st Anniversary of Sacred Music by Duke Ellington
Earshot Jazz
12/28/2019
Ellington's wonderful "Sacred Music" is both serious and swinging. It is a reverent and hip body of jazz composition, written late in his career, for jazz big band, vocal and instrumental soloists, gospel choir, and tap dancers.

Tickets: Sliding scale: $19 – 48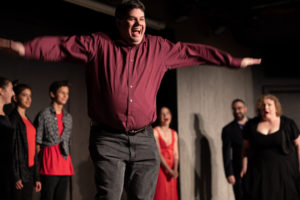 Photo by Unexpected Productions

Xtreme Theatresports New Year's Eve Party!
Unexpected Productions
12/31/2019
Comedy, camaraderie, and champagne! Laugh your way into the new year with Unexpected Productions. We proudly present Seattle's only fast-paced comedy improv battle. 20 hilarious improvisers split up into 4 teams and scored with cards marked 0-5 by the audience. This is an off-the-chart party. We will be giving away all sorts of gifts and provide all the hats, streamers and fun you expect. We careen full speed into the new year with a special champagne toast as the ball drops at midnight.

Tickets: $38 (Event price not valid with any other offers or discounts, including two for one passes or Unexpected Productions' VIP passes or free tickets. Age restrictions: 21+)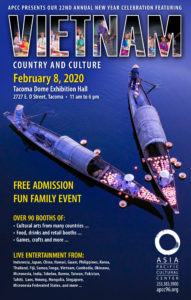 Photo by Asia Pacific Cultural Center Staff

22nd Annual Asia Pacific New Year CelebrationAsia Pacific Cultural Center
02/08/2020
Audiences will experience the rich art and culture of Asia and the Pacific Islands at APCC's 22nd Annual Asia Pacific New Year Celebration, a community-based exhibition celebrating the Lunar New Year. This event welcomes 2020, the Year of the Rat, with the featured host nation of Vietnam as well as Tahiti, China, Guam, Thailand, India, Korea, Vietnam, Philippines, and many more. Thousands of people come every year to enjoy traditional dance, listen to music, taste authentic cuisine, see martial arts, do hands-on crafts, see cultural artifact displays, and see other exciting performances and demonstrations at this free family event.
Location: Tacoma Dome Exhibition Hall
Tickets: Free
To keep up with ArtsFund's Cultural Partners all year long visit their websites! A complete list can be found here.