Capital Campaign Readiness: Is it the right time?
May 10, 2022
2:00 – 3:30pm
Free with registration
Advance registration required
How do you know if your organization is ready to take on a capital campaign?
Join ArtsFund's Cultural Partners Network for a conversation and Q&A with nonprofit consultant Josef Krebs (Scandiuzzi Krebs) and peers with experience to examine key considerations organizations will face when determining the right time to begin a capital campaign. Breaking down the process, we will discuss crucial first steps for deciding if your organization is ready to embark upon a capital campaign including looking at your organization's vision for the future, organizational fortitude, and organizational health and infrastructure.
This convening is geared toward groups who are interested in learning more about the capital campaign process and how to determine readiness but will also address how assessing readiness for a capital campaign can strengthen an organization's fundraising infrastructure including annual fundraising and board engagement.
The presentation will be tailored to the audience, crafted by questions submitted in the registration process.
This convening will not be recorded.
Accessibility info:
Automatically generated subtitles and ASL interpretation will be available. Please indicate on your registration form if there are additional accessibility features you will need to participate. Our team will make every effort to accommodate all requests .
Questions? Contact Katy Corella at katycorella@artsfund.org.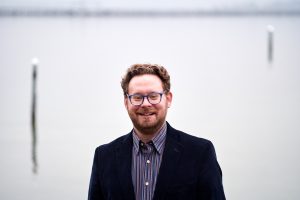 Josef Krebs, Founder and Manager, Scandiuzzi Krebs
Scandiuzzi Krebs is a holistic consulting firm for culture and community building organizations. SK has provided start up, fundraising strategy and management, interim executive and development management, and capital campaign services to more than 50 clients.
Before launching Scandiuzzi Krebs in 2016, Josef served in strategic leadership roles at top arts and human services organizations for 18 years, including Actors Theatre of Louisville, ACT Theatre, Intiman Theatre, Seattle Youth Symphony Orchestra and Banchero Disability Partners. He's served on ten nonprofit and community organization boards, led political activism, and taught fundraising communications theory as a guest at the University of Washington and the University of Iowa School of Journalism and Mass Communications.
With Scandiuzzi Krebs, Josef currently works with about 12 clients, and guides capital campaigns for Arte Noir, Gathering Roots, Mini Mart City Park, Wa Na Wari, and others.
ArtsFund is grateful to WarnerMedia for supporting our work with the Cultural Partners Network.