Cultural Partners Network Summit: Reworking Work Culture
As our world has shifted, arts and culture have remained key vehicles for positive social and economic impacts. The work is powered by people, who are the most critical part of any organization. Jobs in the arts and cultural sector have contracted and organizational structures have changed.
Moderated by Catherine Nueva España, join ArtsFund's Cultural Partners Network on May 22nd & May 23rd from 10-11:30 a.m. daily for a Virtual Summit to discuss structures around work culture and imagine pathways towards a sustainable future.
When
May 22 & 23 – two 90-minute virtual session in the morning (10-11:30 a.m.)
May 24, 4:30 – 6:30 pm – in-person networking event (at the Northwest African American Museum)
Breakout Conversations
Breakout conversations will be facilitated by colleagues from the Cultural Partners Network and will center around themes of leadership transition, organizational models and structures, the hybridization of work culture, and creative catharsis.
Breakout facilitators include:
Arts and cultural staff members of all levels are invited to attend.
AGENDA
** Indicates ASL and Closed Captioning will be available
Day 1 – May 22
10:-00 a.m. Welcome and opening remarks**
10: 15 a.m. Breakout Session 1
Creative Catharsis with Stephanie Ball
Organizational Structures with Naho Shioya & Shawn Roberts
Leadership Transitions with Tom Ikeda & Naomi Ostwald Kawamura**
10:45 a.m. Break
10:50 a.m. Breakout Session 2
Creative Catharsis with Rachel Kessler
Hybridization of Work Culture with Andrew Goldstein & Erin Johnson**
Leadership Transitions with Tom Ikeda & Naomi Ostwald Kawamura
11:20 a.m. Reflections and daily close out**
Day 2 – May 23
10:00 a.m. Welcome and opening remarks**
10:10 a.m. Breakout session 1
Creative Catharsis with Bailey Taylor
Hybridization of Work Culture with Andrew Goldstein & Erin Johnson
Organizational Structures with Naho Shioya & Shawn Roberts**
Mentorship with Ellen McGivern & Miha Sarani
10:40 a.m. Break
10:45 a.m. Panel discussion with facilitators**
11:05 a.m. Full group discussion**

Session Descriptions
Hybridization of Work Culture
Andrew Goldstein, Emerald City Music
Erin Johnson, Velocity Dance Center
Join us for a breakout session on hybrid work culture, co-facilitated by Andrew Goldstein from Emerald City Music and Erin Johnson from Velocity Dance Center. During this session, we will draw from our organizations' experiences of building hybrid teams and invite conversation around topics like creating trust and care among team members, weighing the financial implications of remote work, and considering the impact that hybrid working can have on community perception and accessibility. We're looking forward to open dialog where we can share experiences and connect with each other about this complex and ever-evolving topic.
Organizational Structures
Naho Shioya, Arts Corps
Shawn Roberts, Arts Corps
Many organizations across the nation are exploring ways to move away from the traditional hierarchical leadership model. In this breakout session, participants will engage in conversation around the collective leadership model and its purpose, equitable decision making, and benefits and challenges of the model. The session will be led by Shawn Roberts and Naho Shioya, new Co-Executive Directors of Arts Corps.
Mentorship
Ellen McGivern, On the Boards
Miha Sarani, Kirkland Arts Center
In this breakout session, Kirkland Arts Center Gallery Director and Chief Curator Miha Sarani, will be in a conversation with former colleague Ellen McGivern, who currently works as a Curator and Development Manager for On the Boards. This discussion will center around building of a working relationship through value-based mentorship, lessons learned via former mentorships, and ways in which we all can benefit from peer-to-peer education and friendship.
Creative Catharsis
Take some time for your creativity during sessions at one of our Creative Catharsis sessions. Led by artists, each session will give you space to dive into your creativity and take an opportunity to recharge throughout the Summit.
The Sound Experience : How to Leverage the Power of Sound Vibrations for Stress Reduction and Self-Mastery

Join opera singer and sound meditation facilitator Stephanie Ann Ball for a session of relaxation and rejuvenation.  For those of us who work in the arts, we're so used to creating as a means to help bring peace to others.  This session will be a time for you to be on the receiving end and take a break from the stressors of the industry.  Stephanie will be giving us amazing insights into how we can use sounds of all kinds to reduce stress, gain focus, feel an emotional release, and create a pathway that allows us to step into the best versions of ourselves, followed by a soothing sound bath.  In this session, you will…

• Learn about the science behind sound and why music and other sounds make us feel the way they do.

• Experience a one-of-a-kind sound bath featuring Stephanie's crystal bowls and her voice.

• Get a snapshot of how you can create a sound experience for yourself to continue the benefits.
What to Expect
A sound bath is an experience designed to reduce your stress levels, improve your mental clarity, and bring you into a state of deep relaxation.  Just like listening to your favorite song can elevate your mood or listening to the birds can calm you down, the sounds and vibrations from Stephanie's instruments will help bring you into a state of tranquility just in time for the start of the week.  Each experience is different, and the effects on your well-being will continue to last well into the evening.

We'll begin by having a brief chat to set the intention for the evening, then begin a sound meditation that will last about 30 minutes.  Stephanie will be available after the class to answer questions or discuss anything that came up for you.

What to Bring
Please plan to be somewhere quiet and free of distractions.  Wear comfortable clothes and have anything else with you you'll need to relax like a yoga mat, pillow, and blanket.  Virtual sound baths work best over headphones, so please be sure to have those with you as well.  You can also bring a journal to capture any insights that come to you, and water to stay hydrated.
Take a Line for a Walk: Spatial Freewriting

Writer and illustrator Rachel Kessler will guide creative writing and memory mapping games that allow us to tune in to our environments and see the everyday in a new light. Following Paul Klee's advice, we'll "take a line for a walk," allowing our pens and memories to lead.
What to Bring

Bring a thicker felt tip marker if you have one, such as a kids Crayola marker, or Sharpie of any color. Feel free to use multiple colors.
Meditative Mess Making

In this session, teaching artist Bailey Taylor (they/she) will lead a drawing workshop exploring the catharsis of making "bad" art on purpose. Participants will learn three art-based mindfulness exercises they can do anywhere, anytime, and with any drawing supplies.
What to Bring

Please have a pen and paper on hand to fully participate in the workshop.
Networking Event
On May 24th from 4:30 – 6:30 p.m., after we wrap the virtual summit, join with your colleagues and peers in the Cultural Partners Network for an CPN Virtual Summit in-person Networking Event at the Northwest African American Museum (NAAM) to keep the conversations going. We will provide light fare, beer, wine, and non-alcoholic options in NAAM's Legacy Hall and Patio.
When: Wednesday, May 24th from 4:30 – 6:30 p.m.
Where: Northwest African American Museum
2300 S Massachusetts St
Seattle, WA 98144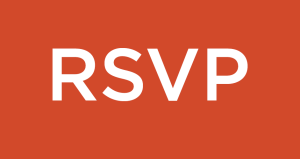 All ArtsFund events are mask-friendly spaces. Please stay home if you are experiencing a fever or any COVID-19 symptoms, have tested positive for COVID-19 within the past 14 days, or have had close contact with anyone who is confirmed or is suspected of having COVID-19.
Masks and hand sanitizer will be available on-site.