Engaging New Audiences: Research on Arts Organizations' Attendance in Washington
Wednesday, March 1, 2023
10:00am-11:30am PST
Free; advance registration required
Resources:
This event has ended. We welcome you to watch a recording of the presentation and view additional resources shared below.
IMPACTS Resources and Further Reading
IMPACTS Modified Presentation Deck
About the Convening
In the wake of the pandemic, many arts organizations are interested not only in reengaging current audiences but also welcoming new attendees through their doors in order to lay the foundation for a stronger and more sustainable future.
Join ArtsFund for a 90-minute keynote presentation and Q&A by Colleen Dilenschneider of IMPACTS Experience and the Know Your Own Bone website as she provides an overview of timely market data crucial to understanding core audiences in a pandemic-impacted world and uncover the top reasons/barriers why individuals with interest in attending both exhibit and performance-based cultural organizations in Washington have not returned, and how to overcome these barriers.
This keynote presentation is geared towards all levels of staff, volunteers and Board Members at exhibit and performance-based organizations across Washington State. Attendees will gain insight into the research on re/engaging active, inactive, unlikely, and non-visitors; perceptions of exhibit-and performance-based organizations in Washington state; strategies to overcome attendance barriers; and much more.
Opportunities for Q&A will occur at the end of the presentation. This workshop will be recorded although live participation is encouraged. A modified presentation deck and resource document will be shared after the convening.
Accessibility info:
ASL interpretation and automatically generated captioning will be provided. Please indicate on your registration form if there are additional accessibility features you will need to participate. Our team will make every effort to accommodate all requests by February 15, 2023.
Questions? Contact us at CPN@artsfund.org
About IMPACTS Experience: IMPACTS Experience delivers actionable, real-time intelligence and expert analysis to clients primarily in the visitor-serving cultural sector. Select current and recent clients utilizing IMPACTS technologies include projects concerning the European Union, Smithsonian Institution, Monterey Bay Aquarium, Stanford University, United Nations Educational, Scientific and Cultural Organization (UNESCO), California Academy of Sciences, San Diego Zoo, National Park Service, Carnegie Museums, and the Wildlife Conservation Society.
About Colleen Dilenschneider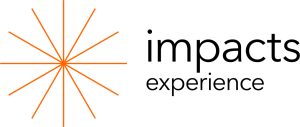 Colleen Dilenschneider is the Managing Partner of IMPACTS Experience and oversees audience engagement initiatives on behalf of clients in the cultural sectors. Colleen uses data to identify and predict emerging market opportunities, and helps nonprofit organizations maintain relevance and secure their long-term financial futures by building affinity with their onsite and virtual audiences. Colleen has worked with many of the most admired and successful entities in the nonprofit realm, and currently serves as the Vice Chair of the Board of Directors at the National Aquarium. She is the author and publisher of the popular website Know Your Own Bone, a data-informed resource for cultural organizations, and has been frequently featured as an expert resource in publications such as The Wall Street Journal and Washington Post. Colleen earned her undergraduate degree from The University of Chicago and a Master of Public Administration from the University of Southern California.
About ArtsFund: ArtsFund supports the arts through leadership, advocacy, and grantmaking in order to build a healthy, equitable, and creative Washington. In complement to our grantmaking, ArtsFund presents a variety of leadership and advocacy programs to strengthen arts organizations, educate and empower nonprofit leaders and volunteers, and advance dialogue on the critical impact of arts and culture.