Panel: Arts & Action to Better Our Community
Friday, May 17
7:30 p.m., doors open at 7:00 p.m.
The Forum at Town Hall

Can arts change our communities like they change our lives? Town Hall and ArtsFund join together on Friday, May 17, 2019, 7:30PM to share pivotal research from our first-ever Social Impact of the Arts Study in King County, and to present a panel of local leaders who provide perspectives on how we can engage the arts to strengthen our region in fields such as youth development and education, health and wellness, neighborhood vitality, and more.
These panelists identify ways we can activate the findings from this new wave of research, framing a deeper understanding of the public value of the arts in our evolving community. Sit in for a chance to learn how every one of us can harness the arts to participate in the advancement of community priorities—and take action to sustain a thriving, equitable society in our region.

Framing presentation of study's findings: Sarah Sidman, ArtsFund Vice President of Strategic Initiatives & Communications.
Case study presentation: Holly Jacobson, Path with Art Executive Director
Co-presented with: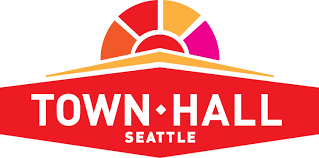 To purchase tickets, and for additional information, click here.