A Message from President & CEO Mari Horita
November 28, 2018
Dear ArtsFund friends, partners, and supporters:
I am writing to share with you my recent decision to end my tenure at ArtsFund in January 2019. ArtsFund has been an essential and positive force for nearly 50 years in this region and for over 20 years in my life. I would not have made this difficult decision but for the unique and exciting opportunity to join NHL Seattle and build its community engagement and philanthropic strategy as part of the foundation of the new organization.
I first became involved with ArtsFund as a fundraising volunteer in the late 90s, and subsequently served as Trustee, Board Leadership Training instructor, and for the past seven years as President & CEO. I could not be more grateful for this opportunity to have served this organization, the arts sector, and the community in partnership with all of you. Thank you.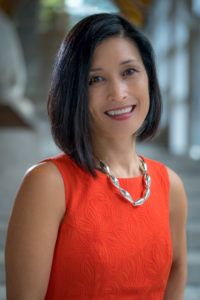 Standing on the shoulders of my predecessors and working shoulder to shoulder with Board members, volunteers, partners, donors, cultural organizations, and a talented and tireless staff, I am proud of the significant accomplishments ArtsFund has achieved these past seven years. During that time ArtsFund has continued to evolve into a more inclusive, outward facing organization, doubling the number of arts partners served and forging new relationships in the public, philanthropic, and civic communities. We significantly diversified ArtsFund's leadership, established equity and inclusion as a central value shaping programming, grantmaking, and partnerships, and refocused the organization's Mission and Vision on community and access. In addition to providing more than $17M in grants to over 70 arts groups through seven successful annual campaigns, we launched new initiatives such as the crowdfunding platform power2give, which generated over $1M for over 200 arts projects; stepped up as an inaugural supporter of important community initiatives such as the Creative Equity Fund; and produced important resources such as an Economic Impact Study in 2015 as well as ArtsFund's first Social Impact of the Arts Study in 2018.
I remain committed to and passionate about the mission and work of ArtsFund, and will work closely with the Board and staff in the weeks to come to ensure a clear path forward. We will continue our communications with all of you, and please don't hesitate to reach out directly if you have any questions or concerns.
Thank you again for your support and partnership.
With gratitude,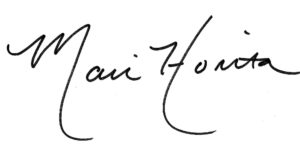 Mari Horita
President & CEO