Re-imagining inclusion in the arts sector for people with disabilities
By Elizabeth Ralston, MPH
Accessibility Consultant and Founder, Seattle Cultural Accessibility Consortium
Published November 25, 2020
Accessing the arts—what is it really like for people with disabilities?
Before live captioning became more available in theaters, I would use a script or libretto to follow the dialogue in the show. Usually I contacted the arts venue to borrow the script. Our exchange often went something like this:
Venue: No, we are not allowed to lend you a script. It is protected by copyright.
Me: I'm deaf and have borrowed scripts many, many times. It is the only way I can follow the dialogue. I promise to return it after the show.
Venue: I will have to check and get back to you/I'm sorry that's not possible/If you borrow the script you need to make sure the patrons are not bothered by your penlight.
Access to art is a vital part of the human experience, has positive public health implications and also addresses many issues of equity and inclusion. Historically, there have been barriers to participation in the arts sector for people with disabilities. We live in a society built from an able-bodied perspective, so people with invisible disabilities and neurodiverse conditions (e.g. chronic pain, autism, post-traumatic stress disorder) are limited in what they can see, hear, and experience. And unfortunately, the addition of intersectionality characteristics (race, sexuality, gender, etc.) often create even more barriers to accessibility.
Put yourself in my shoes for a moment as an arts patron with a hearing loss.
Any outing to an arts event must be planned way in advance. This involves researching where and when the accessible shows, exhibits and lectures are. I can't just spontaneously drop into a theater musical or movie because they may not be captioned or have seats that allow me a good line of sight to the stage or screen.
And if theaters have only one captioned show during the run of that show, I have to plan my schedule around that one showing. That is not equal access.
Getting good seats in a theater requires talking to box office staff and helping them understand why I need to sit near the stage so I can see a person's face to read their lips and see their expressions. The farther away I am from the stage, the harder it is to get more information from facial cues (think flirtatious looks, emotional outbursts, etc.) And no one wants to JUST look at the captions, so the line of sight must be just right. And sitting close to the stage is more expensive, so hopefully the organization has taken that into account in ticket sales.
Museums often have audio tours for their exhibits, so having scripts available for people with hearing loss to read along would be an accommodation. There have been so many times I have asked for a script, and museum staff have no idea if one even exists or where it is located.
What does true accessibility and inclusion look like?
My vision of a re-imagined arts and culture scene would have universal design principles and accessibility prioritized and integrated into every part of the organization. As such, it becomes more like a philosophy of how business should be done. When in-person gatherings resume and arts venues reopen, "business as usual" must be different. Accessibility needs to be a standard practice:
-Include people with disabilities and those with diverse identities in the planning process.
-Representation of these people as the face of the organization through the board, staff, volunteers, artists, and patrons.
-Virtual and live programming available to anyone and everyone at any time.
Accessibility as a standard practice looks like this:
Finding an accessible arts event is easy
It's a Friday and I am leafing through the Seattle Times "Weekend Plus" section, looking for an arts program or event to see. I turn to the entertainment section and read about upcoming performances. In every single profile I see a list of accommodations offered any day of the week, such as: live captioning, ASL interpreters, audio description and touch tours for the blind.
In all marketing materials, accessibility is promoted: an accessibility page (that is easy to find!) on the website explains what accommodations are offered and provides a point person to contact (by email and an actual live person reachable by phone); and social media, e-newsletters, and mailings also regularly promote accessibility offerings.
Arriving at the venue
When I walk through the doors of an arts venue, there will be well-trained staff who understand why access is important and embrace it wholeheartedly. Ushers, staff and volunteers are wearing buttons that say "Ask me". If they are uncertain about something, they know who has the answers. There are even signs up indicating where assistive listening devices or other equipment is kept. Staff are well-versed in how the equipment works or where to find the scripts to use with an audio tour.
People with physical disabilities can easily enter the venue. There is a separate place for people with neurodiverse disabilities to go if they feel overstimulated. There are seating areas for people with invisible disabilities (e.g., PTSD, chronic pain, traumatic brain injury) to use if there is a long line to get tickets.
The organization's budget reflects its values: welcoming and including all people
A budget for accessibility dedicates funds for equipment (ALDs), captioners, interpreters, audio describers, tools to make marketing, digital communications and fundraising accessible, training, staff time, and more.
Having a budget line item for accessibility means access is valued, which means customers and patrons will be valued. It also means you are taking into account the enormous potential to expand the business model by attracting a broader consumer and donor base. Think about it this way: In King County, with 2 million people, 9.5% have a disability. And people are getting older and living longer, making it more likely they will develop a disability as they age. And don't forget, they will also be bringing their circle of friends and family with them.
Art is an integral part of the human experience. It is a reservoir for powerful storytelling about struggles, joys, injustices and beauty. People with disabilities deserve to be welcomed and included in this celebration of our collective culture.
***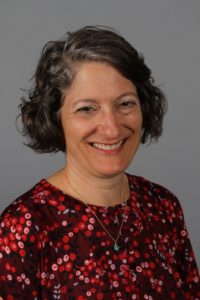 Elizabeth Ralston (she/her) is an accessibility consultant with more than 20 years of experience working with nonprofits, government agencies, and academic institutions on program delivery and strategic communications. She has a Master of Public Health degree from the University of Michigan and a certificate of Nonprofit Management from the University of Washington. As a Peace Corps Volunteer, Elizabeth experienced the powerful impact a person can have on others' lives. She has devoted her life to public service ever since. Elizabeth is deaf and uses two cochlear implants to hear. She founded the Seattle Cultural Accessibility Consortium, a grassroots effort to connect arts and cultural organizations with information and resources to improve accessibility for people of all abilities. Elizabeth can be reached at seattlecac@gmail.com.
***
Photo credit: Header image courtesy of Seattle Theatre Group, STG Dance for PD with Ailey Campers, photo by Christopher Nelson.