On Monday, February 13 ArtsFund hosted "Setting the Table for More Diverse Nonprofit Boards," an event geared towards exploring ways to expand racial, ethnic, and cultural diversity in board leadership, stemming from ArtsFund's strategic value of promoting equitable and inclusive communities. Nearly 100 people filled the KEXP gathering space to hear a panel discussion and network with arts and cultural organizations actively seeking to increase diversity among their board leadership.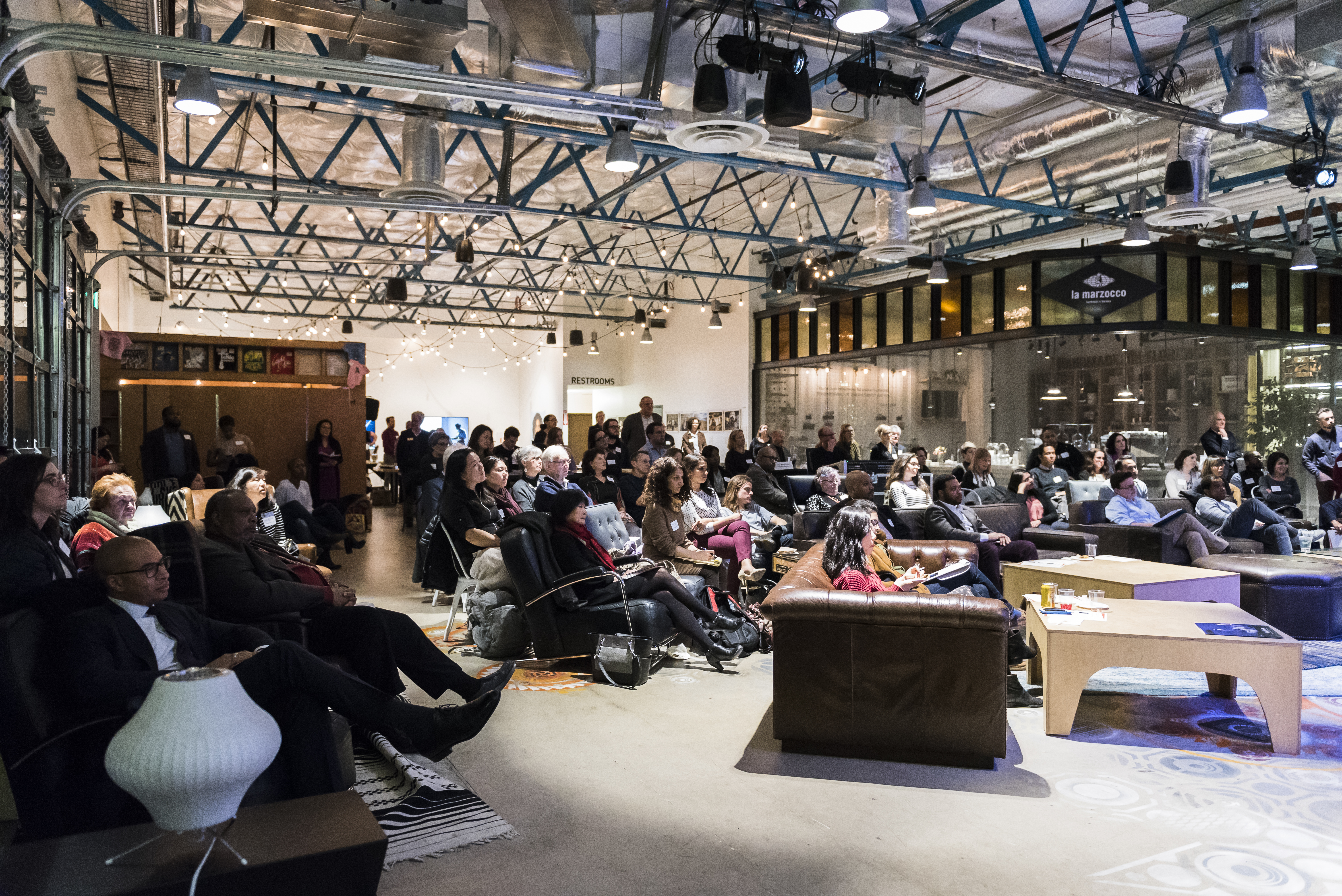 Following welcoming remarks from KEXP Executive Director Tom Mara, ArtsFund's Board Chair Carol Powell, and Chair-Elect Tony Miles, a panel of five community leaders took the stage. Moderator Mimi Gan (Principal, Mi2 Media) led the discussion, as panelists Aiko Bethea (Founder and Principal, Bethea Consulting), Mahlet "Mahi" Demissie (Field Manager, Sellen Construction), Mari Horita (President and CEO, ArtsFund), Judge Richard A. Jones (United States District Court Western District of Washington, Seattle), and Fred Rivera (Managing Partner, Perkins Coie) shared anecdotes from their personal paths to leadership, offered advice, and fielded questions on how to find a leadership role that is a good fit, and how organizations can best promote a culture of inclusiveness. A representative from the cultural community remarked, "the panel presentation was incredibly eye opening."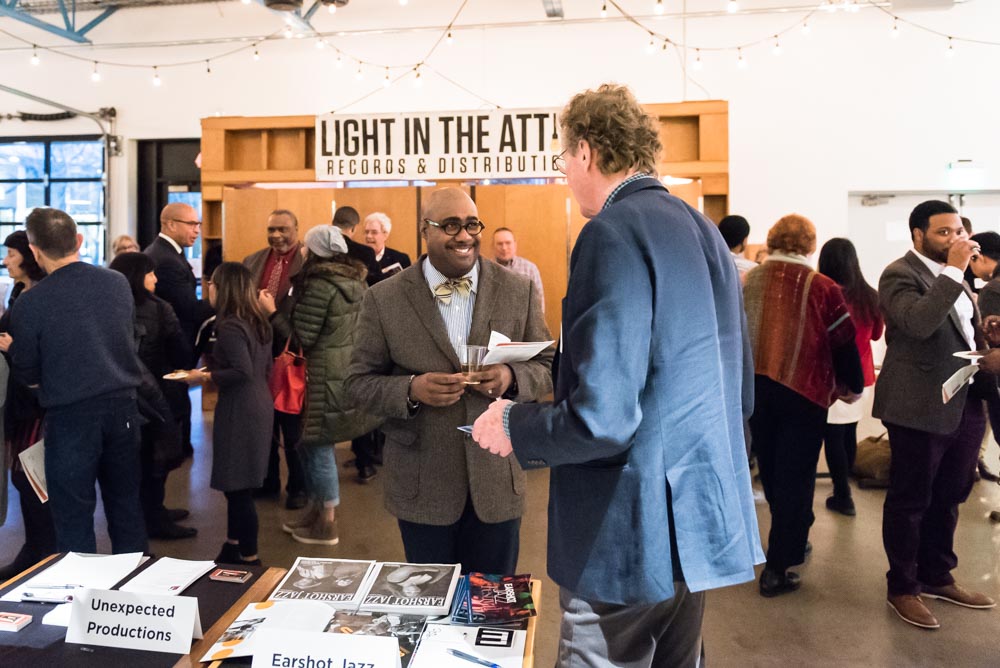 Following the panel discussion guests had an opportunity to ask questions of the panelists one-one-one, and connect with board members and staff from 17 arts and cultural organizations. The volume in the gathering space rose as guest zig-zagged around the room, shaking hands and making new connections. Nearly 90% of participants surveyed said that they were able to make a connection with an organization regarding possible future board service. One participant said that their biggest takeaway from the event was the realization that they should not shy away from including themselves as a viable member of a board.
Participating Organizations:

Guests were also invited to register for ArtsFund's Board Leadership Training program, a bi-annual five week course detailing why and how to get on a nonprofit board, legal and financial responsibilities of boards, strategic planning, best governance practices and fundraising.
To view additional photos from the event, visit our Facebook page. Photos by Robert Wade Photography.
To view the event agenda, click here. To read our panelists' bios, click here.
Special thanks to our panelists, Carol Powell, Tony Miles, Tom Mara, KEXP, WithStyle Catering, and La Marzocco Café.
This event was generously sponsored by The Boeing Company.