Though we can't experience arts and cultural performances in person this holiday season, ArtsFund's Cultural Partners have got you covered with a wide array of virtual offerings–including many family friendly events!
Listings are in chronological order.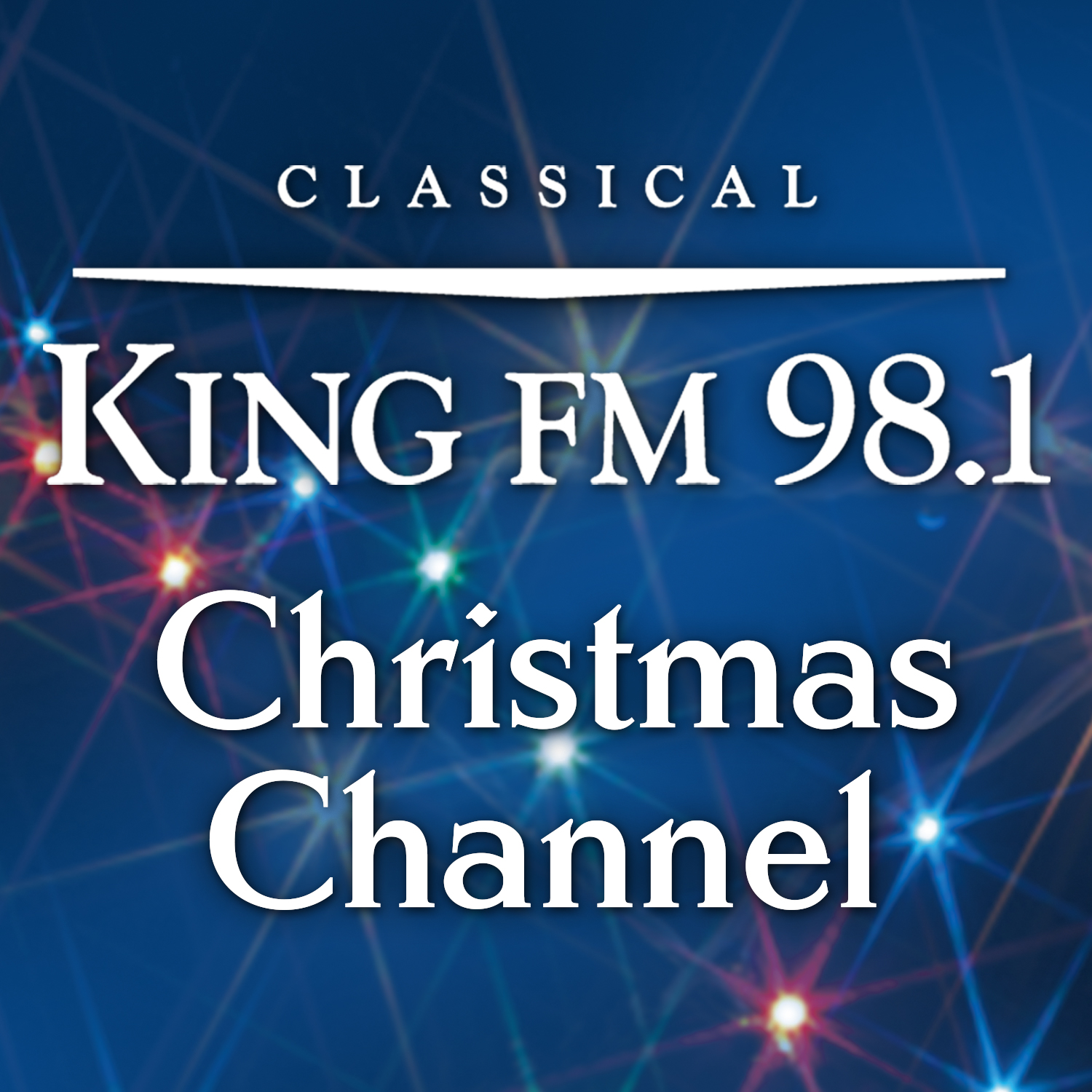 Christmas Channel
Classical KING FM 98.1
11/1/2020 – 1/6
A 24/7 online stream of classical holiday music from Seattle's Classical KING FM 98.1. Tune in anytime to get your fix of holiday spice and everything nice. Add a little sparkle to your holiday season! Also available on the Classical KING FM mobile app.
Free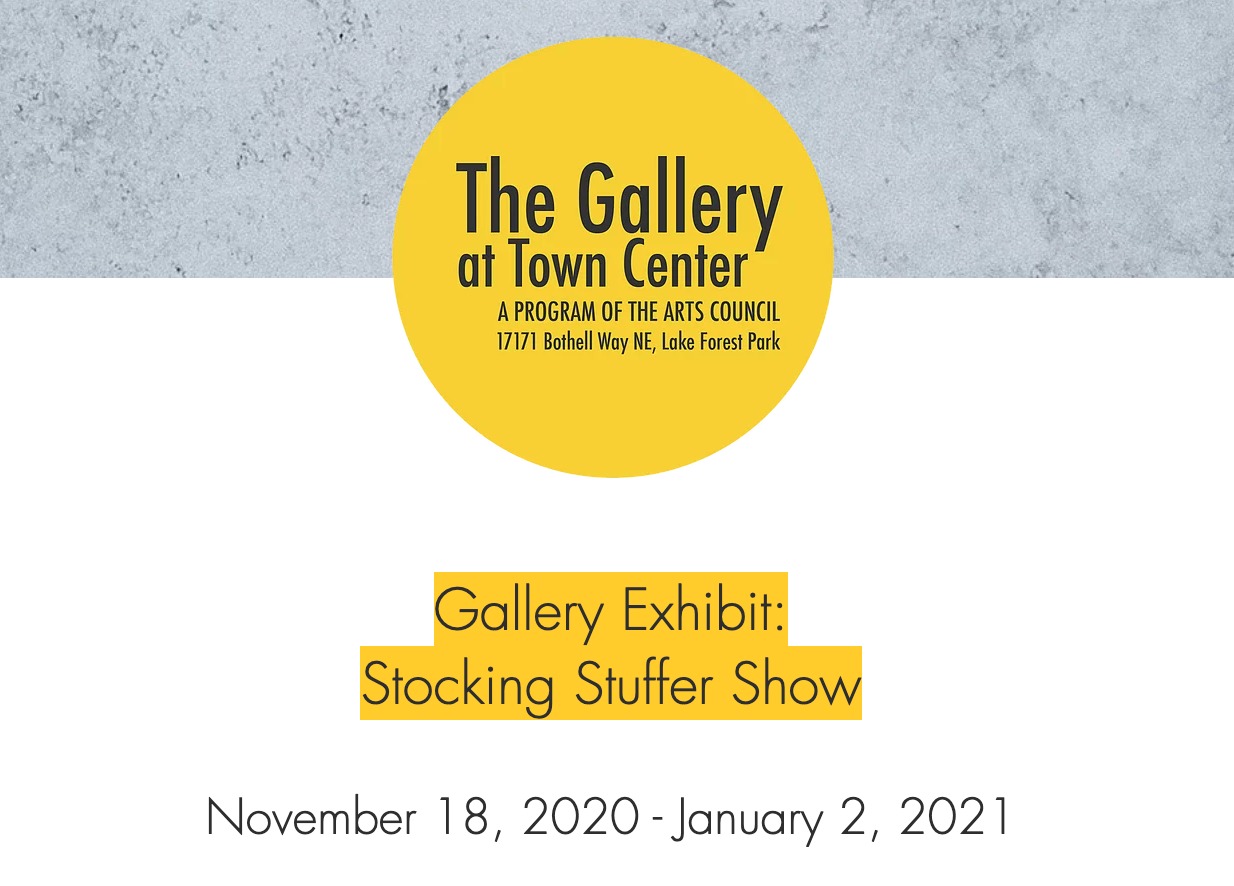 Stocking Stuff Show
Shoreline-Lake Forest Park Arts Council
11/18/2020 – 1/2
Shop this holiday season and support you local art organization at the same time! The Gallery at Town Center has a large selection of handmade art items by Pacific Northwest artists, including jewelry, ceramics, glass, fiber, and wood. We are always on the lookout for new and interesting inventory. Stop by and discover our most recent finds. On the walls will be 12″x12″ (or smaller) paintings, mixed media, prints, and photography – the perfect gift size. Plus, boxes and bags are available for most small items helping to make your gift-wrapping a snap.
Free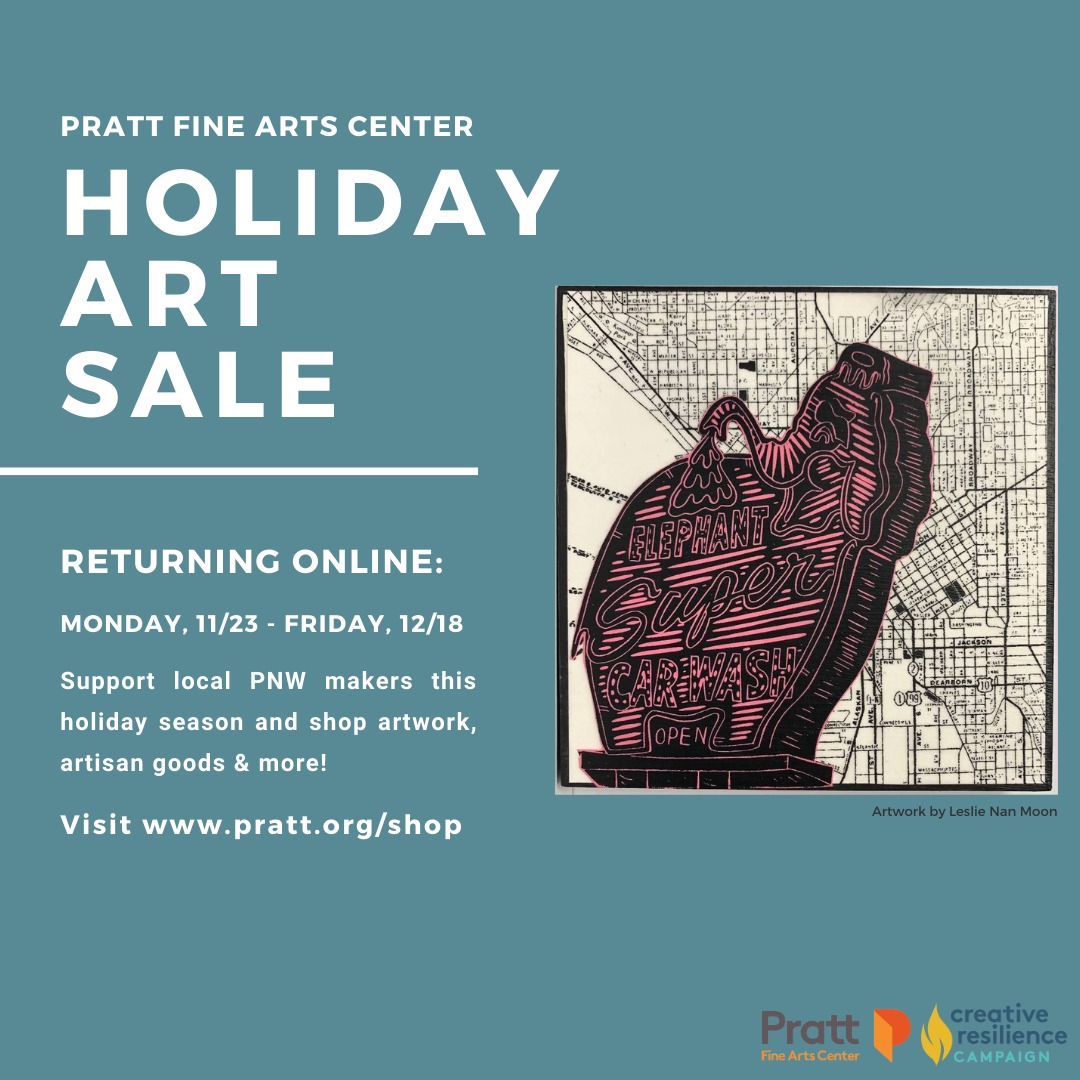 Pratt's Online Holiday Art Sale
Pratt Fine Arts Center
11/23/2020 – 12/18
Pratt is bringing the beloved Holiday Art Sale back! Through a new, Pratt-hosted, multi-seller platform, artists can sell their own works, wares, and holiday gifts with unlimited inventory and a slick shopper interface. The sale will be a great way for artists to increase sales and for shoppers to buy local NW art this holiday season.
Free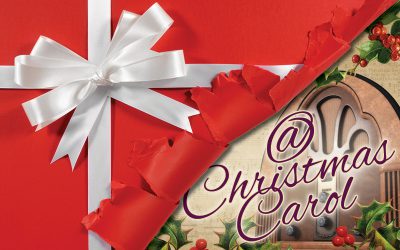 A Christmas Carol
ACT Theatre
11/27/2020 – 12/27
Bah humbug! Scrooge is back as A Christmas Carol returns for the 45th year. This holiday season, ACT Theatre magically transports you to the snowy streets of Victorian London in a version of the beloved Charles Dickens tale unlike any you've experienced before. Get ready for a movie for your imagination as our radio-style audio adaptation takes you into the world of the famous miser who finds his heart. Sing along with the heartwarming carols you know and love.
Bring the magic of A Christmas Carol home for your family staring November 27. Tickets are available now. ACT patrons will be provided with a link to stream A Christmas Carol on-demand as many times as they wish from November 27 – December 27.

$20 – $45
Christmastown: A Radioplay by Wayne Rawley
Seattle Public Theater
11/27/2020 – 12/13
A film noir-inspired holiday thriller, hard-boiled detective Nick Holiday investigates some un-holiday-like shenanigans taking place in Christmastown that sends him on a search for the truth about Big Red. Join us for the return of our annual holiday delight – Christmastown: A Holiday Noir! This year you'll get to sit by a 'roaring fire' and listen while the actors of Christmastown perform it in its entirety as a radio play! We can't wait to share our favorite holiday tradition with you in this fun, new [but old], safe from the comfort of your own home, way! Streaming on YouTube to be viewed at your convenience.
$0 – $50
Ibero & Latina Women in Film
Seattle Latino Film Festival
11/27/2020 – 12/27
The Ibero and Latina Women in Film will be the 1st Seattle Latino Film Festival online cinematic program of Feature Films, Documentaries and Short Films Directed or Produced by women from Iberian and Latin American countries. Audience should be 12 +.
$2 – $25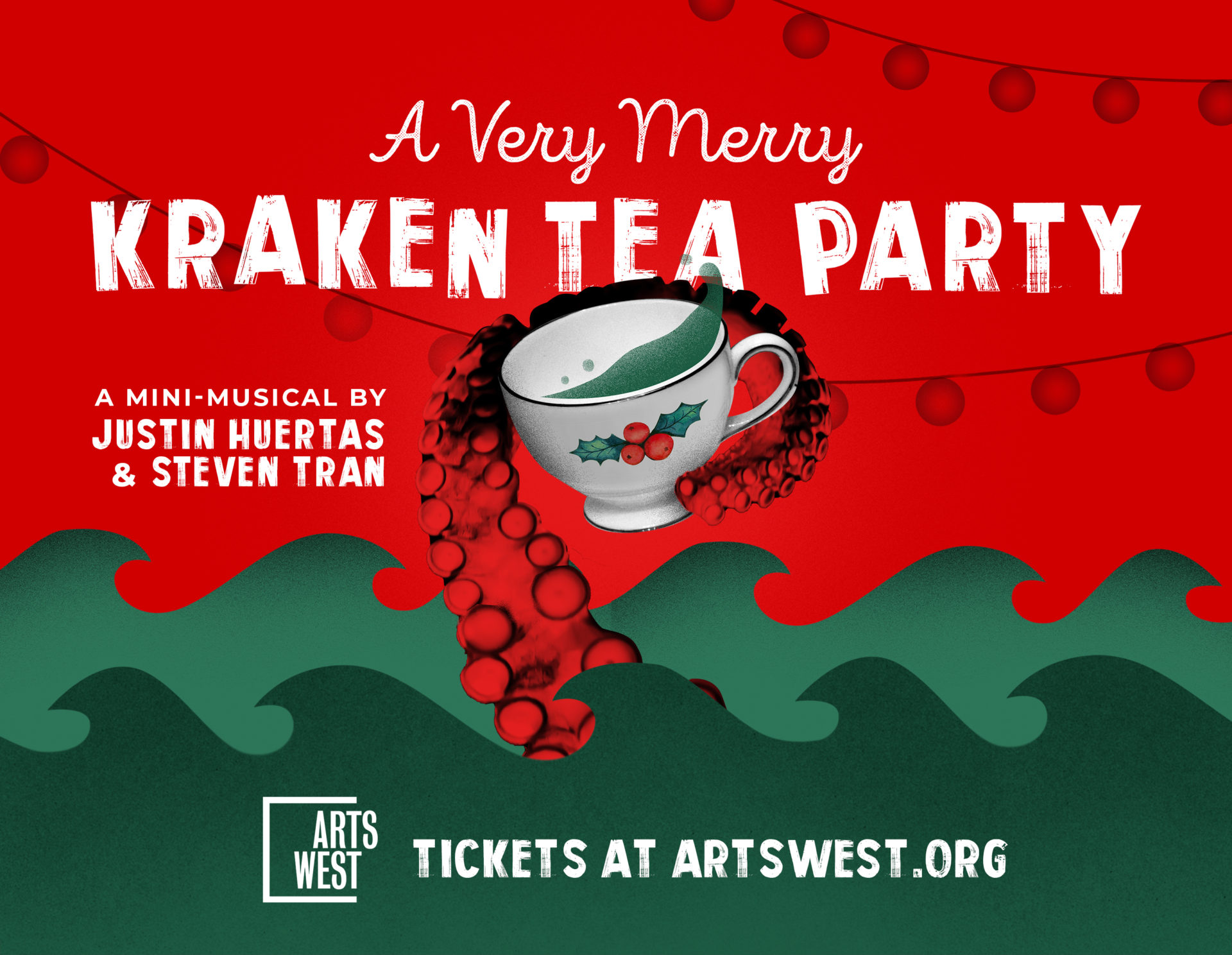 A Very Merry Kraken Tea Party
ArtsWest
11/27/2020-1/31/2021
Featuring five new songs from powerhouse playwright/composer/lyricist Justin Huertas, A VERY MERRY KRAKEN TEA PARTY is a brand new digital mini-musical that follows the characters of ArtsWest's 2019 world premiere THE LAST WORLD OCTOPUS WRESTLING CHAMPION. As winter hits, the octopus Nia and Lee formed together has mysteriously separated and both have come ashore just as Todd and David are getting ready to celebrate their first Christmas together. With a new problem to solve, and with Grace away on tour in Thailand, all try to figure out how to celebrate holiday love with each other while they remain apart.
$10 – $100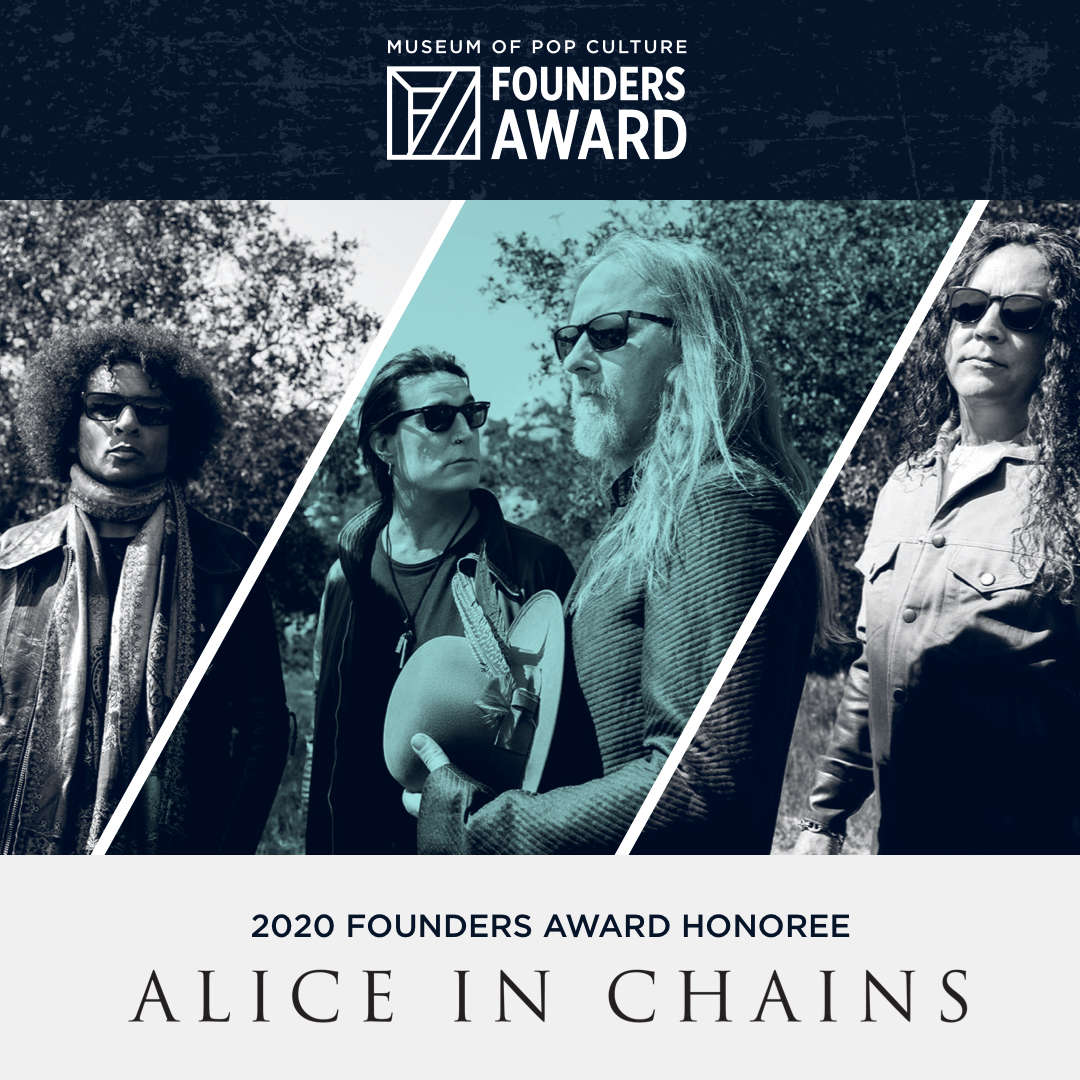 Founder's Award Alice in Chains
Museum of Pop Culture
12/1/2020
This one-night-only benefit will feature unforgettable performances by Alice in Chains, as well as an acclaimed lineup of guest and youth musicians who will put their own twist on some of the band's most iconic songs. For the first time ever, this highly anticipated annual event will be moving from MoPOP's Sky Church to an online platform where it will be accessible and open for all, giving pop culture lovers across the world an opportunity to connect and become a part of our creative community.
Free
Winter Classes
Velocity Dance Center
11/27/2020 – 1/31
Velocity encourages dancers of all levels to reach their maximum potential. Instructors are highly experienced in their art and generous with their knowledge and encouragement. Instruction is geared toward motivating the individual student and encouraging personal exploration of movement. All classes at Velocity have a strong technical base but are eclectic in their style of movement expression. Drop-ins are welcome for all classes, unless otherwise noted.
$14-$18 per class
Hip Hop Nutcracker
Seattle Theatre Group
12/2/2020
A holiday mash-up for the whole family, The Hip Hop Nutcracker is a contemporary dance spectacle set to Tchaikovsky's timeless music. A unique and joyful event, this evening-length production is performed by a supercharged cast of a dozen all-star dancers, a DJ, a violinist, and MC Kurtis Blow, one of hip hop's founding fathers, who opens the show with a short set. Through this re-mixed and re-imagined version of the classic, the dynamic performers of The Hip Hop Nutcracker take us on a journey that celebrates love, community and the magic of the holiday season.
$20
SAL & CD Forum Present: Black Futures with Kimberly Drew & Jenna Wortham
Seattle Arts & Lectures
12/2/2020
What does it mean to be Black and alive right now? Kimberly Drew and Jenna Wortham have brought together a new collection of work—images, photos, essays, memes, dialogues, recipes, tweets, poetry, and more—in Black Futures, which tells the story of the radical, imaginative, provocative, and gorgeous world that Black creators are bringing forth today. Drew and Wortham will be in conversation with one of the contributors, King Britt, in a pre-recorded, online-only event that is co-presented with the Central District Forum for Arts & Ideas (CD Forum).
Sliding-scale, $10-$145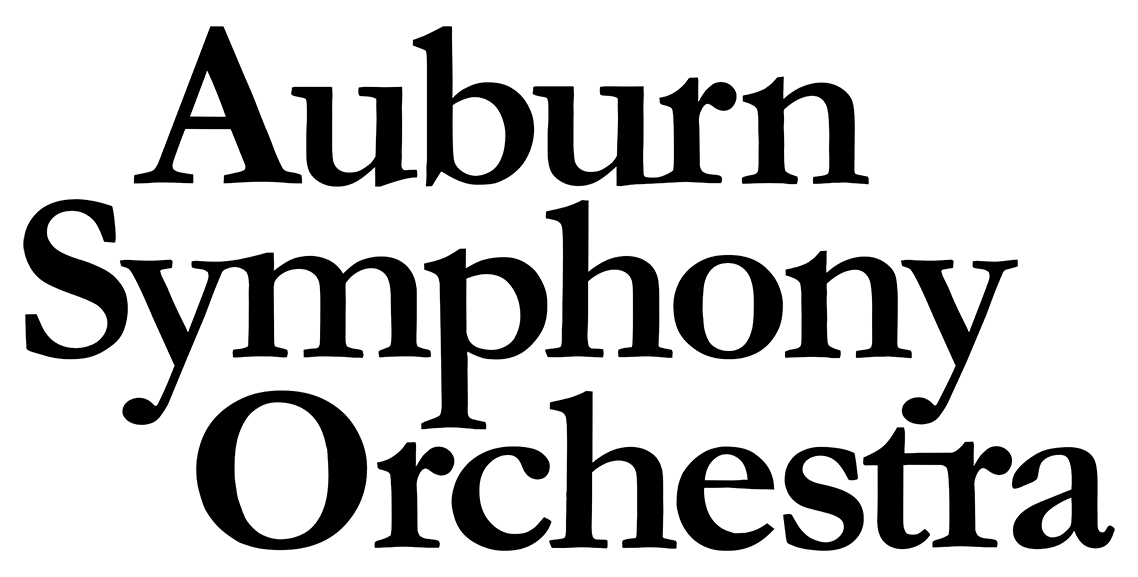 Home for the Holidays with Auburn Symphony Orchestra
Auburn Symphony Orchestra
12/3/2020 – 1/3
Celebrate the holidays at home this year with your Auburn Symphony Orchestra. You will hear classic Christmas carols such as Rudolph the Red-Nosed Reindeer and Silent Night as well as holiday classics like The Nutcracker and Chestnuts Roasting Over an Open Fire. Special guest Eva Abrams will evoke the holiday spirit with stories of the season. A few surprises are also "wrapped up" for you so don't miss this annual tradition of celebrating the season with the Auburn Symphony Orchestra!
Free
Mames Babegenush
Seattle Theatre Group
12/3/2020
Mames Babegenush unleash a sonic crossroads where east unexpectedly meets…north! The young Danish band's unique musical fusion marries their strong Scandinavian roots and elements of jazz with the vibrant dance music and klezmer traditions of eastern Europe. From the contemplative ambiance of Nordic snowscapes to the lively weddings of Romania, the music of Mames Babegenush exudes a sense of both poignant melancholy and irresistibly danceable exuberance. Presented in Partnership with Seattle Sacred Music and Art (SAMA)
Free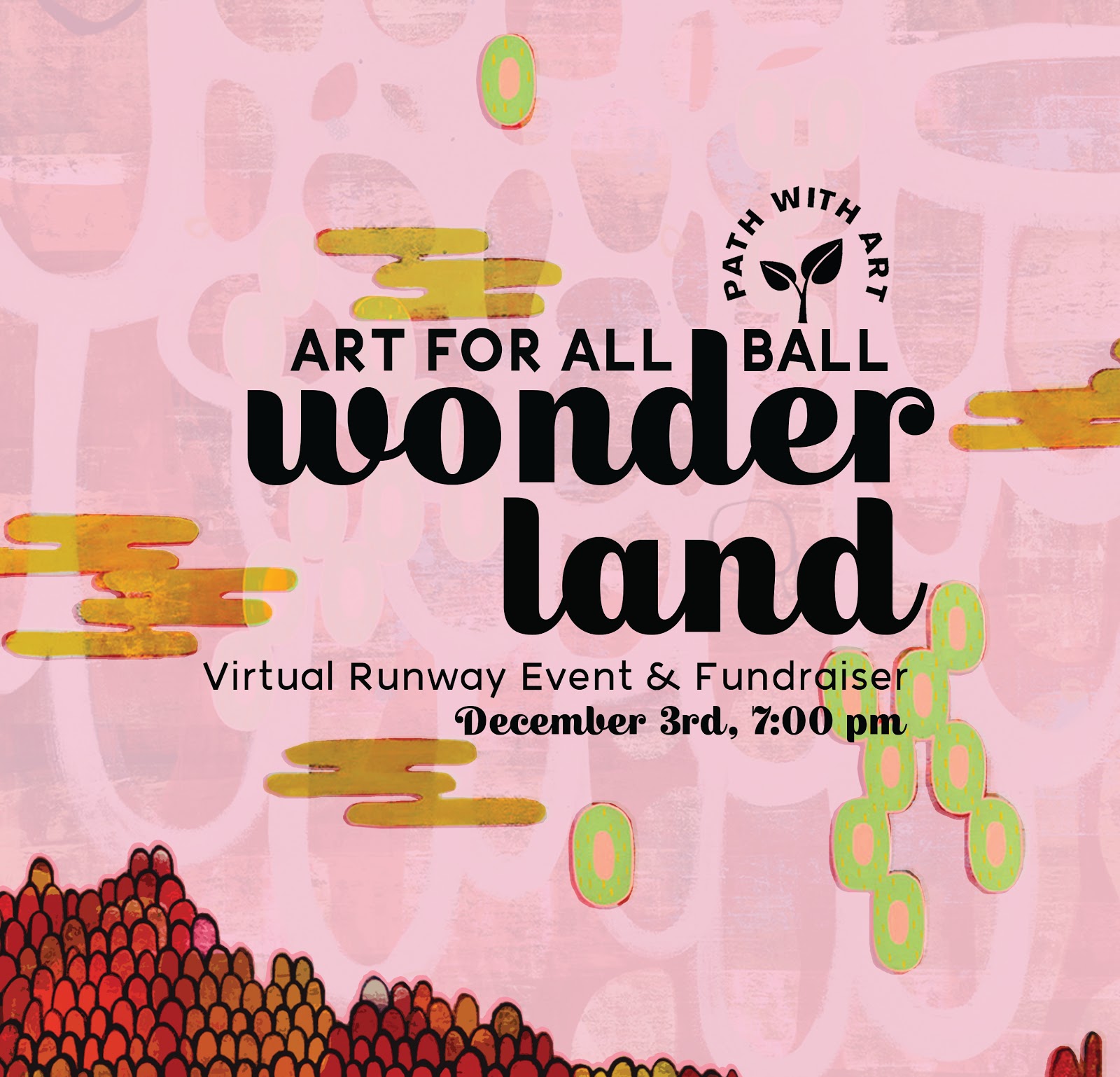 Art for All Ball: WONDERLAND
Path with Art
12/3/2020
This virtual extravaganza and runway show will feature the fabulous creations and costumes of Path with Art participant artists and teaching artists modeled by community leaders. This is truly and example of the creative community of Seattle coming together to support Path with Art. There will be an opportunity to donate as well.
Free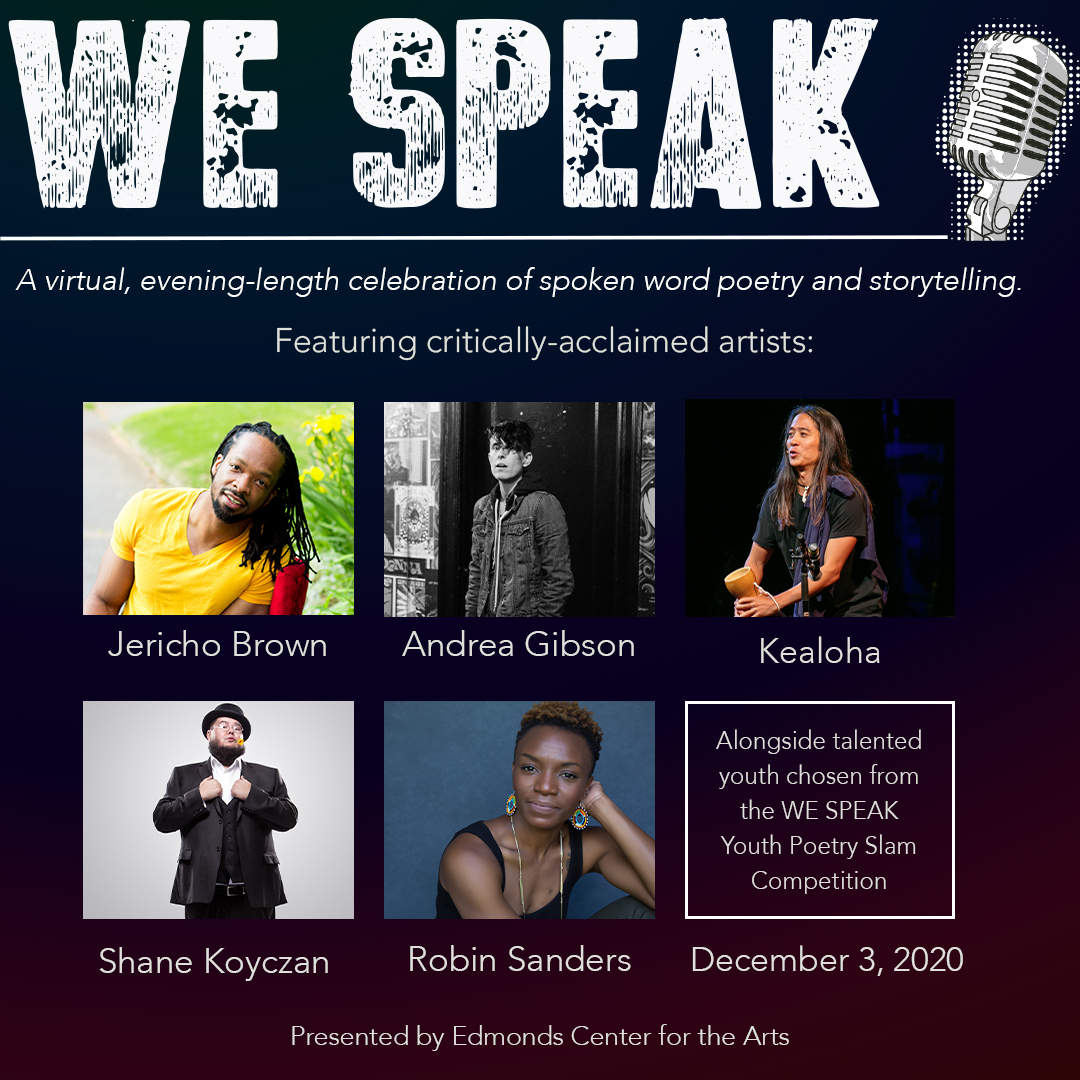 Virtual WE SPEAK Festival
Edmonds Center for the Arts
12/3/2020
A virtual, evening-length celebration of spoken word poetry and storytelling. Integrating critically-acclaimed artists Jericho Brown, Andrea Gibson, Kealoha, Shane Koyczan, and Robin Sanders, alongside talented local youth chosen through a juried selection process, WE SPEAK seeks to embody the complex themes and concerns of the year 2020. Through performance, artists are invited to respond to issues including (but not limited to) the global health crisis, Black Lives Matter and the racial justice movement, and experiences of disability, Indigenous, and LGBTQ+ communities. Their voices call for action, dignity, and, ultimately hope.
Pay What You Choose: $5-$45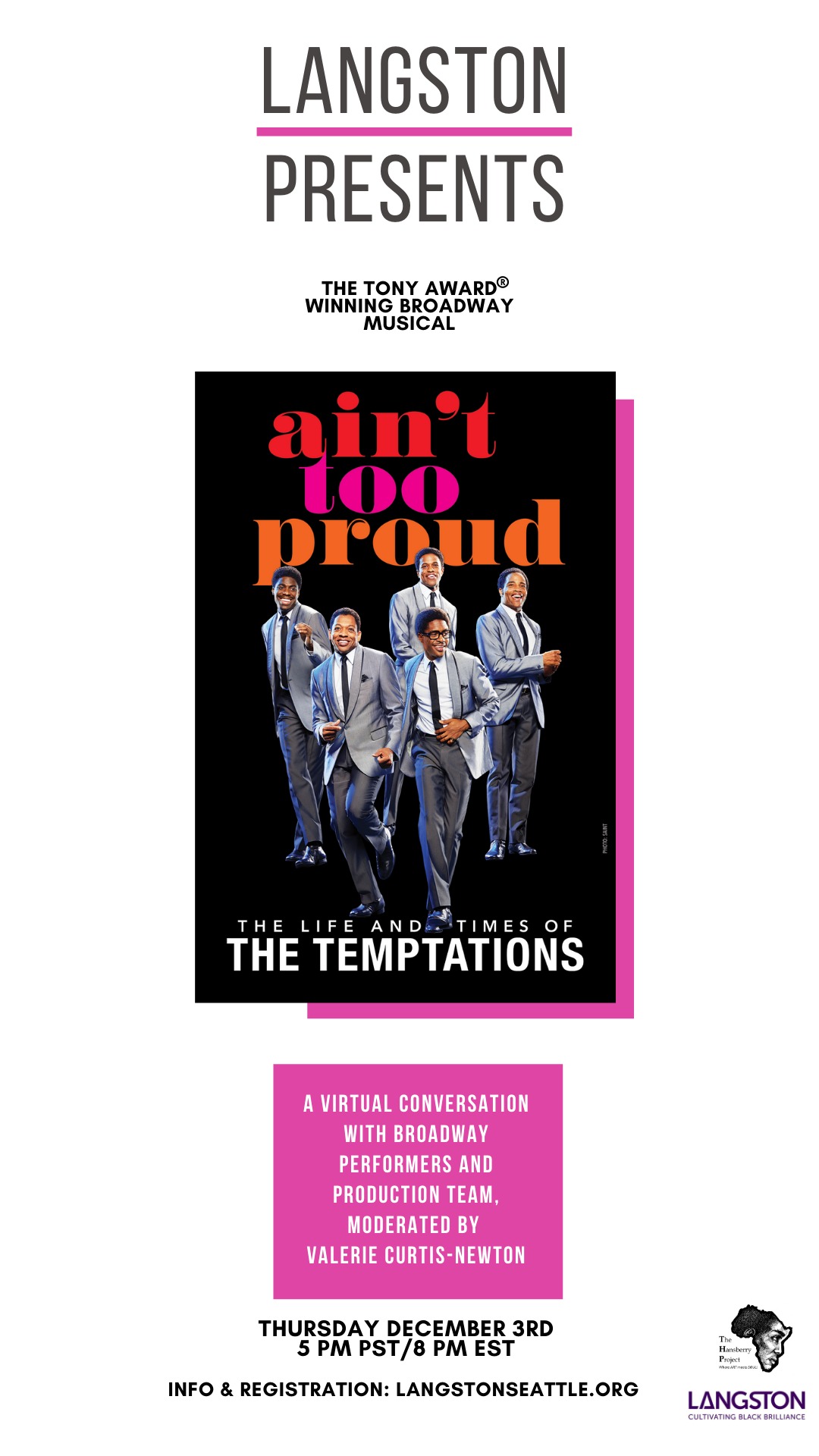 AIN'T TOO PROUD: A Conversation With the Cast & Crew of the Tony Award® Winning Broadway Musical
Langston Hughes Performing Arts Institute
12/3/2020
A discussion with the cast and crew of The Tony Award® Winning Broadway Musical AIN'T TOO PROUD: The Life and Times of the Temptations, moderated by Valerie Curtis-Newton, Artistic Director, The Hansberry Project. Join this unique opportunity for Seattle's Black theater community to engage in a candid discussion about the obstacles, challenges and rewards of working in the Broadway theater world with veterans of the field. Requires registration.
Free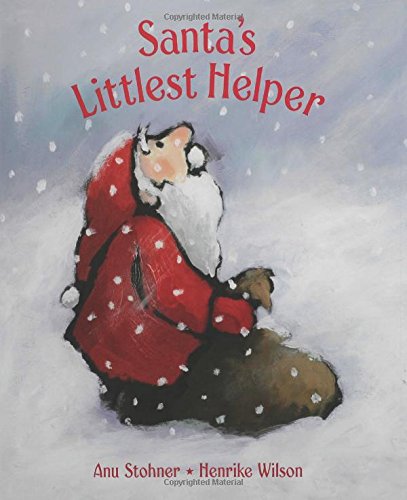 Virtual Nordic Stories: Santa's Littlest Helper
National Nordic Museum
12/3/2020
Join us for story time and craft with our special guest, librarian Sara Jensen. We will listen to the Finnish story Santa's Littlest Helper, by Anu Stohner and Henrike Wilson. After the story Sara will teach kids how to make a craft with items found at home.
Free
Jazz at Lincoln Center Presents The Democracy! Suite Featuring the Jazz at Lincoln Center Orchestra Septet with Wynton Marsalis
Seattle Theatre Group
12/3/2020
The Jazz at Lincoln Center Orchestra Septet's performance of The Democracy! Suite aims to entertain, inspire, and uplift audiences with the full vigor, vision, and depth of America's music. Led by trumpeter/composer Wynton Marsalis and featuring seven of jazz's finest soloists, the concert's unique repertoire celebrates jazz's embodiment of freedom and democracy. The evening will feature the premiere of The Democracy! Suite, a new Marsalis composition written during the ongoing Covid-19 crisis as a response to the political, social, and economic struggles facing our nation. The Democracy! Suite is a swinging and stimulating instrumental rumination on the issues that have recently dominated our lives as well as the beauty that could emerge from a collective effort to create a better future.
Free
Andre Gregory and Todd London
Town Hall Seattle
12/5/2020
Iconic director, writer, and actor Gregory shares a not-memoir of his life, including the making of My Dinner with Andre.
$0-5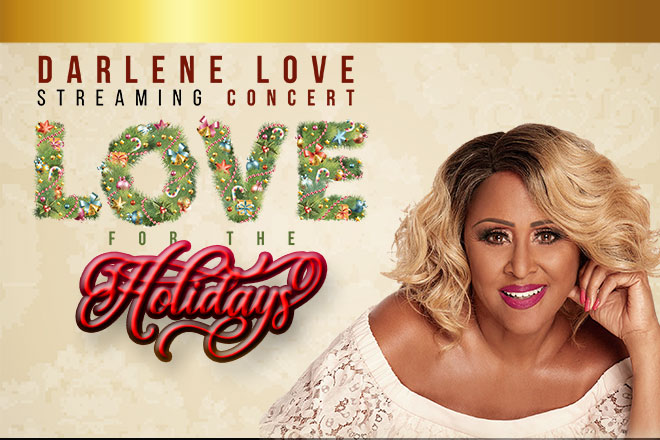 Darlene Love Livestream Concert: Love For the Holidays
Edmonds Center for the Arts
12/5/2020
Grammy Award Winner and Rock & Roll Hall of Famer, Darlene Love, has long been recognized as "one of the greatest singers of all-time" by Rolling Stone Magazine. It's no wonder The New York Times raves: "Darlene Love's thunderbolt voice is as embedded in the history of rock and roll as Eric Clapton's guitar or Bob Dylan's lyrics." This holiday season, the music icon will bring these classics and more for a one-night-only holiday performance. It's a rockin' Christmas celebration you won't want to miss! Stream at 8pm (PST) or watch on-demand for 48 hours. A portion of your ticket supports Edmonds Center for the Arts.
$35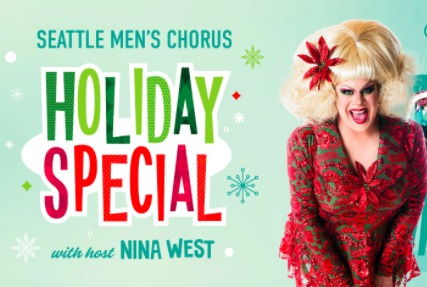 Seattle Men's Chorus Holiday Special
Seattle Choruses
Streaming begins 12/6/2020
In this holly jolly variety show, we've packed in our signature blend of classic choral splendor, familiar cheer, and zany hilarity. While we weave together beloved carols filmed from all across the region, host Nina West (with the help of her puppet friend, Holiday Herald) races against the clock to bake the perfect fruitcake before the show ends. Will they make it?
Flexible pricing
MasterClass Mondays: Defining & Redefining Classics
Seattle Rep
12/7/2020
When you think of "the classics" what do you picture? The idea of a "classic play" generally includes an overwhelming majority of white male writers. These works can be isolating, especially for BIPOC writers, performers, and audience members, whose stories rarely receive that revered distinction. To address this, and to understand and change perceptions of what it means to be a "classic" piece of theatrical storytelling, participants will identify, define, and redefine "the classics" alongside actor Porscha Shaw. During this time of tremendous change, this interactive, discussion-based masterclass is a step towards shaking up the status quo and re-defining the classics through the lens of a seasoned performer. Ages 15+ recommended, but younger participants can join with parental supervision. Registration is required. Teaching Artist: Porscha Shaw.
Free
Michael Eric Dyson with Robin DiAngelo
Town Hall Seattle
12/8/2020
Public intellectual Michael Eric Dyson joins us via livestream in conversation with academic and author Robin DiAngelo with a necessary discussion that grapples with the cultural and social forces that have shaped our nation in the brutal crucible of race.
$0-$28.99
Public Works Twelfth Night
Seattle Rep
12/10/2020
Seattle Rep's Public Works family of community and professional actors are coming together virtually to share selections from Kwame Kwei-Armah and Shaina Taub's musical adaptation of Shakespeare's Twelfth Night. This online benefit performance is free to watch, but registration is recommended.
Free
Cinema Italian Style
SIFF
12/10/2020 – 12/17
Cinema Italian Style is bringing the best in new Italian cinema right to your home in 2020—with a virtual 12th edition! Featuring work from established masters and new voices, pre-recorded filmmaker Q&As, and films spanning the country, Cinema Italian Style will hit your screens December 10 – 17, 2020. Join us for una settimana di straordinari film italiani!
$7 and up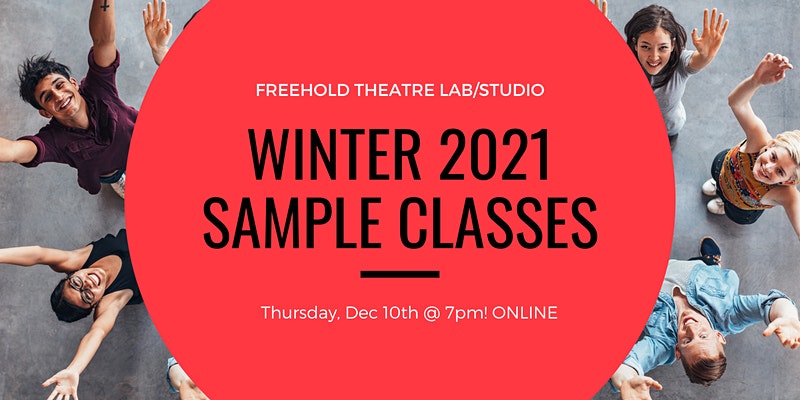 Freehold Theatre Studio Winter Sample Classes
Freehold Theatre Lab/Studio
12/10/2020
Join Freehold on Zoom for our quarterly sample class! During this event you will have the chance to experience a taste of upcoming classes from our incredibly talented faculty, including An Intro and Invitation to Activism in Your Practice with Sara Porkalob and Improv for Writers with Matt Smith.
Free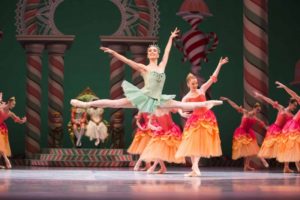 George Balanchine's The Nutcracker
Pacific Northwest Ballet
12/11/2020 – 12/26
Enjoy Pacific Northwest Ballet's favorite holiday tradition from the comfort of home. Stream this archival performance of George Balanchine's The Nutcracker® with the unique-to-Seattle scenery and costumes by Ian Falconer and immerse yourself in a candy-filled dreamland.
$39-$55
Manual Cinema "A Christmas Carol"
Seattle Theatre Group
12/11/2020 – 12/13
In this world-premiere online event created for audiences of all ages, interdisciplinary performance collective Manual Cinema takes on Charles Dickens's holiday classic, "A Christmas Carol," with a visually inventive adaptation made specifically for the 2020 holiday season. An avowed holiday skeptic, Aunt Trudy has been recruited to channel her late husband Joe's famous Christmas cheer. From the isolation of her studio apartment, she reconstructs his annual Christmas Carol puppet show – over a Zoom call while the family celebrates Christmas Eve under lockdown. But as Trudy becomes more absorbed in her own version of the story, the puppets take on a life of their own, and the family's call transforms into a stunning cinematic adaptation of Dickens's classic ghost story.
$15
World of Wong Kar Wai
SIFF
12/11/2020
Presenting six Wong Kar Wai classics in brand-new 4k restorations, in addition to a new director's cut of The Hand. Check out this series, plus an ever-rotating selection of virtual cinema to enjoy from home on SIFF's new streaming platform.
$7 and up
The Harlem Nutcracker
Spectrum Dance Theater
12/11/2020 – 12/13
The Harlem Nutcracker is a two-act piece and the re-creation process of The Harlem Nutcracker will be carried out in 3 phases, with the main stage production set to debut in Seattle in 2021, on the 25th Anniversary of its premiere. This year's workshop production is phase 2 of the process and will focus on the second act called "Time Travel" where Death manifests flashbacks of Clara's early years and chronicles the Black struggle for justice and equality from the 1920s to the death of George Floyd.
$20
Comfort and Joy: Choral Music of the Season
Seattle Pro Musica
12/12/2020 – 12/13
Join members of Seattle Pro Musica for a virtual concert of holiday music made distantly by our singers. Though we cannot gather in person, we can still warm your souls with beautiful songs by composers old and new. To close our performance, conductor Karen P. Thomas will lead everyone in a holiday carol sing-along. Get cozy and bring home the sights and sounds of choral music this December! No registration required. Donations welcome.
Free
Holiday Favorites, featuring Tacoma City Ballet
Symphony Tacoma
12/12/2020
The Symphony's annual collage of holiday favorites. Featuring brass-only, due to COVID-19 safety restrictions. Also highlighting student dancers of Tacoma City Ballet. To attend, visit the Symphony Tacoma website or YouTube channel (will remain posted after concert date): https://www.youtube.com/channel/UCvdcrDzkxG2haWnrlcqMziw/videos
Free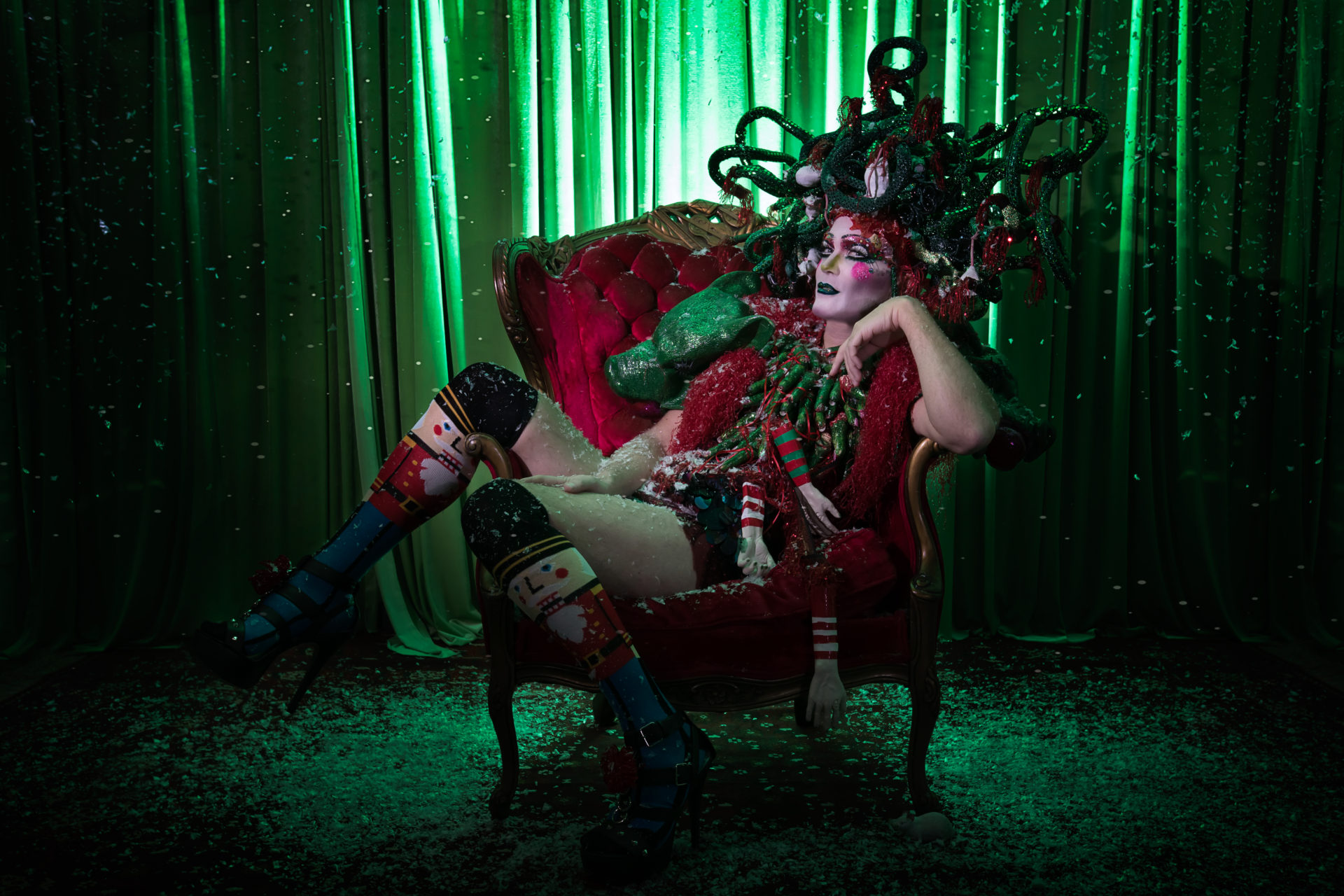 Taylor Mac Holiday Sauce . . .Pandemic!
On the Boards
12/12/2020
Holiday Sauce . . . Pandemic! will blend music, film, burlesque and random acts of fabulousness to reframe the songs you love and the holidays you hate. There is more to the holidays than rampant capitalism and gift giving and in Taylor's world, creativity and imagination are their own spirituality. This holiday season will be bittersweet for so many— Taylor Mac reminds us of the collective power of our chosen families, a message that will be of particular resonance this year when so many have lost so much.
$15- $55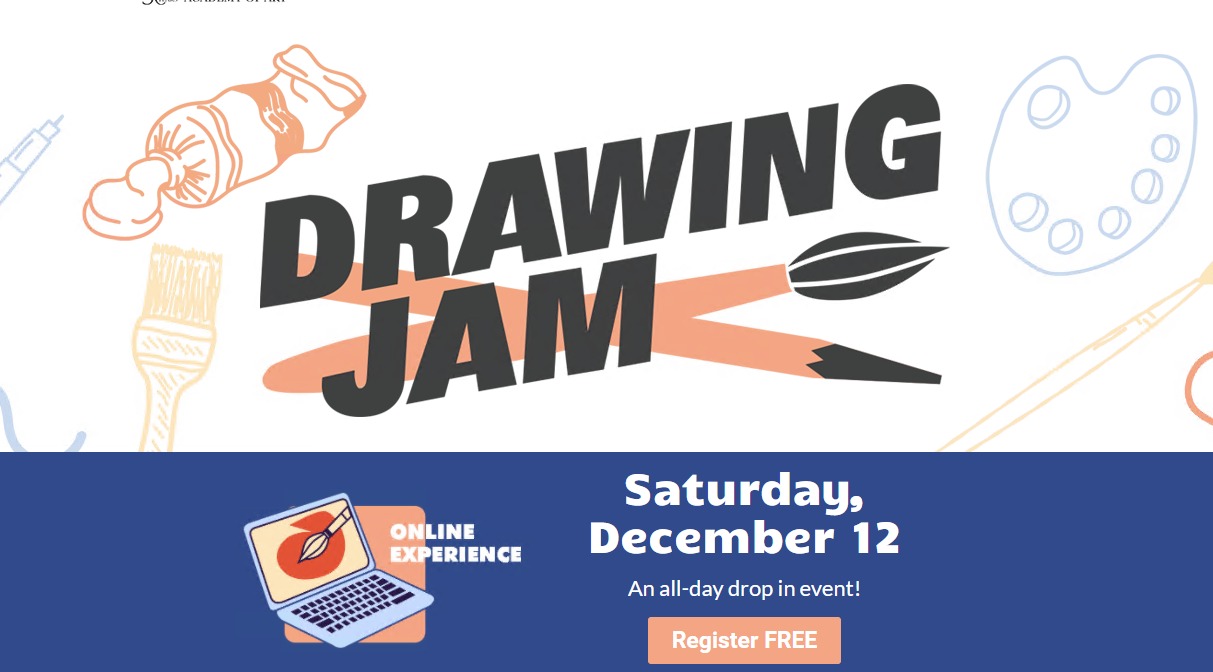 Drawing Jam!
Gage Academy of Art
12/12/2020
Drawing Jam is Gage Academy of Art's annual winter event. Typically, the event is held in-person at the school, where attendees get to experience artist demos, activities, and live performances throughout the day, all over the building.
This year, Drawing Jam will be an entirely LIVE VIRTUAL EVENT held on Saturday, December 12th. Throughout the day, attendees will log into the online event platform and will be able to check out a variety of global artist demos, art panels, live model drawing, and more, all from the comfort of the attendee's home. The free event will be family-friendly and open to all ages from kids to teens to adults. Fun times & Global Art for all!
Free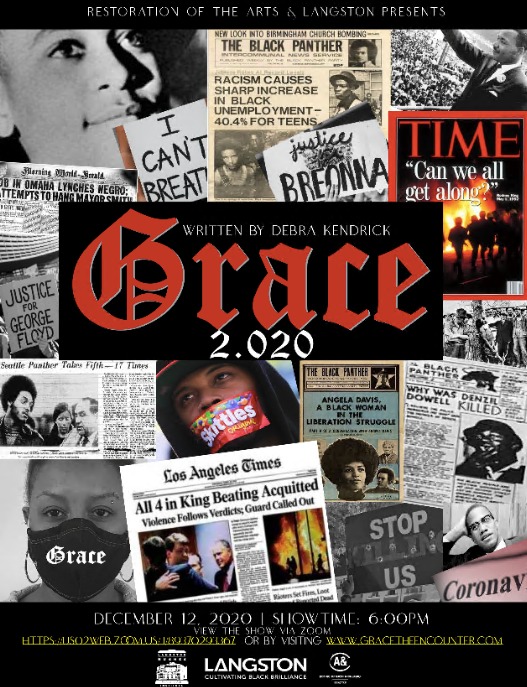 GRACE 2.0
Langston Hughes Performing Arts Institute
12/12/2020
LANGSTON is pleased to partner once again with Restoration of the Arts to present their annual performance, Grace – but in a whole new way! Requires registration.
Free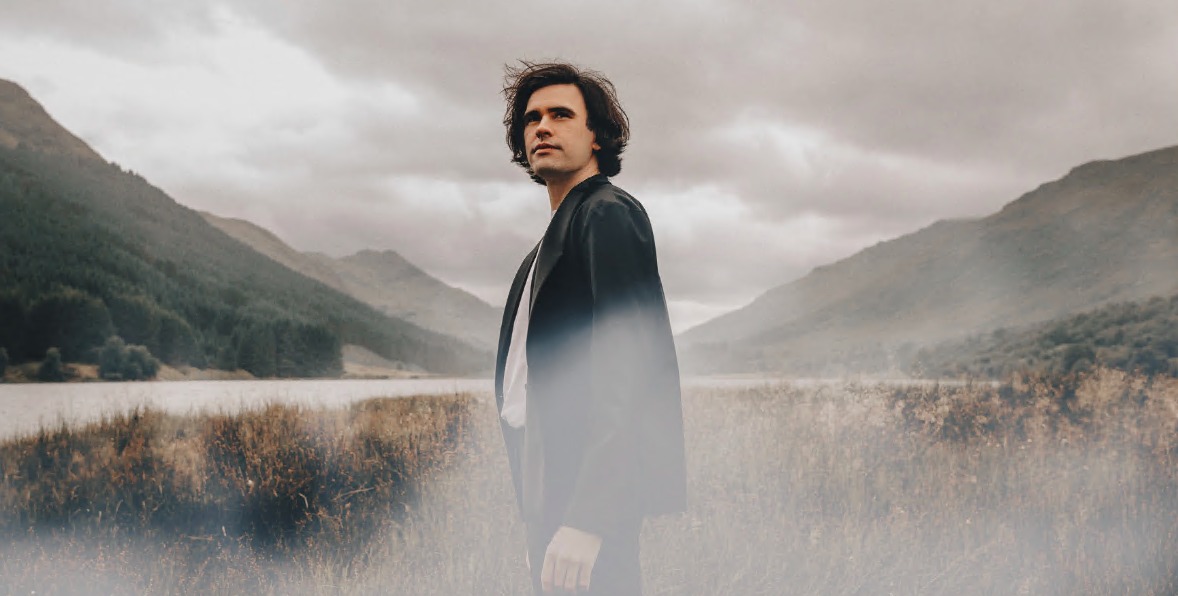 Scott Silven "The Journey"
Seattle Theatre Group
12/15/2020 – 12/20
Renowned illusionist, mentalist, and performance artist Scott Silven introduces his latest experience – The Journey. This all-new online theatrical experience takes the audience on a live journey from their home to Silven's home in rural Scotland, where they will unlock the secrets of his homeland while exploring their own sense of home and connection. Featuring extraordinary illusions and feats of imagination, this 12-performance run has a capacity maximum of 30 households per show. Recommended for ages 13+
$58
(Re)Imagine Accessible Theater Panel
Seattle Rep
12/17/2020
The (dis)ABILITY community has paved the way in developing innovation and access to make life better for all communities. What does universal access look like in theater? Let's hear and learn from a variety of intersectional identities, (dis)ABLED theater artists, and community leaders to envision what accessible theater can be. Panelists to be announced. Co-facilitated by Monique Holt, Theater Director for Deaf Spotlight. Presented in collaboration with HowlRound Theatre Commons. Registration is required. Teaching Artist: Porscha Shaw.
Free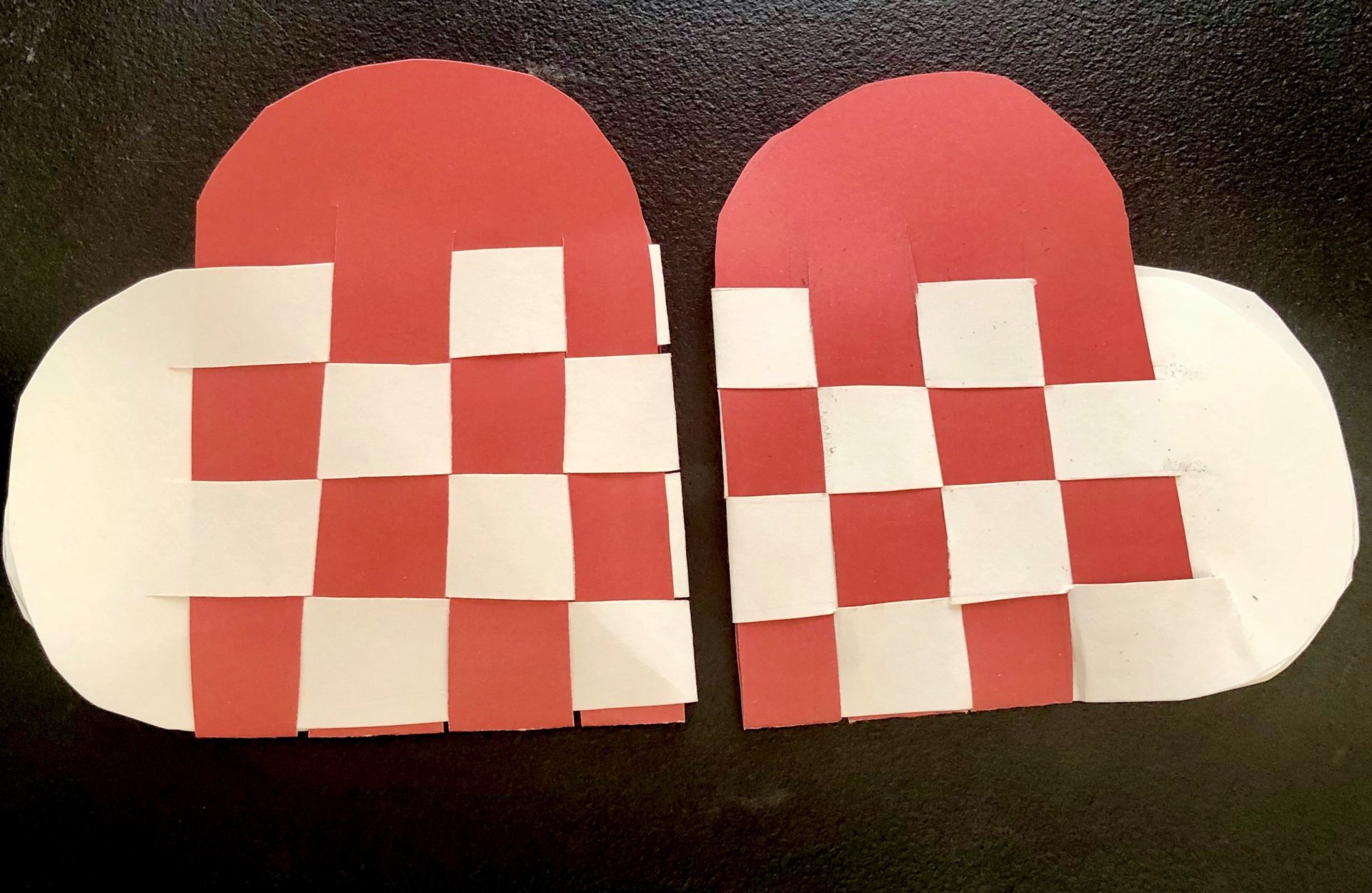 Virtual Crafts & Cocktails
National Nordic Museum
12/17/2020
Recharge from your day with an evening of creativity and fun! Join us for our virtual Crafts & Cocktails event to get a mini-virtual tour from one our docents, learn a cocktail recipe, and make a craft using supplies you have around the house. This month we are making Danish paper woven hearts, perfect for your Christmas tree or to adorn gifts.
$5
Handel's "Messiah" featuring the Symphony Tacoma Voices
Symphony Tacoma
12/19/2020
Encore presentation of previous year's concert. Handel's Christmas tradition for centuries, uplifting audiences with shining vocals and symphonic music. To attend, visit the Symphony Tacoma website or YouTube channel (will remain posted after concert date): https://www.youtube.com/channel/UCvdcrDzkxG2haWnrlcqMziw/videos
Free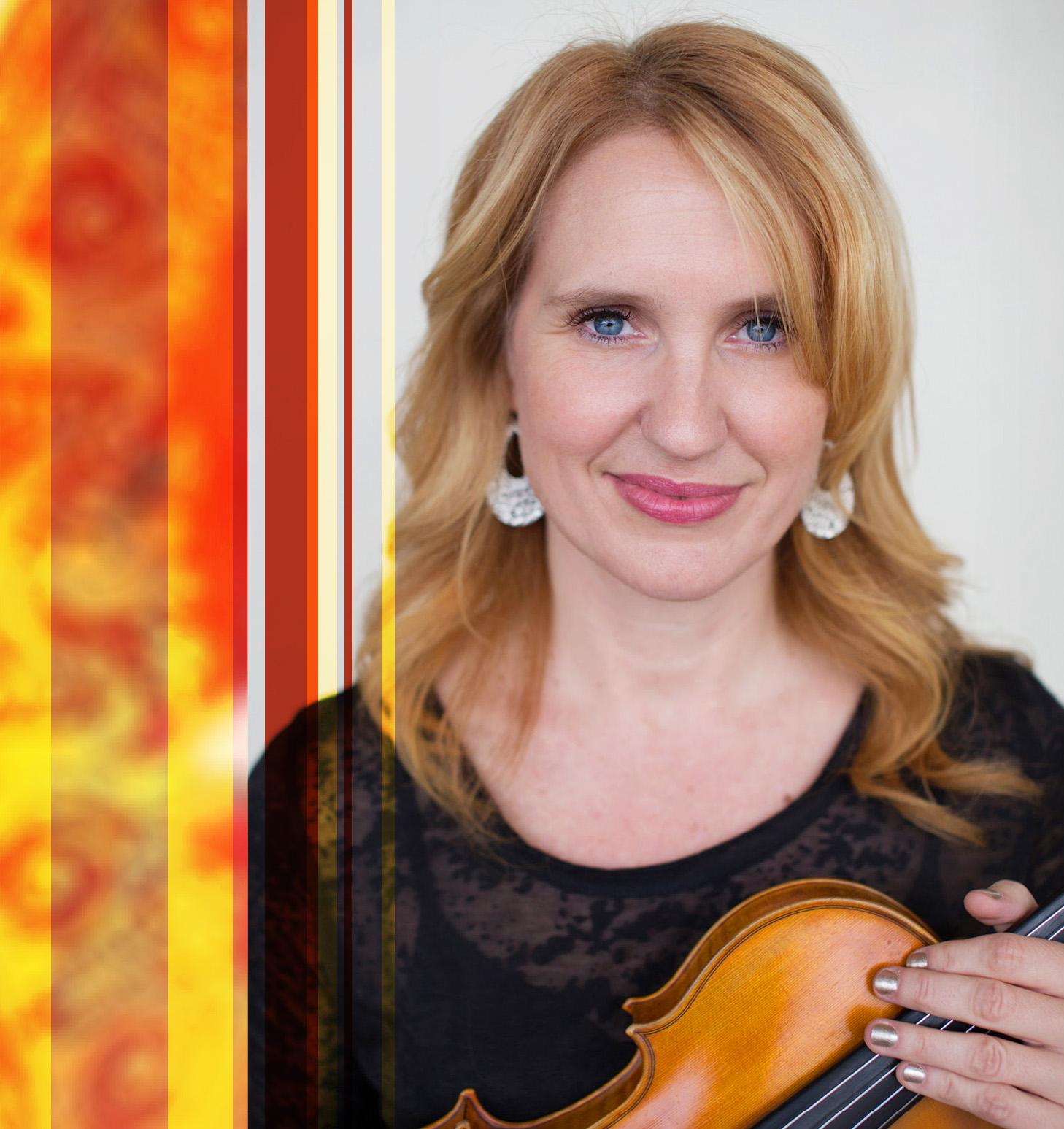 Baroque in Your Living Room
Northwest Sinfonietta
12/19/2020 – 12/20
Northwest Sinfonietta, led by Concertmaster Denise Dillenbeck, brings Bach's grand Brandenburg Concerto No. 1 into your living room, along with festive works by Handel and Vivaldi, including the iconic Winter Concerto from the Four Seasons. An unpublished YouTube link will be provided to ticket holders on the day of the concert, and you may watch the concert anytime up to 24-hours after the posted concert time(s). One ticket is good for household viewing.
$22.50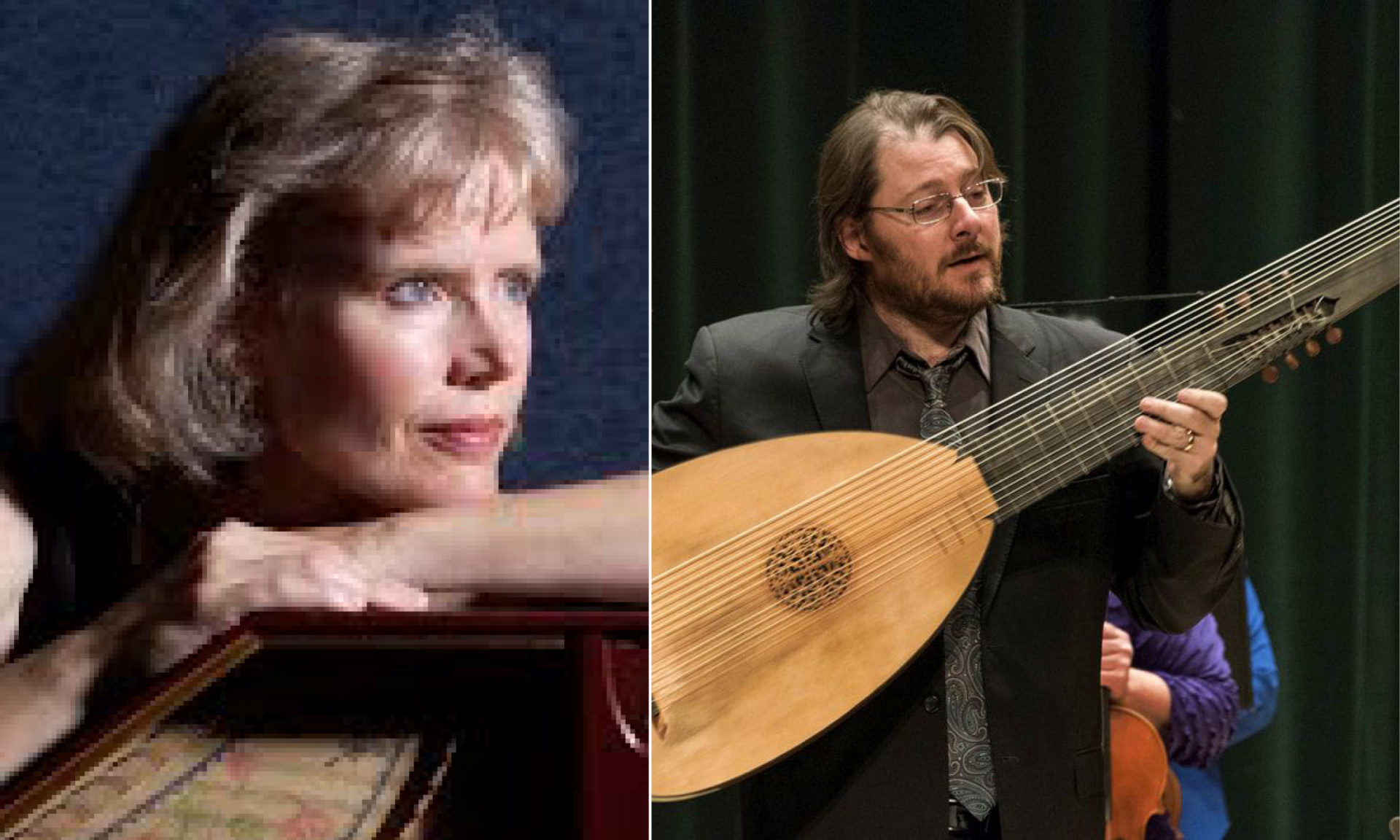 SEATTLE BAROQUE ORCHESTRA AND BYRD ENSEMBLE: Handel's Messiah

Early Music Seattle
12/19/2020
We are pleased to announce that we will be broadcasting Handel's Messiah from our 2018-19 season with the Seattle Baroque Orchestra and the Byrd Ensemble on Saturday, December 19 at 7pm. This concert was originally performed in Saint Mark's Cathedral in March, 2019.
Free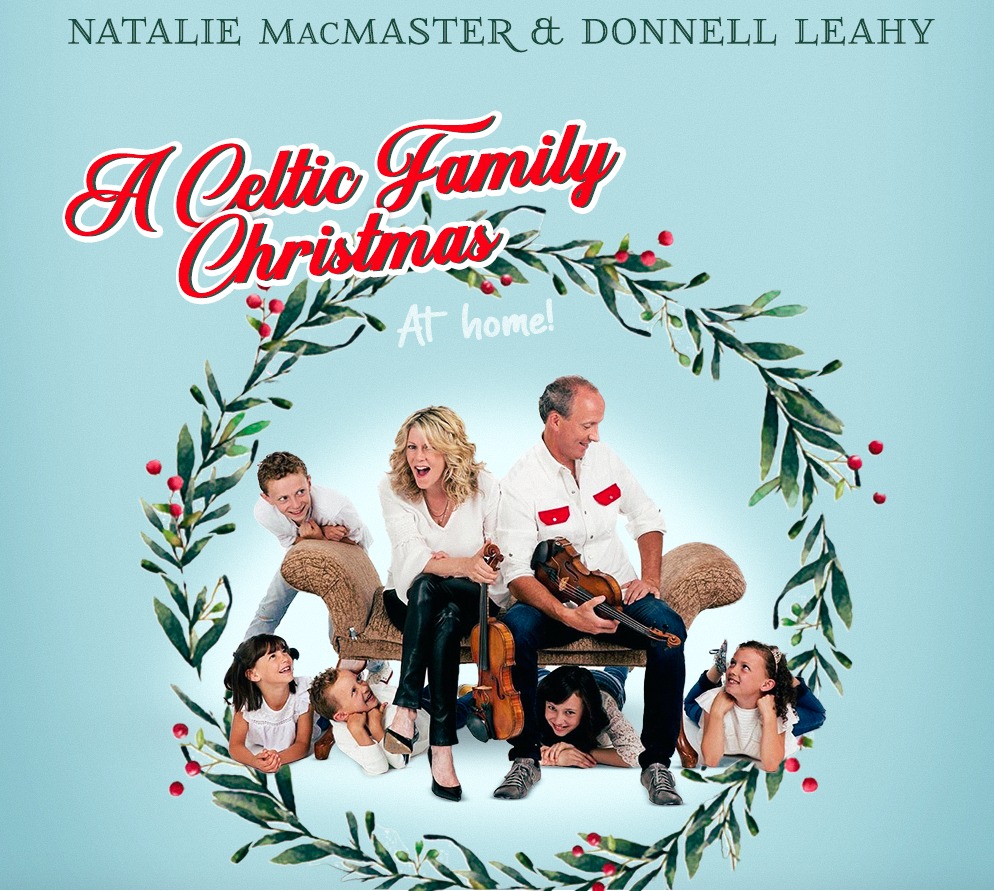 A Celtic Family Christmas with Natalie MacMaster & Donnell Leahy
Edmonds Center for the Arts
12/19/2020
Champion fiddlers Natalie MacMaster, Donnell Leahy, and their seven children welcome us directly into their home to experience Christmas with them like never before through a virtual performance. Join their family as they invite you into their home for Celtic music and stories of raising their children, farming, food, and Christmas traditions. Celebrate with this high-energy performance full of Celtic music and step-dancing with the entire family. Musicians Mac Morin, piano, Mark Kelso, drums, Remi Arsenault, bass, and Elmer Ferrer, guitar join in for a few numbers. Nothing is ever dull in this house, and with this holiday celebration you're in for a treat!
$20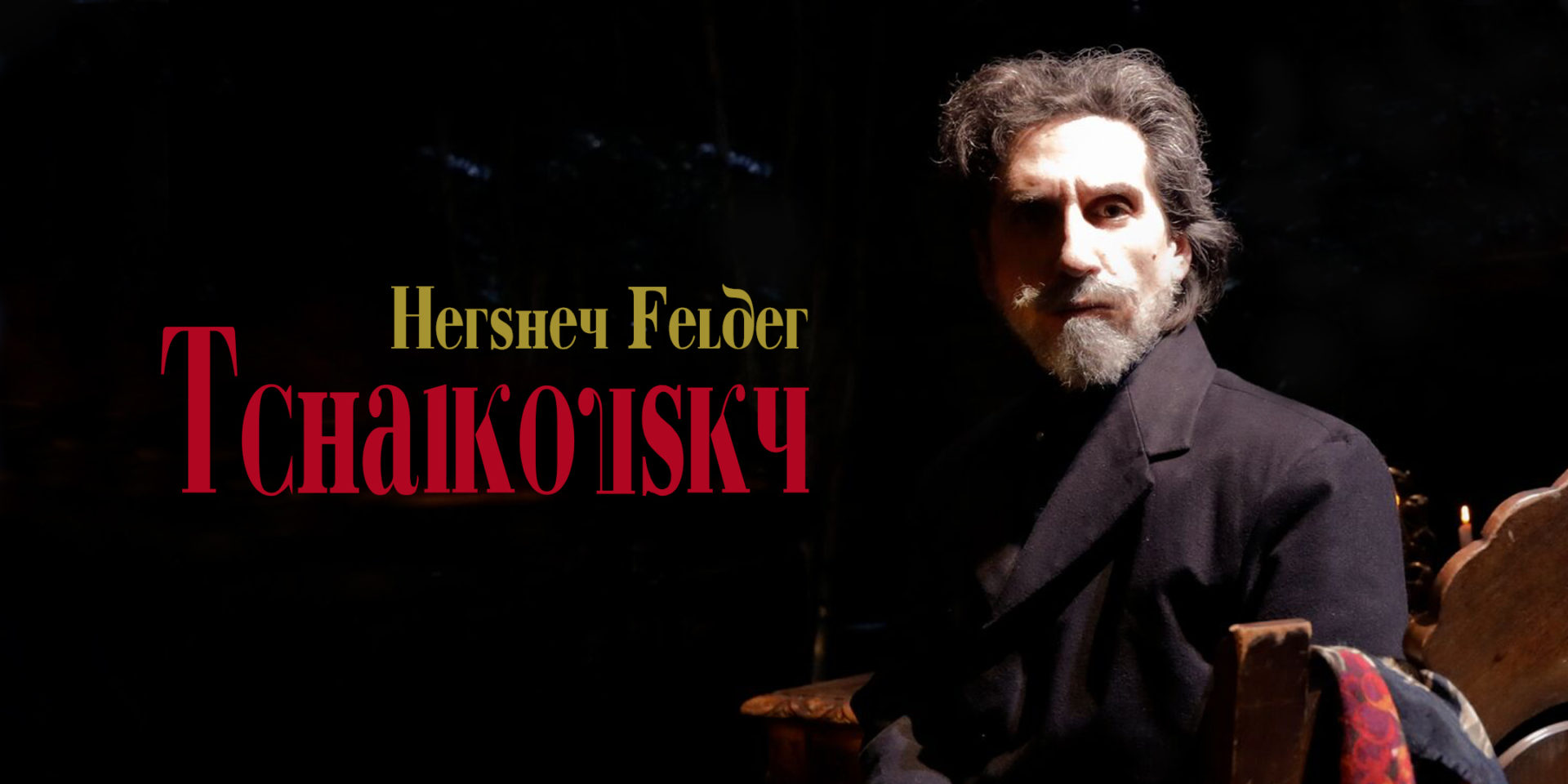 Hershey Felder Tchaikovsky- Live from Florence
The 5th Avenue Theatre
12/20/2020
Acclaimed pianist and performer Hershey Felder transforms into the great Tchakovsky to play songs and tell stories from the life of the great composor of The Nutcracker Ballet. Purchase includes one week of extended on-demand viewing in case you can't watch it live!
$55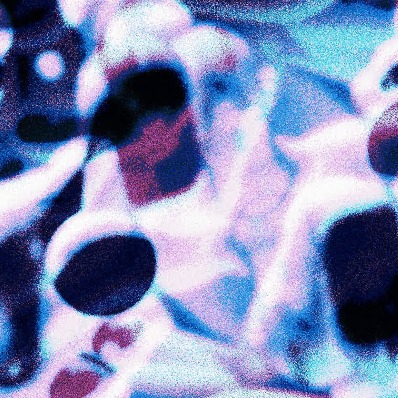 Longest Night: Winter Solstice Party 2020
Northwest Film Forum
12/21/2020
Enter a waking dream as NWFF is transformed in celebration of the longest night of 2020. Full of ambient electronic music, live performances, guided movement, wellness activities, participatory rituals, and countless inventions culled from subconscious states, LONGEST NIGHT is a communally-minded, staff-invented, season-inspired Solstice party that brings light to the liminal space of the year's darkest day.
Sliding-scale, pay-what-you-can, $0-$100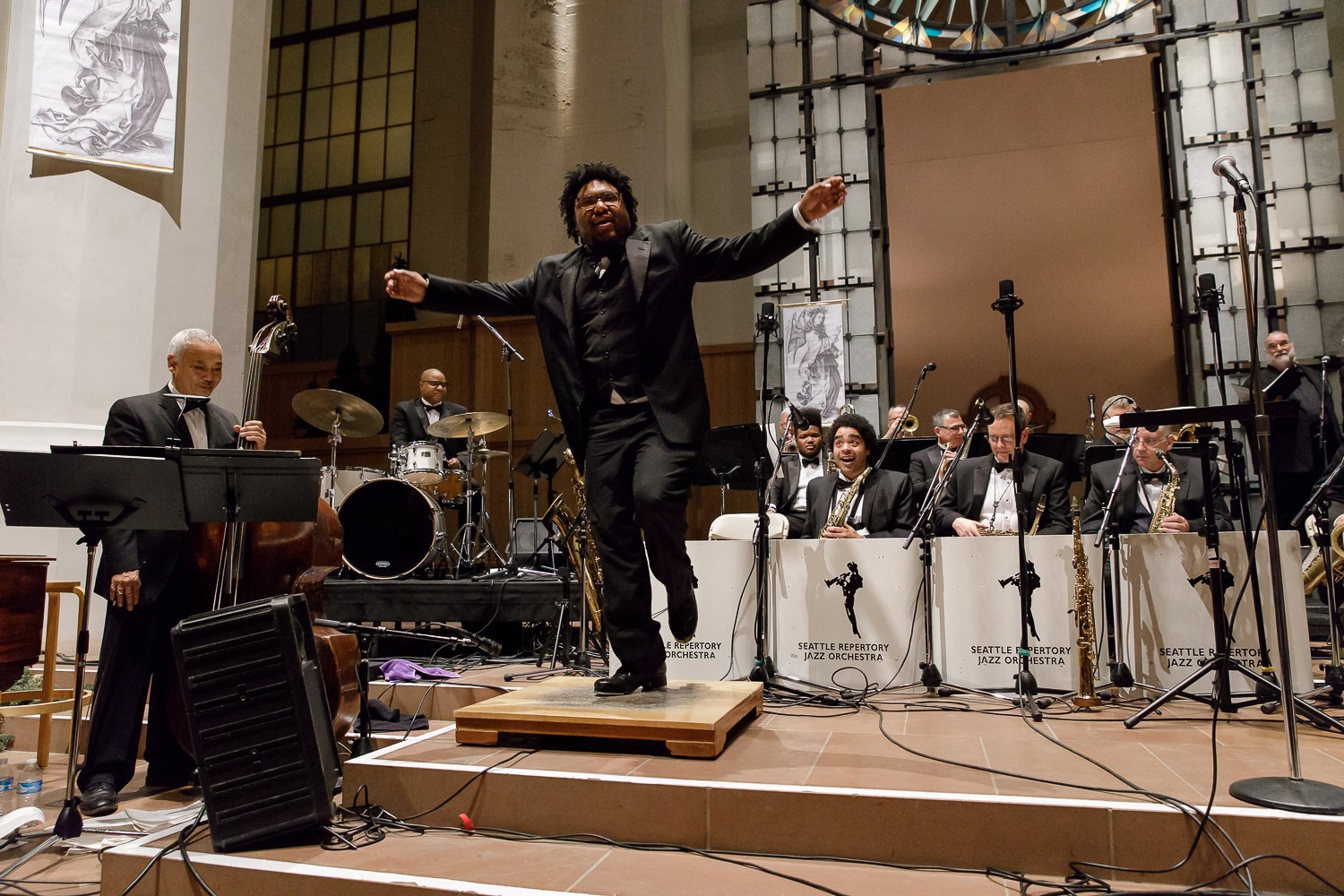 32nd Anniversary Concert of Duke Ellington's Sacred Music
Earshot Jazz
12/26/2020
Duke Ellington's wonderful "Sacred Music" is both serious and swinging. It is a reverent and hip body of jazz composition, written late in his career, for jazz big band, vocal and instrumental soloists, gospel choir, and tap dancers. For the past 31 years Earshot Jazz has presented an annual concert of Duke Ellington's Sacred Music except this year we're going all-digital with a mix of archive footage from previous concerts and some newly filmed small ensemble recordings. The concert will feature our co-presenter the Seattle Repertory Jazz Orchestra, along with local guest vocalists, and a choral ensemble.
$10-$25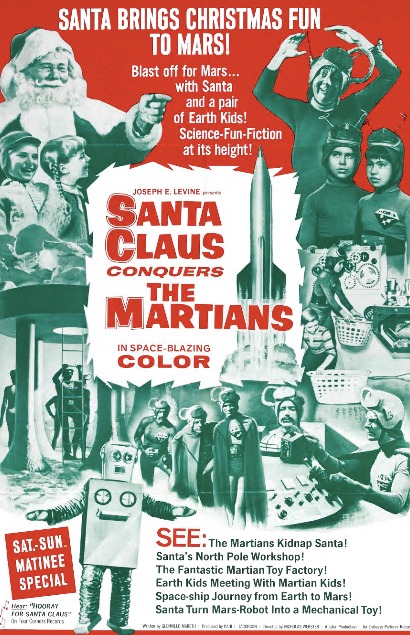 SANTA CLAUS CONQUERS THE MARTIANS (1964)
Jet City Improv
12/26/2020
At Twisted Flicks, a fun "B" or Retro movie is shown on screen. We then turn off the sound, and a talented team of improvisers with microphones create all new music, SFX and dialogue for the movie LIVE – completely improvised, and utilizing suggestions from the Twitch audience.
Sliding-scale, pay-what-you-can, $0-$20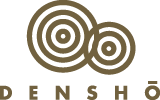 Campu Podcast
Densho
Ongoing
Densho's new podcast, Campu, tells the story of Japanese American incarceration like you've never heard it before. Brother-sister duo Noah and Hana Maruyama weave together the voices of survivors to spin narratives out of the seemingly mundane things that gave shape to the incarceration experience: rocks, fences, food, paper. Follow along as they move far beyond the standard Japanese American incarceration 101 and into more intimate and lesser-known corners of this history.
Free
To keep up with ArtsFund's Cultural Partners all year long visit their websites! A complete list can be found here.