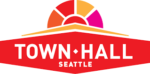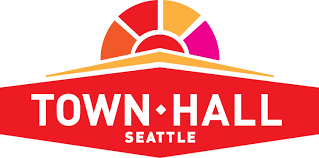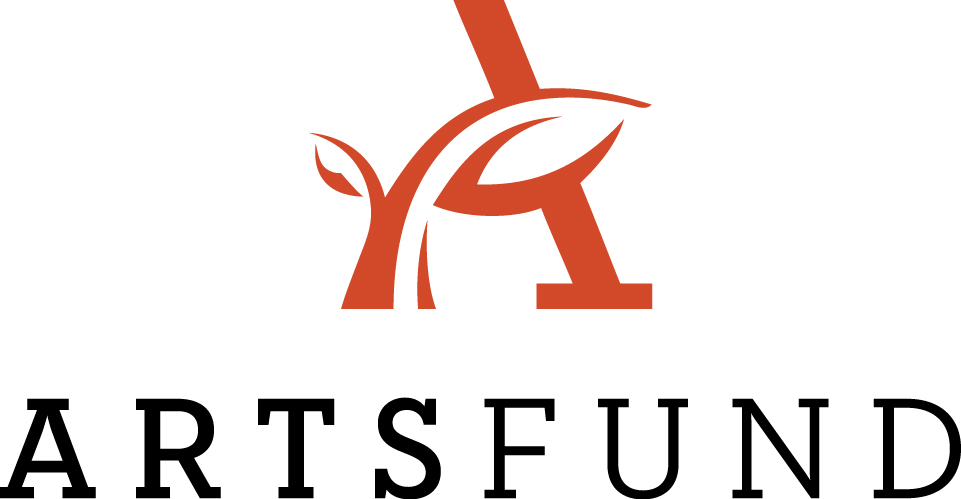 Information: Sarah Sidman | 206-788-3051 | sarahsidman@artsfund.org
ArtsFund, Vice President of Strategic Initiatives & Communications
For Immediate Release
April 17, 2019
ArtsFund And Town Hall Seattle To Co-Present One-Night-Only Special Event: "Arts & Action To Better Our Community"
Date: Friday, May 17th at 7:30pm
Location: The Forum at Town Hall, 1119 Eighth Avenue, Seattle, Washington 98101
Tickets: $5: https://townhallseattle.org/event/panel-arts-action-to-better-our-community/
Press photo download: https://bit.ly/2UDn6S5
Can arts change our communities like they change our lives? ArtsFund partners with Town Hall Seattle for Arts & Action to Better Our Community, a one-night-only special event on Friday, May 17, 2019.
Building upon research from ArtsFund's recently released King County Social Impact of the Arts Study, the evening will feature a panel offering perspectives on how we can engage the arts to strengthen our region and advance equitable outcomes in fields such as youth development and education, health and wellness, neighborhood vitality, and more. The panelists will identify ways to activate the findings from ArtsFund's new research, framing a deeper understanding of the public value of the arts in our evolving community.
Panelists include: Randy Engstrom, Director of Seattle Office of Arts & Culture; James Miles, Executive Director of Arts Corps; Vivian Phillips, Arts Leader and Advocate; and Harold (Jay) Vogelsang, President and Chief Development Officer at Swedish Medical Center Foundation. The panel will be moderated by Marcie Sillman, Arts and Culture Reporter at KUOW.
The panel will be preceded by a briefing on the study's findings, presented by Sarah Sidman, VP of Strategic Initiatives & Communications, ArtsFund; and a case study presented by Holly Jacobson, Executive Director of Path with Art. The panel and civic discussion will examine how every one of us can harness the arts to participate in the advancement of community priorities—and take action to sustain a thriving, equitable society in our region.
Tickets are $5 and can be purchased here.
This event is supported by ArtsFund's Social Impact Study Community Conversation Sponsors: 4Culture, The Boeing Company, King County, Sound, and Seattle Office of Arts & Culture. Media sponsor for the event is KUOW.
ArtsFund Social Media Handles:
Hashtag: #ArtsSocialImpact
Facebook: @ArtsFundSeattle
Twitter: @ArtsFund
Instagram: @ArtsFundSeattle
LinkedIn: @ArtsFund
# # #
About ArtsFund's Social Impact of the Arts Study: The "Social Impact of the Arts Study: How arts advance King County Priorities" was released in late 2018. The ArtsFund study is one of the early publications in the nation—and the first in the Pacific Northwest—synthesizing arts' impacts across multiple social themes. The report combines a county-wide public poll; a landscape scan surveying nearly 200 King County arts, cultural, and heritage nonprofits; a substantive lit review of more than 150 national research resources; and in-depth case studies of ten regional arts organizations to identify and examine the unique role that arts play in confronting regional challenges and improving outcomes. Downloads of the report available at www.artsfund.org/socialimpact.
About ArtsFund: ArtsFund is a Seattle-based nonprofit that strengthens the Puget Sound region by supporting the arts. Thanks to the annual support of thousands of individuals and hundreds of businesses, ArtsFund has provided grants, capacity-building programs and services to strengthen the region's cultural organizations for nearly 50 years. In addition, ArtsFund champions the critical role arts play in a healthy community and is a respected voice and central advocate for the arts. Learn more at: www.artsfund.org.
About Town Hall Seattle: A vibrant gathering place in the heart of Seattle, Town Hall fosters an engaged community through civic, arts, and educational programs that reflect—and inspire—our region's best impulses: creativity, empathy, and the belief that we all deserve a voice. Learn more: townhallseattle.org.